Complete a summer internship abroad and advance your professional skills.
A CIEE Summer Global Internship advances your unique skill set and makes your resume stand out in a competitive and global job market. With overseas summer internships in 15+ locations around the world, you can explore your professional interests, all while making new memories and lifelong friends.  
Now more than ever, it is critical to enhance your cross-cultural skills for the global job market by completing an international internship. This summer, travel the world, grow your global network, and gain real-life work experience abroad! 
How Do Summer Internships Abroad Work?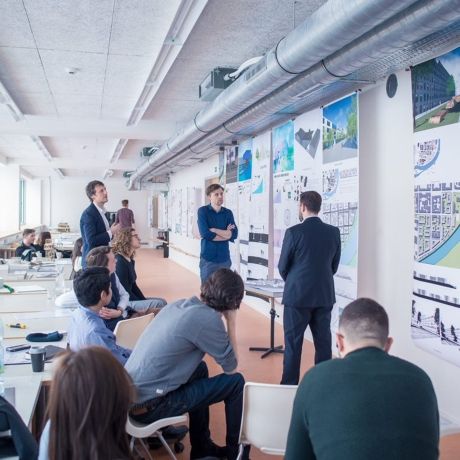 CIEE's Internship Placement Process
Our CIEE Summer Global Internship programs combine a full-time internship with an integrated academic seminar to provide professional exploration and specific skills development. You'll learn to contextualize real-world experience while learning about local business culture, intercultural communication, professional development, and linkages between local and global industry trends.
When you apply for a summer internship abroad, we do the work to match you with the internship opportunity that meets your needs.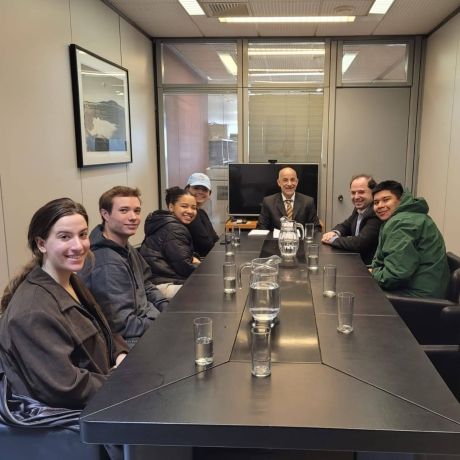 How to Apply for a Summer Internship Abroad
Students can apply for a summer internship abroad at CIEE through 4 simple steps:
Search CIEE's summer global internships
Pick the global internship that best suits your academic and personal goals
Consult your study abroad office
Africa and the Middle East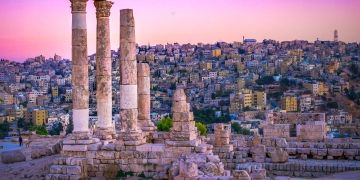 Gain real-world work experience in Jordan's ancient capital city, Amman!
Program Interests
Ancient City
Mountains to Hike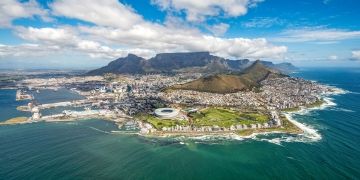 In Cape Town, opportunities abound in a variety of sectors
Program Interests
Big City
Life by the Sea
Mountains to Hike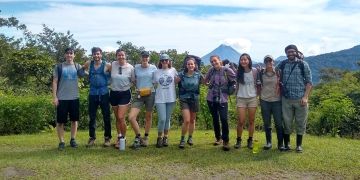 Gain new skills and abilities while living in one of the few ecosystems of a Tropical Cloud Forest.
Program Interests
Mountains to Hike
Small City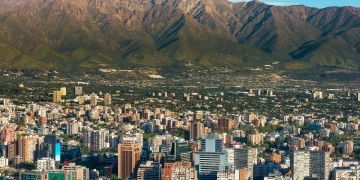 Explore markets and museums of this modern metropolis
Program Interests
Big City
Mountains to Hike
Search Summer Internships by Industry
Follow a Day in the Life of a CIEE Global Intern in Berlin! 
Frequently Asked Questions About Summer Internships Abroad
Due to visa constraints and the need for work visas to get paid if you work overseas, all CIEE summer internships abroad are unpaid.  
Summer internships support your future career by developing practical skills, building a professional network, increasing future employability, gaining industry insights, developing soft skills, and receiving mentorship and feedback from experienced professionals. 
Read More: Top 4 Benefits of an Internship Abroad
Any time is a great time, but typically our student interns have completed their sophomore or junior year when they embark on a summer global internship. 
International Internships Blogs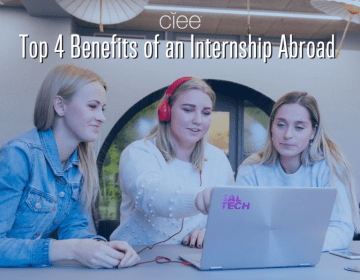 An internship anywhere is a great opportunity to gain practical real-world work experience and learn more about a field you're passionate about. An internship abroad , however, provides all that... keep reading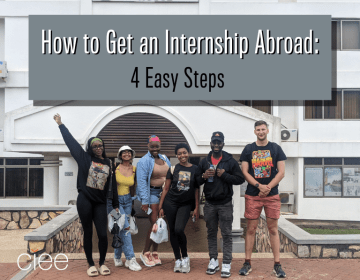 Are you looking for an international adventure while elevating your career journey? If so, look no further than our Global Internship s . An internship abroad is invaluable; you'll gain... keep reading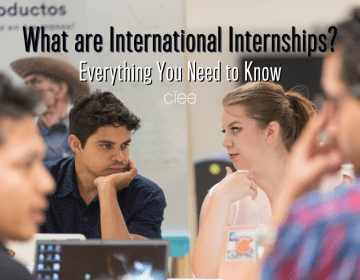 Forbes Magazine deems college internships as "the ultimate return on investment for today's college students." Why? Because no matter what your academic or career goals are, an internship helps you... keep reading
Live Like a Local on Your Internship
Interested in what it's like to intern abroad? Check out our Global Internship City Guides to get a glimpse of life in your new city!