Credit
6 semester hours
9 quarter hours
Eligibility
Overview
LEARN FROM COSTA RICAN ECO-ENTREPENEURS
who are forward-thinking in their climate-smart practices that are developing green businesses in Monteverde
LIVE IN A RURAL MOUNTAIN COMMUNITY
surrounded by a tropical cloud forest and friendly Costa Ricans
PUT NEW SKILLS INTO PRACTICE
as you complete your internship program that gives you an in-depth look at sustainable development in the tropics
Experience
The Destination
Monteverde lies along the continental divide at the crest of the Cordillera de Tilarán mountain chain in the northwestern region of Costa Rica, which is blanketed by the cool and wet Cloud Forest extending into the Atlantic lowlands. The Cloud Forest provides a striking contrast to the deciduous forest on the Pacific side.  
The Monteverde Cloud Forest Reserve was established in 1972 to protect the entire ridge above Monteverde and down into the Peñas Blancas Valley. As a result of its unique history and geography, Monteverde is a stunning home to exotic flora, fauna, and wildlife and sustainability projects, including agriculture, energy production, water conservation, forest management, and biodiversity conservation.  
CIEE wants all our students to feel welcomed, supported, and empowered to succeed while studying abroad. Local CIEE staff have provided details about conditions and cultural attitudes that students with specific identities might encounter in Monteverde.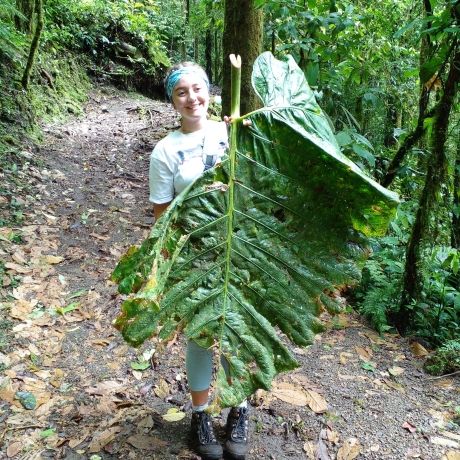 EXCURSIONS & ACTIVITIES
Visit natural destinations, such as national parks or reserves, to experience Costa Rica's biodiversity and natural beauty.  
Rise with the sun for birding tours or farm chores and experiencing biodiversity after the sun goes down with a guided night hike in the forest.  
Explore indoor and outdoor areas with access to forest trails and gardens for recreation, self-exploration, and co-curricular activities.  
Visit local businesses involved with tourism and learn from residents about their opinions on the good, the bad, and all the rest of tourism development.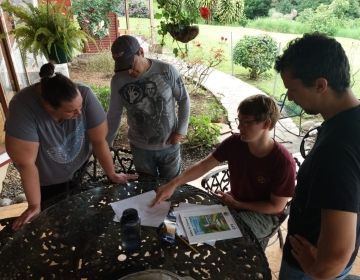 Global Internships are an important part of the work we do at CIEE to help individuals build bridges across culture and contribute positively to the world. Working abroad is the... keep reading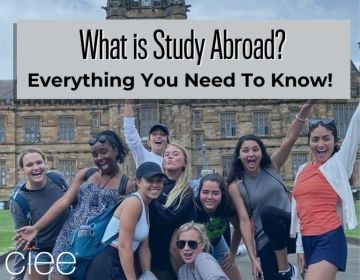 @cieestudyabroad Study Abroad 101 #cieestudyabroad #studyabroad #internationalstudent #collegemajors #collegelife #students #scholarships #studyabroadprograms #internships hollywood - rchie Every student hears about it, but what does "study abroad" mean , anyway... keep reading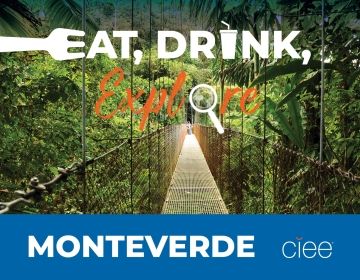 EAT There is absolutely no way to avoid eating casado in Costa Rica. This traditional comida tipica (typical dish) is on every restaurant and home cook's menu because it features... keep reading
Housing
Whether on or off-campus, students live in dormitories surrounded by Monteverde's Cloud Forest in double, triple, or quad rooms shared with other CIEE students. Rooms have shared or en-suite bathrooms, shared desks, and shared closets.
All students receive three simple but hearty meals per day. Accommodation for vegan and vegetarian diets is available.
Academics
As a global intern in Monteverde, you'll work in a non-paying position within a range of opportunities across a diverse set of innovative businesses focused on sustainable practices, climate change mitigation, or conservation and take an integrated academic course. Internship opportunities will include research options on themes regarding conservation, carbon storage, climate change, and other related research-driven fields. Extra-curricular and cultural activities in and around the Monteverde region complement your internship and coursework. 
Research opportunities may include monitoring long-term forest regeneration plots to assess carbon storage rates or how the effects of climate change can be measured. Furthermore, students can research the effectiveness of regenerative grazing to determine its importance in lowering the ecological footprint of livestock.
Courses
Note: This course listing is for informational purposes only and does not constitute a contract between CIEE and any applicant, student, institution, or other party. The courses, as described, may be subject to change as a result of ongoing curricular revisions, assignment of lecturers and teaching staff, and program development. Courses may be canceled due to insufficient enrollment.
"(GI)" denotes courses that originated at CIEE's Global Institutes and that are offered at multiple CIEE sites.
Scholarships
Scholarships & Grants
CIEE offers scholarships and grants annually to help students like you make your study abroad dream a reality.
Students who apply to this program are eligible for the following scholarships and grants:
Wollitzer Merit Scholarships in Area or Comparative Studies
Ping Scholarships for Academic Excellence
Global Access Initiative (GAIN) Grants
CIEE Gilman Go Global Grant
MSI Grant
CIEE Stem Scholarship
To be considered, submit the CIEE Scholarships & Grants application within your CIEE program application.
Dates & Fees
You get more for every dollar when you study abroad with CIEE, because our high-quality programs include everything from excursions to insurance. There are no hidden charges, and no disappointing surprises when you arrive.
Program

Application Due

Start Date

End Date

Fees & Housing

Program

Summer 2024

8 weeks
Start Date

End Date

Fees & Housing $7,450
To help you budget, keep in mind that students are responsible for the cost of international airfare, local transportation, books and supplies, visas, and personal expenses. In addition, your college or university may charge additional fees for study abroad, or may require you to receive a transcript via CIEE's School of Record, which carries an additional fee of $500.
Program Fees
CIEE offers the most student support of any provider in its program fee, including an airport greeting, full-time leadership and support, orientation, cultural activities, local excursions, pre-departure advising, and CIEE iNext travel protection with benefits.
Participation Confirmation = $300*
Educational Costs = $4,453
Housing = $2,500
Insurance = $197
Total Fees = $7,450
Estimated Costs
Students are responsible and manage costs related to travel, meals, books, and personal expenses. Below are estimates for consideration.
Meals not included in program fee = $0†
International Airfare = $650
Local Transportation = $100
Books & Supplies = $50
Personal expenses = $170
Total Costs = $970
Financial Aid
CIEE offers the most grants and scholarships of any study abroad organization, including $8 million/year in travel grants, merit-based scholarships, institutional and MSI grants, and Gilman Go Global Grants.
*non-refundable
†All meals are included
Pre-departure Advising
Advising before you depart to set goals and answer questions
Optional on-site airport meet-and-greet
Orientation
Introduction to your program plus practical information about living in your host city
On-site Staff
Full-time program leadership and support in your city
Cultural and/or Co-curricular Activities
Excursions and/or Study Tours
Travel Protection
CIEE iNext travel protection
24/7 emergency on-site support
Staff
Get Started Steps
Get Started
Here's what you need to do to take the next steps:
START AN APPLICATION
You're one step closer to an amazing study abroad experience!
CONNECT WITH YOUR CAMPUS STUDY ABROAD OFFICE 
Share your plans and confirm you're on track to meet all required steps to go abroad.
CONTACT US
Send us an email if you still have questions or need information about applying to this program.