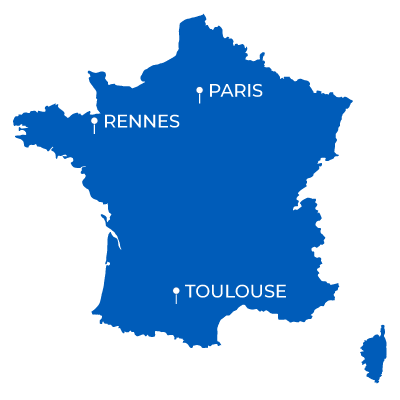 Study in France with CIEE in one of three treasured locations for a semester, summer, or year.
Beauty. Glamour. Taste. Countless artists and scholars have been allured and inspired by France. Explore CIEE's study abroad programs in France and experience a country with over 1,000 years of history. When you study in France, you can explore all that the country has to offer, from its influential cuisine and fashion to its fairytale-like villages and interesting history. 
Choose the city that intrigues you most – the bright lights of magical Paris, rural charm of Rennes, or student-populated Pink City of Toulouse. Whether you choose to study for a summer, year, or semester abroad in France, you can complete a variety of courses including business, marketing, music, communication, French language, film, fashion, architecture, art history, and more. 
In France, CIEE gives students access to homestays, internships, volunteering opportunities, and direct enrollment options with added cultural clubs, activities, and excursions that provide a uniquely immersive international experience. Come write your story of France with CIEE and begin or improve your French language skills in this charming country. 
Best Places to Study Abroad in France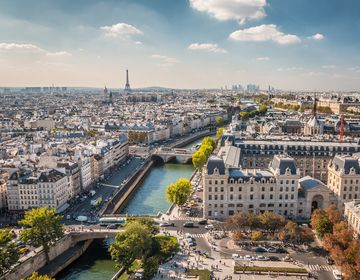 Paris
Explore Parisian culture in France's capital city full of art, fashion, food, and more.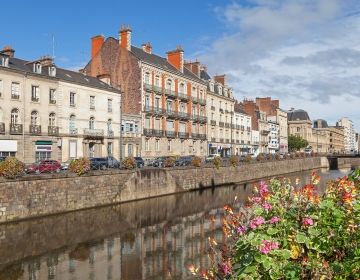 Rennes
Study in this festive city 1.5 hours from Paris abundant with arts, culture, and music.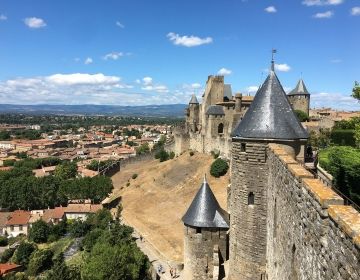 Toulouse
In the South of France, Toulouse provides students with history and culture that dates back to ancient times.
Studying Abroad in France Experiences
"Overall, it was a very good experience and I'd definitely do it again."

Adrienne L., Oklahoma State University - Oklahoma City

"It was one of the most amazing experiences of my life. I discovered so much about myself and the new culture, as well as having made long-lasting friendships!"

Clara D., Arizona State University

"The course was engaging, informative, and eye-opening. Everything was extremely well-organized and the class was well-taught. CIEE has made the process as smooth, painless, and enjoyable as possible."

Morgan W., University of Mississippi Main Campus

"Great learning experience in and out of class. Class outings are a great way to get familiar with your new home."

Ian H., Davidson College

"It's an amazing program that offers an engaging opportunity for education, culture, personal exploration, and travel."

Milcah T., Portland State University
France Study Abroad Programs
Frequently Asked Questions
There are several reasons why you should study abroad in France, from its rich culture, famous cuisine, and architecture, to its thriving student population, course options, and the opportunity to improve your French language skills. One of the highest visited European countries, France offers a diverse learning environment for students with much to see, including the Eiffel Tower, Louver Museum, the Museum of Fine Arts of Rennes, the Basilica of Saint-Sernin, and more! 
If you're wondering how to study in France, students can complete a few simple steps – search our study abroad programs in France, connect with your campus study abroad office, and start your application.
France is a good place to study abroad for students looking to live in an international city with great opportunities to explore, learn, and grow. A multicultural society, study abroad programs in France offer students a variety of courses to complete, all while learning French in an immersive environment.
While a packing list for France varies on the season and duration of a student's stay, we recommend that students pack a backpack, comfortable shoes, and sunglasses. With warm summers, cold winters, and mild springs and falls, students should make themselves aware of the predicted weather during their study abroad period and pack accordingly.
Studying Abroad in France Blog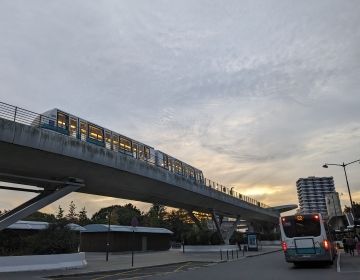 Language is a tool that opens a door for you to explore a new culture, people, tradition, and more. Its acquisition can take any method: studying grammar and vocabulary by... keep reading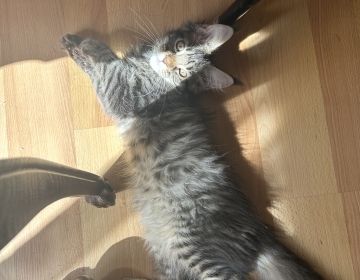 When I decided to study abroad in France, something I had always dreamed of doing, I knew that my life here would be a lot different than what I was... keep reading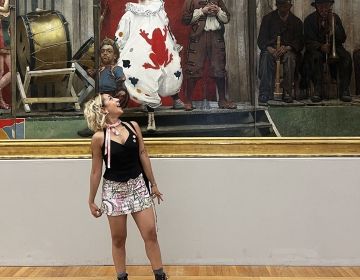 By: Dahlia Saenz How to become an expert art observer while getting the best deals on admission rates and entry times. So you have found yourself studying abroad in the... keep reading
STUDY IN UP TO 3 CITIES THIS SEMESTER
With CIEE's Open Campus Block programs, you're in charge! You can design your semester abroad to include up to three dynamic locations - plus, select your academic focus and length of stay.