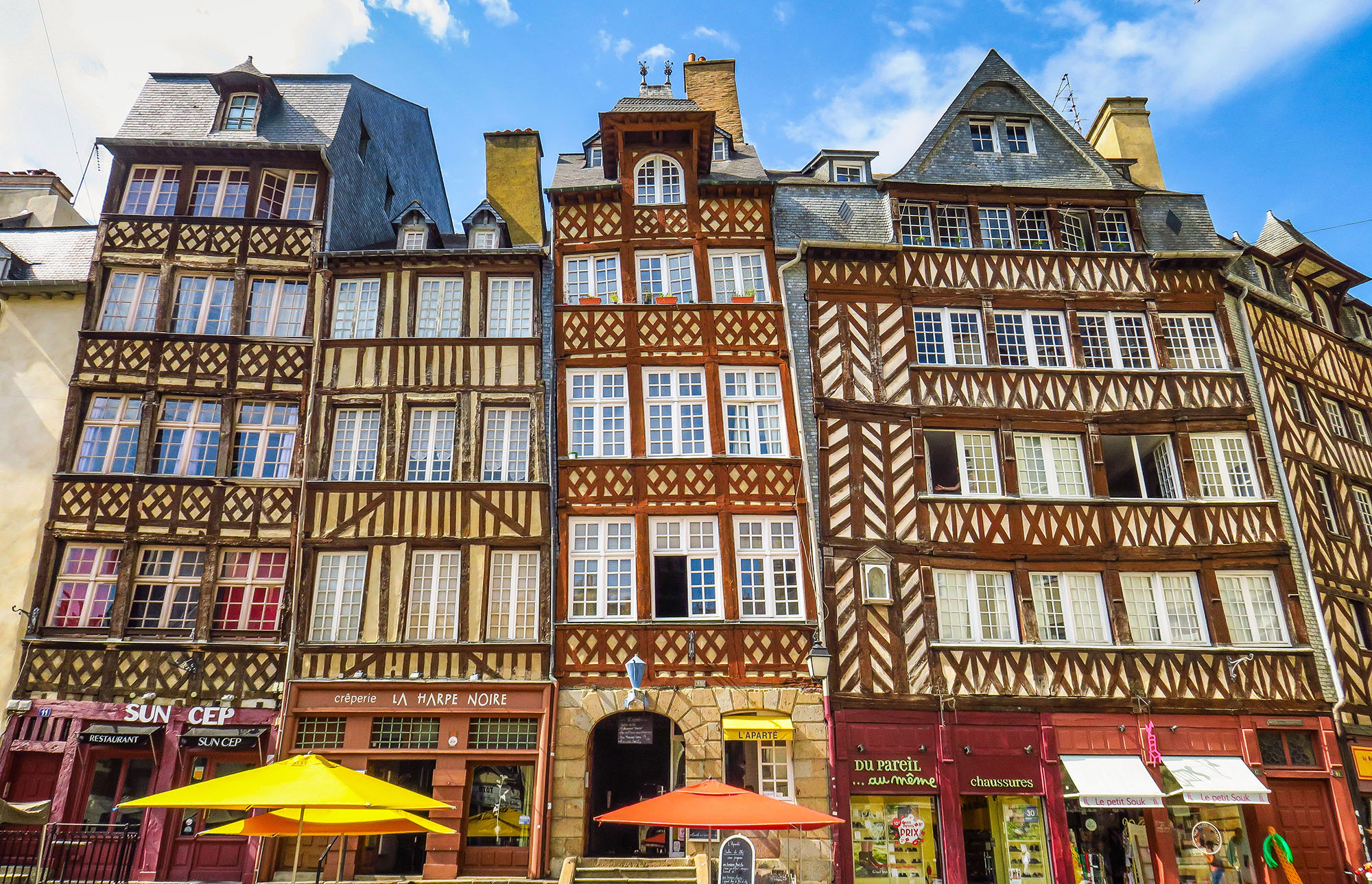 Explore Rennes, France
The capital of Brittany, France's northwesternmost region, is one of the country's most livable cities that's only 1.5 hours from Paris. Rennes is one of the country's most festive cities with an abundance of arts, culture, and musical events. 
When you study abroad in Rennes, you'll experience small-town life through a variety of cultural events, traditions, and opportunities specific to this region. Whether you're looking to study in French, learn facts about Rennes, or experience life as a Breton, this study abroad program in Rennes is one of the best places to study abroad in France.
Study Tours & Cultural Excursions in Rennes
Every CIEE semester program has frequent cultural excursions and a multi-day study tour uniquely designed to complement the program's academics and enhance students' cultural immersion. In Rennes, past study tours and excursions have included:
Trips to Normandy to visit the World War II Memorial and D-Day beaches
Visits to Brittany's privateers' haven and beautiful walled city of Saint-Malo
Tours to Mont Saint-Michel, a UNESCO World Heritage Site
Walks through Fougères or Dinan, two medieval cities with amazing castles
Visits to Paris and its world-famous landmarks
Trips to the Loire Valley to explore the historic castle where Leonardo da Vinci is buried
If you're a student looking for a study abroad program in France, CIEE's tours and excursions in Rennes allow you to explore this small city all while practicing your French. Whether you want to spend a semester or year in France, explore French art, or complete a French immersion program, Rennes is a quaint destination that any student can learn to love!
About the Center
Situated inside Rennes 2 University – the largest institution for research and higher education in western France and CIEE's partner school – CIEE Rennes boasts one main classroom, a combo student lounge and kitchenette, a student life office, an academic advising office, and complimentary WiFi. Students may also access printers via Rennes 2 University.
The campus sits in a charming, cozy business center near the Vilaine River, with convenient access to ample restaurants, cafés, public parks, a post office, a gym, and green spaces (like Jardin de la Confluence). Additionally, students only have to walk six minutes to reach the nearest metro station (across the canal) and 12 minutes to reach the city center.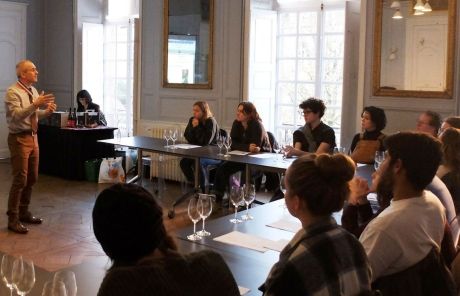 Where Students Study
CIEE Rennes
Conveniently located at the Université Rennes 2, also known as Rennes 2 University, in the same building where students take most of their courses.
Université Rennes 2  
Renness 2 University's campus is located one mile northwest of downtown, just an 8-minute metro ride from the historic center, and hosts 24,000 students, including 1,500 international students from all over the world.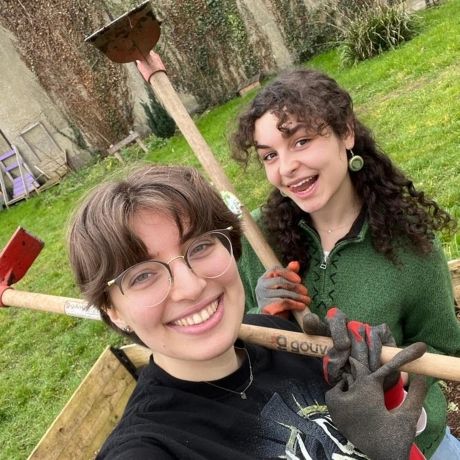 Internships & Volunteering
Depending on their program of study and availability, students may be able to participate in an internship or volunteer. Students looking to intern in Rennes may be able to earn credit Teaching English as a Foreign Language (TEFL) at a primary, middle, or high school.
Students interested in volunteering in Rennes may be able to give back to the host community by helping French children with their English, keeping senior citizens company in a local retirement home, or contributing to the rehabilitation of shared community gardens.
Study Abroad Programs in Rennes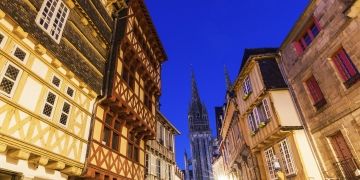 Improve your abilities to speak, write, and read French
Program Interests
Language Immersion
Small City
Volunteering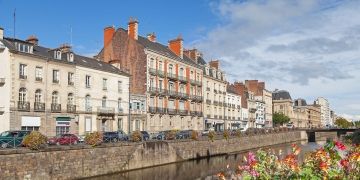 Study Program

Part-Time Internship
Put learning on fast-forward
Program Interests
Host Institution
Language Immersion
Small City
Volunteering
Currency 
Euro
Spoken Languages In Rennes 
French, native languages Gallo and Breton
Available Transportation 
Bike, bus, metro, taxi
Famous Local 
Marcel Bozzuffi – French film actor known for The French Connection
Climate 
Suboceanic climate with mild, rainy winters and warm summers with an average annual temperature of 56°F
Places to Explore 
Parc du Thabor – famous French and English-style gardens
Airport 
Rennes–Saint-Jacques Airport (RNS)
Social Norms 
Recite bonjour when greeting others to show respect and politeness
What to Pack 
Comfortable shoes, coat, layerable clothing
Frequently Asked Questions
With about 200k residents, multiple universities, and many museums, Rennes, France, is a good place to study abroad for students looking to blend city-life with a small town. Close to Paris, Rennes is the dynamic capital of Brittany, known for its traditional architecture that dates back more than 2,000 years.
One of the best places to study abroad in France, Rennes has many places to visit, including Marché des Lices, Parc du Thabor, Écomusée du Pays de Rennes, and the Rennes Cathedral.
With over 60,000 students living in the city, Rennes offers an exciting new city for students looking to enjoy a variety of experiences in Europe, from new cuisine and cultural events to historic site visits and French language study. Rennes is a great city for foreigners looking to live in France and offers accessible public transport with a relatively cheap cost of living.
In order to ensure our students feel welcomed, supported, and empowered while studying abroad, CIEE staff completes comprehensive diversity equity and inclusion (DEI) training. Staff provide students with advice, resources, and ongoing support both before and during their study abroad program in Rennes.
For more detailed information on diversity in Rennes, visit our Diversity in Rennes page.
Study Abroad Scholarships & Grants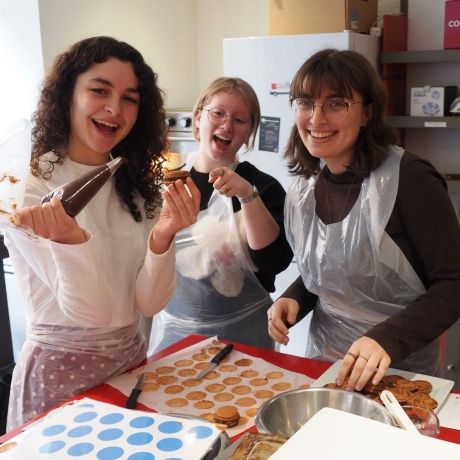 Apply in 1,2,3!
You may be wondering if there are any scholarships to study in Rennes. CIEE offers scholarships and grants for study abroad programs in Rennes to students with demonstrated financial need, proven academic merit, and for specific CIEE programs. Students can apply for scholarships through 3 simple steps:
Search for and apply to your dream program
Review all available funding opportunities
Complete the Scholarship & Grants portion of your application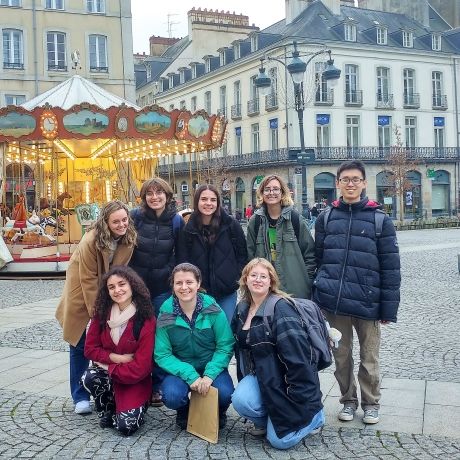 Study Abroad Scholarships
NEED-BASED SCHOLARSHIPS
Based on students' Estimated Family Contribution (EFC) from their Free Application for Federal Student Aid (FAFSA) and enrolled institution. Complete the Scholarships & Grants portion of your program application to be considered for all awards to which you are eligible.
MERIT SCHOLARSHIPS
Based on academic achievement. Complete the Scholarships & Grants portion of your program application, along with an essay, to be considered for all awards to which you are eligible.
OTHER SCHOLARSHIPS
Other scholarship awards are based on program or alumni status.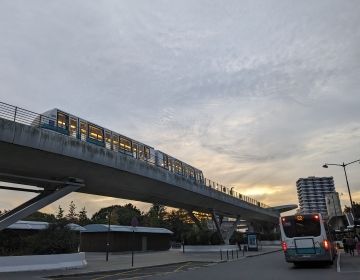 Language is a tool that opens a door for you to explore a new culture, people, tradition, and more. Its acquisition can take any method: studying grammar and vocabulary by... keep reading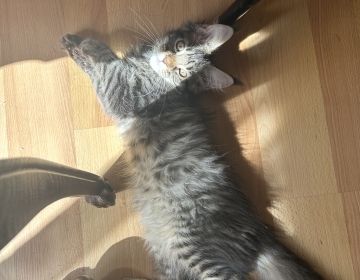 When I decided to study abroad in France, something I had always dreamed of doing, I knew that my life here would be a lot different than what I was... keep reading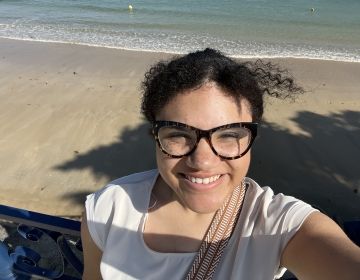 When I decided to study away in Rennes, I knew that I would spend part of my time going to shops throughout various parts of Rennes. Most of the time... keep reading