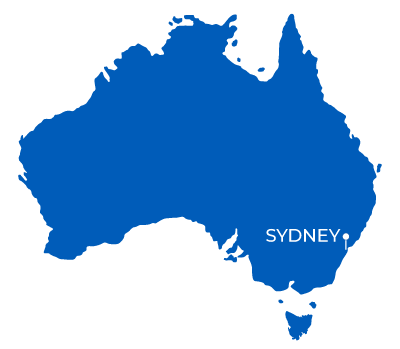 Australia beckons with natural wonders, international vibes, and biodiversity you can't find anywhere else.
Home to over 25 million people and 200,000+ species, studying abroad in Australia is a fascinating experience full of history, wildlife, and culture. Whether you're interested in engineering or ecology, health sciences or humanities, CIEE has a study abroad program in Australia that's perfect for you. 
Study abroad in Sydney, Australia, and gain access to a wide range of courses and cultural activities that expand your understanding of this beautiful country. Earn academic credit while studying in one of Australia's biggest cities where you can explore the iconic harbor and cityscape. Dig into academics, internships, or design your own study abroad program through our Open Campus Program. 
When you study abroad in Australia, you have access to homestays, internships, volunteering opportunities, and direct enrollment options with added cultural clubs, activities, and excursions that provide a uniquely immersive international experience. Come explore the Land Down Under with CIEE!
Australia Study Abroad Programs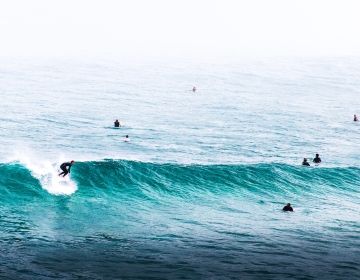 Embarking on a study abroad journey is a thrilling adventure, and choosing the right destination can significantly enhance your experience. For those considering the vibrant city of Sydney with CIEE)... keep reading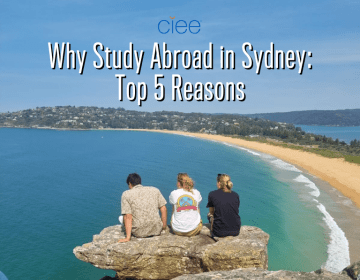 As one of Australia's largest cities, Sydney is an incredible destination and a perfect place for a study abroad adventure! From its iconic cityscape and stunning architecture to its brilliant... keep reading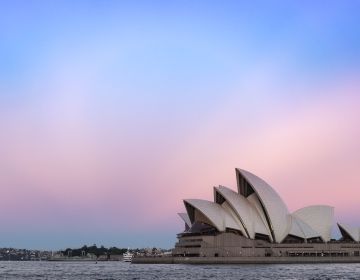 Sydney, Australia is one of the most popular destinations for university students studying abroad. The city has a unique blend of modernity and culture, and there is no shortage of... keep reading
Frequently Asked Questions
You should study in Australia for a variety of reasons, from the country's diverse wildlife and expansive landscape, to the laid back and friendly Aussia culture and history. Consistently ranked as one of the best cities to live, Sydney provides students with an inclusive, diverse environment where they can thrive.
Australia is a good place to study abroad for students looking to live an adventurous, lively lifestyle with a friendly, welcoming community. With a variety of course offerings, volunteer and research opportunities, and service-learning projects, students can expand their global understanding while also earning academic credit.
While a student's packing list for Australia will depend on the time of year and duration of their study, we generally recommend that students pack the following items: comfortable shoes, flip flops, a hat, clothes, swimwear, a backpack, and a raincoat. Students should ensure they know the season and weather for when they'll be traveling to Australia: Summer months are from December to February, while Winter months are June to August.