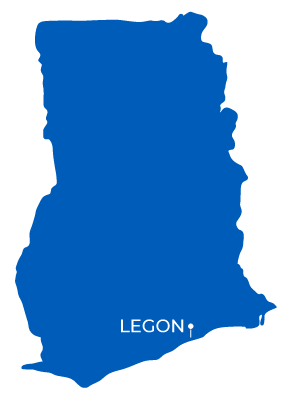 Explore Ghana's beautiful tropical climate, rich cultural heritage, and hospitable people.
Located in West Africa just a few degrees North of the equator, Ghana is a welcoming country known for its picturesque beaches, lush forests, and deep rooted history. When you study abroad in Ghana, you'll have tremendous opportunities to experience, learn from, and immerse yourself in every facet of Ghanaian and West African life and culture. 
Choose from any of CIEE's study abroad programs in Ghana and experience a fully immersive international experience whether you study for a summer, semester, or entire year. Study Twi, Ghana's most widely spoken language in Legon; enroll directly in courses at the University of Ghana; and learn about West African history, arts, medicine, and more! 
With homestays, volunteer and internship opportunities, and both day-long and extended excursions to museums, islands, botanical gardens and waterfalls, studying abroad in Ghana offers something for everyone.
Study Abroad Programs in Ghana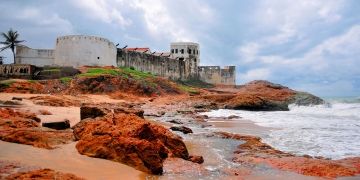 Spend your winter break studying abroad in one of West Africa's most extraordinary destinations.
Program Interests
Life by the Sea
Small City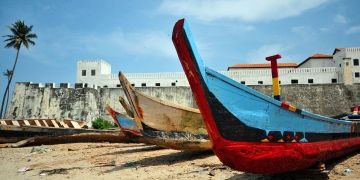 Earn credits studying culture and reproductive health in the extraordinary West African city of Legon.
Program Interests
Life by the Sea
Small City
Volunteering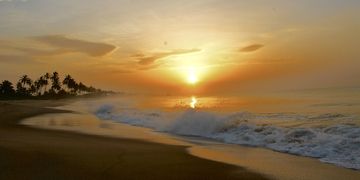 Study Program

Part-Time Internship
Ghana has a rich cultural heritage and fascinating history of politics
Program Interests
Host Institution
Life by the Sea
Small City
Study Abroad in Ghana Reviews
"The experience is like no other. I also think CIEE is very organized in how they run the program. I am very pleased."

Olivia D.

"With the scholarships that CIEE provides, CIEE makes studying abroad more accessible for low-income students. CIEE also streamlines the studying abroad process by providing students with helpful step-by-step instructions of required actions and with support from responsive staff."

Mariah D., Emory University

"CIEE provided a great and enlightening program that allowed students to really experience the host culture while fostering community. Since being on this program, my life goals have been infused with aspects I have received from my program."

Deven D., Susquehanna University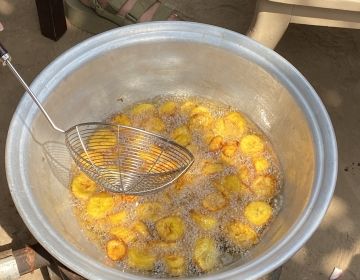 When people asked what I was most excited about when preparing for my semester abroad I replied with "dance, music, and food!" In regards to food specifically, I was looking... keep reading
Who let me book a solo flight to Ghana?! This is what I thought in the days leading up to my departure. I viewed the trip ahead with much anticipation... keep reading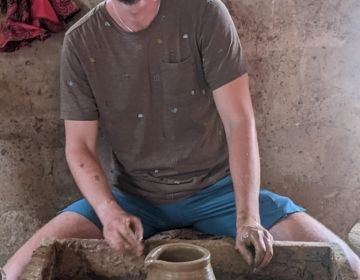 Vume is a small town in the Volta Region of Ghana , which is known for the art of clay pottery. When the craft was introduced, the people of Vume... keep reading
Frequently Asked Questions
Ghana is a safe country for study abroad in Africa, but as with any study abroad destination, we recommend that students keep their belongings secure, stay aware of their surroundings, and travel in groups when possible.
Ghana is a good country to study abroad in for students looking to be in an affordable, culturally-rich destination with friendly people. With course offerings, including business, public health, philosophy, communication, and more, you can earn credits abroad that apply to your academic studies back home. Outside of the classroom, you can go on excursions to nearby beaches and forests, volunteer in the community, participate in cultural activities, and intern with a local organization to learn more about Ghanaian culture and life.
The cost of studying abroad in Ghana varies depending on your program and the duration of your program. Luckily, there are several scholarships to study in Ghana that can be explored on CIEE's Study Abroad Scholarships and Grants page.