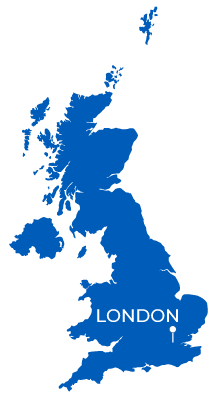 Study abroad in England with CIEE at one of the top universities in the country. 
William Shakespeare. Charles Darwin. Margaret Thatcher. Jolly old England has been home to some of the world's greatest thinkers, creators, and doers. Come see what inspired them by studying abroad in England and find your own inspiration.
When you study abroad on one of CIEE's programs in England, you'll discover a land where an idyllic landscape of rolling green hills and solitary moors abuts metropolitan cities like London. Whether you want to explore the ancient megaliths of a 5,000-year-old stone circle, visit medieval Dover Castle, learn about modern architecture in industrial Manchester, or check out the cheese roll in Gloucestershire, Europe offers something that every student can enjoy! 
Complete courses across a variety of subjects, including business, public health, architecture, media, and more, or gain valuable international work experience by interning at a local organization. With CIEE London's unmatched flexibility to design your own study experience, the opportunities are endless.
Study Abroad Programs in England
Study Abroad England Reviews
"The experience of a new culture and being independent around new people and places is something that will extremely benefit you in the future. CIEE was able to do all of those things for me safely and with as much help as I needed."

Katherine A., Husson University

"This was an amazing experience and the program was awesome."

Olivia S., University of Vermont

"It is a great experience and the structure of it is very organized and easy to follow."

Daisha T., Ohio Wesleyan University

"Everyone who works here is so welcoming and helpful, and the schedule works out really well."

Darcy L., Arizona State University

"This program helped me gain a broad knowledge of identity and representation in media aside from my major in economics. Studying abroad through CIEE helped me understand British Culture, network with other people, and make life-long friends. This program helped bring the independent nature of me being away from home well-organized actiivities and friendly staff that's easy to talk to."

Deborah O., Tougaloo College
Studying Abroad in England Blog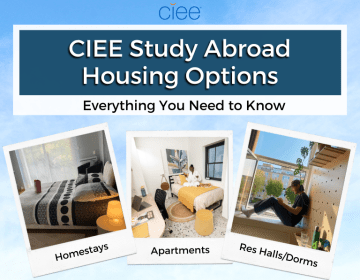 If you're considering a study abroad program, it's likely that you're also thinking about your housing options! While you're anticipating exciting courses and foreign country exploration, having a better understanding... keep reading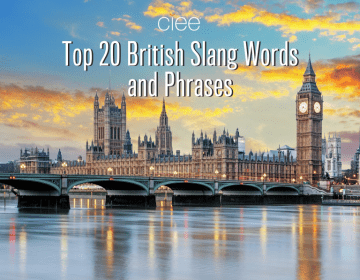 Ahead of any international travel, it's always smart to brush up on common phrases in your destination's official language to ensure you can communicate well enough to know what you're... keep reading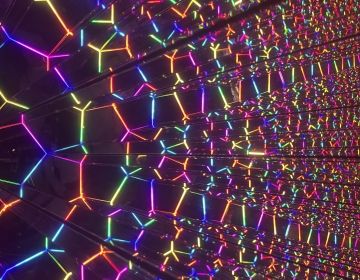 "Logic will get you from A to B. Imagination will take you everywhere."--Albert Einstein Today, the Creative Writing students made their way to the Twist Museum, London's "playground of perceptions"... keep reading
Frequently Asked Questions
If you're wondering why you should study in the United Kingdom, there are several reasons. With hundreds of thousands of years of history, England provides students with a historically and culturally-rich study abroad destination with much to see – from Buckingham Palace and Tower Bridge to Trafalgar Square and Westminster Abbey. Couple this with top-notch course and internship offerings, England makes for a great study abroad destination, with London as its beautiful capital city.
While a student's packing list for England will vary depending on when and where exactly they study in England, we generally recommend that students pack the following items: sweaters and cardigans, rain boots, a backpack, a power adapter, sunglasses, and a rain jacket.
While the cost of studying abroad in England varies depending on your program, duration of your program, and location, there are several scholarship opportunities to study abroad in England. Students can find more information on CIEE's scholarship offerings on our Study Abroad Scholarships and Grants page.
STUDY IN UP TO 3 CITIES THIS SEMESTER
With CIEE's Open Campus Block programs, you're in charge! You can design your semester abroad to include up to three dynamic locations - plus, select your academic focus and length of stay.