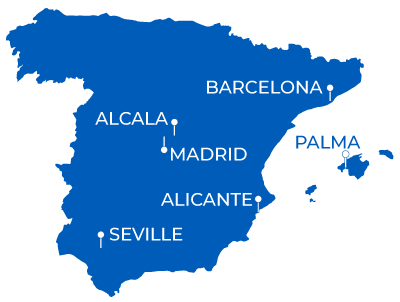 Study Abroad in Spain with CIEE and improve your Spanish language skills.
Explore CIEE's study abroad programs in Spain and experience the rich culture and history that makes this country special. Learn more about Spain's complex past, including the Spanish empire, conquistadors, and inquisition while exploring celebrated figures like Velázquez, Goya, Picasso, Dalí, Almodóvar, and Penelope Cruz. When you study in Spain, you can improve your language skills by studying Spanish abroad and completing an intensive Spanish immersion program.
Choose the city that intrigues you most, from spirited and lively Seville to the capital of galácticos and gatos, Madrid, to the sun-drenched Mediterranean citadel of Barcelona. Or, immerse yourself in the small medieval town of Alcalá de Henares, the pearl of the Mediterranean, Palma de Mallorca, or the vibrant port city of Alicante. Study for a summer, semester, or year and explore liberal arts and language, architecture, business, new media, education, and more.
In all of these locations, CIEE Spain gives you access to homestays, internships, volunteering opportunities, and direct enrollment options with added cultural clubs, activities, and excursions that provide a uniquely immersive international experience. Come write your story of Spain with CIEE!
Best Places to Study Abroad in Spain
Study Abroad in Spain Reviews
"I really liked all the built-in activities. They make it very easy to meet people and help us adjust to a new culture. All of the teachers are very nice and help us learn a lot in our classes and about Spanish culture in general."

Sydney M., Indiana University-Bloomington

"One of the best decisions of my life was studying abroad. This program is excellent as it is the perfect combination of education and recreation."

David E., Howard University

"I would very much likely to recommend CIEE Study Abroad to my friends and peers due to the fact that all the staff at CIEE were friendly and the teachers are nice. I had a lot of fun during my stay in Spain."

Bolanle O., Lehman College

"Great experience to learn and improve your Spanish, while still having time to explore the country."

Jared F., University of Michigan-Ann Arbor
Study Abroad in Spain Blog Posts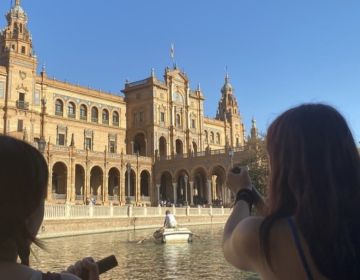 I love this class. I love sitting with my new Spanish friends and catching up on all of the "chisme." The teacher thinks it's funny to watch the American girl... keep reading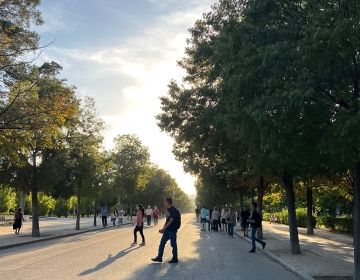 By: Sophie Lakin It feels like most of the time I try to talk to anyone in Spanish, they respond to me in English! I began to think if it... keep reading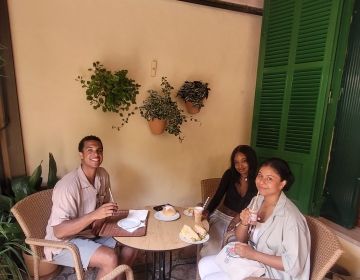 Nestled in the beautiful Serra de Tramuntana (UNESCO World Heritage Site), Valldemossa is a town that combines history, culture, and natural beauty. From its famous Coca de Patata to its... keep reading
Frequently Asked Questions
Spain is a good place to study abroad in for students looking to improve their Spanish, learn about Spanish culture and history, and complete a variety of courses, including business, art, history, and more. As one of the top destinations in Europe to study abroad, Spain boasts a lively, diverse population with a rich history, unique cuisine, and nearly 50 UNESCO World Heritage Sites to explore. 
While the cost of studying abroad in Spain varies depending on your program, duration of your program, and location, there are several scholarship opportunities to study abroad in Spain. Students can find more information on CIEE's scholarship offerings on our Study Abroad Scholarships and Grants page. 
While a student's packing list for Spain will vary depending on when and where exactly they study in Spain, we generally recommend that students pack the following items: comfortable shoes, a backpack, a power adapter, comfortable clothing, sunglasses, and a rain jacket.
Study In Up To 3 Cities This Semester
With CIEE's Open Campus Block programs, you're in charge! You can design your semester abroad to include up to three dynamic locations - plus, select your academic focus and length of stay.