The 6 Best Places to Learn Spanish Abroad
Eager to kick your Spanish language skills into high gear? Study abroad!  
Living and learning in a Spanish-speaking country is the best way to develop, practice, and/or advance your understanding of the Spanish language. This is as true for beginners as it is for advanced Spanish speakers. Plus, it's just plain exciting to fully immerse into a new culture.  
And as you begin weighing your options, bear in mind: 
Your preferred Spanish variant.

Like with any

language, the pronunciation, vocabulary, and grammar of Spanish varies from region to region. Consider if you want to stick with the variation you're already familiar with (such as LATAM Spanish or Spain's Castilian Spanish), or if you want to expand your understanding by studying a new variation. 
Your goal.

Beyond language acquisition and cultural immersion,

what are you hoping to accomplish? Perhaps you want to take certain classes to advance your college major or diversify your resume with an international internship. Both are excellent goals and are available in Spanish-speaking countries through CIEE's exceptional programming. 

Your

timing. Some students are eager to spend a full semester abroad, while others have less flexibility in their schedules and choose shorter blocks of time. All options are on the table. See what fits best with your goals and life. 
Now, let's unpack the 6 best places to learn Spanish abroad.
Argentina of course makes our list. After all, this vast country is the most popular tourist destination in South America. And not just for its championship fútbol team! Argentina boasts one of the world's most interesting landscapes, the second-largest economy in South America, and a thriving arts scene. It even has the most bookstores per capita in the world! 
CIEE's Argentinian programs are based in the populous capital of Buenos Aires, which has been ranked the best city in Latin America by QS Top Universities for academic excellence and its fantastic student life. Explore this colorful society through the arts community, delicious cuisine, museums, dance lessons, and so much more. See for yourself why it's affectionately nicknamed "the Paris of South America." 
There are a ton of ways to experience Argentina through CIEE, including summer, January, semester-long, and six-week block programs.  
Chile, home to beautiful contrasting landscapes and a rapidly developing economy, is an amazing place to live and learn. Our students are based in the capital city of Santiago, where in one day, you can ski high up in the Andes and catch waves in the Pacific Ocean. No kidding!  
Everything seems to be going on in Santiago de Chile. Including a booming green industry, startup sectors, and a bustling financial district. It's definitely one of the best Spanish-speaking countries to study abroad in.  
As a student, you'll be able to immerse yourself in the Chilean culture and Spanish language by visiting museums, exploring the local arts scene, and so much more. Learn more about our study abroad programs, including summer, semester, and six-week Open Campus Block opportunities, in Chile.  
Costa Rica is an amazing place to study abroad, especially for STEM students, biology majors, and those interested in today's pressing environmental issues. In Costa Rica, you'll experience the beautiful nature and biodiversity of the region in the town of Monteverde. Home to more than 2,500 species of plants, 60 kinds of amphibians, 100 types of mammals, and 450 bird species, Monteverde is a biological paradise!  
During your program, you can expect to gain hands-on field experience, learn Spanish abroad, and explore the culture. You can even live with local families on the edge of a world-famous cloud forest! And, through CIEE, you can opt to pursue academic coursework, an internship, or volunteer. 
If you decide to intern abroad, you'll conduct essential research to help local farmers become carbon-neutral in their land use practices. You'll also present the information in a workshop, in Spanish, to the farmers and the Ministry of Agriculture.  
If you opt to volunteer abroad, you'll help work to offset the carbon emissions associated with your study abroad travels to Costa Rica by participating in a local reforestation project. This project helps with local conservation, agriculture, and climate change mitigation.  
The Dominican Republic is another truly wonderful Spanish-speaking country for study abroad students. To start, it's a tropical paradise. What's not to love about that? But trust us, there's so much more to it!  
While studying on this island nation, you'll be based in the city of Santiago de los Caballeros where you can explore the Caribbean culture, traditions, language, and more. Immerse yourself in a developing nation where you will not only improve your Spanish, but learn about the evolution of society, culture, economics, and politics of the island of Hispaniola, which the Dominican Republic shares with Haiti.  
Santiago de los Caballeros has a population of almost 1 million, and yet it still feels like a small town. People are warm and hospitable, and students feel welcomed with open arms and hearts! Here, CIEE offers a wide range of study abroad opportunities including community public health and liberal arts programs.  
Study abroad in Mexico and experience life on the beautiful and affordable Yucatán Peninsula. This vast coastal region is famous for its stunning beaches, ancient Mayan ruins, and fascinating colonial cities. And it's all just over an hour's flight from the U.S. mainland. 
Dive into Mexican culture by living with a host family, joining study tours and city excursions, and even volunteering in the community. We offer six-week programs through CIEE's Open Campus Block program, a summer STEM + Society program, January courses, and a semester Liberal Arts program. Courses are taught in English and Spanish.   
And of course, there's Spain – perhaps the most obvious place to study Spanish. The vibrant, beautiful, and tourist-friendly country of Spain boasts world-class education, a breathtaking landscape, an exceptional climate, and a lifestyle that exudes eat, drink, and be merry! There is so much to do and see here that we offer programs in five Spanish cities: 
When you study Spanish abroad in Spain, will have access to homestays, internships, volunteer opportunities, and direct enrollment options with exciting co-curricular opportunities and excursions that will give you the full flavor of Spain. 
There's a lot to love about our study abroad programs in Spanish-speaking countries. And there's no time like the present to begin dreaming up where to put your Spanish language skills into practice abroad. Get started!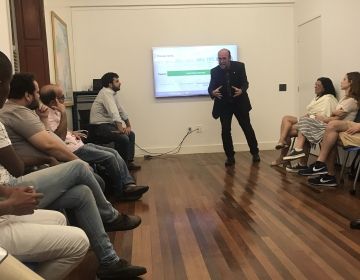 On October 17th, 2019 Ciee Rio Janeiro held a roundtable conversation entitled STEM in Brazil: differences and Inequalities. Ery Jardim and João Souza e Silva conducted the conversation about education... keep reading
by Alessandra Barbagallo (CIEE RA; Artist-Therapist) Rio is a city known for its lively people and laid-back atmosphere. Visitors usually come attracted by the beaches, outdoor activities, nature, and nightlife... keep reading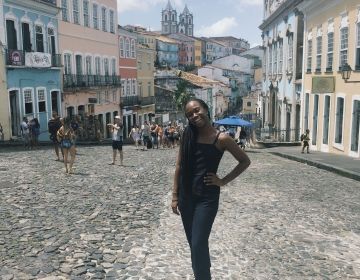 Salvador is the third-largest city in Brazil, with its state, Bahia, occupying the longest coastline in the country. It's a city that has long been on my bucket list, so... keep reading