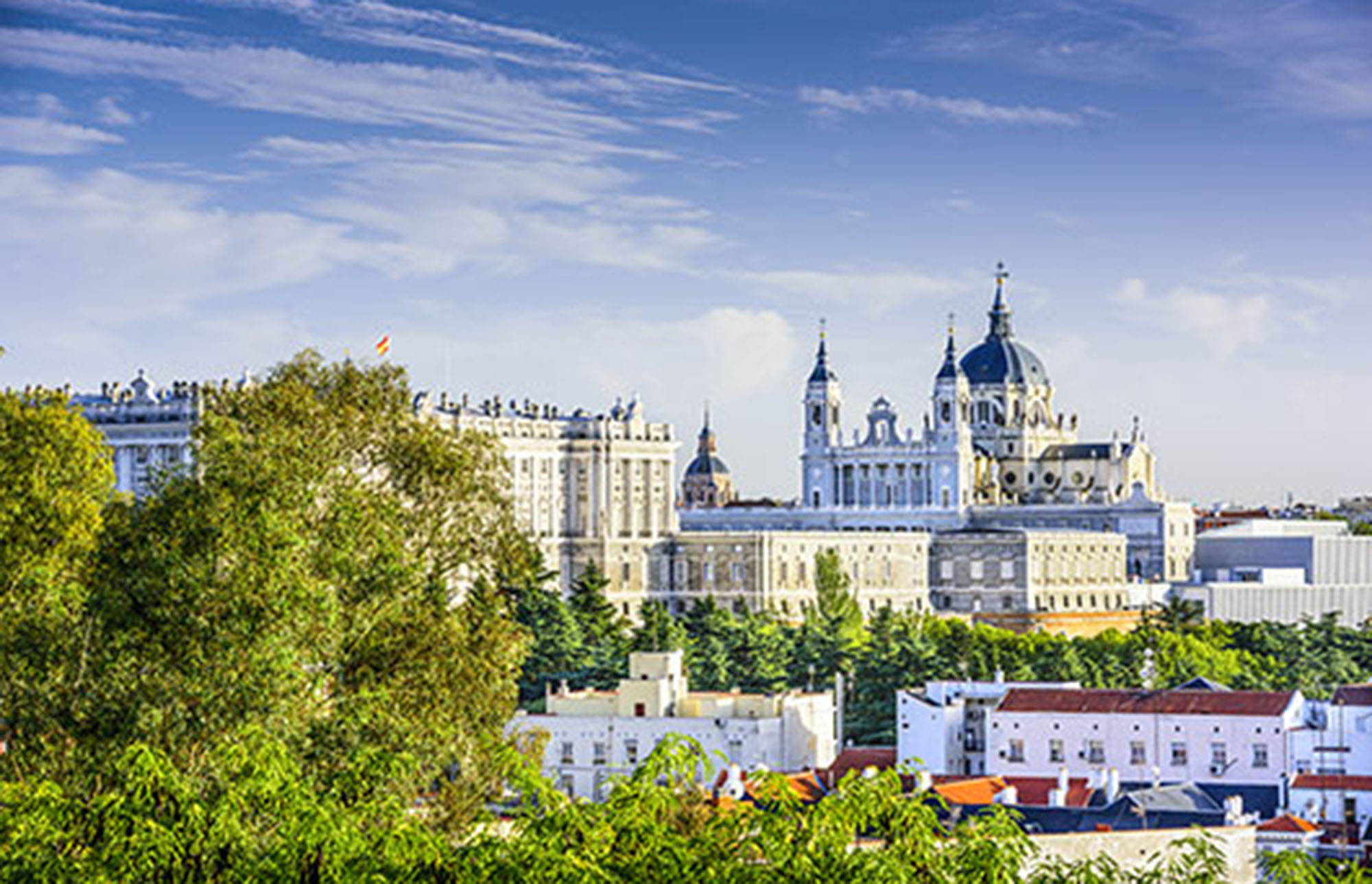 Explore Madrid, Spain
Situated in the center of Spain, Madrid is not only the political and cultural center of the country, but also an important player in global economics. When you study abroad in Madrid, you can expect to see centuries of history, a lively sports scene, and a large variety of tapas bars throughout this capital city. 
With three world-class art museums, more than three million residents, and multiple UNESCO World Heritage Sites near the city, Madrid offers exciting learning opportunities for students studying abroad. Despite its present-day status, much of Madrid's historic past remains beautifully preserved in its landmarks, museums, and architecture.
Study Tours & Cultural Excursions in Madrid
Every CIEE program has frequent cultural excursions uniquely designed to complement the program's academics and enhance students' cultural immersion. In Madrid, past excursions have included:    
The Monastery of El Escorial, the Roman architecture of the city of Segovia, or the UNESCO World Heritage Site of Alcalá de Henares
Cooking classes, flamenco lessons and shows, visits to the Rastro open-air market, local festivals, and celebrations in and around the city
Whether you're looking to practice Spanish or immerse yourself in Spain's culture and historical heritage, CIEE's study tours and cultural excursions in Madrid offer something for everyone!
About the Center
Located in the historic center of Spain's capital near Puerta de Sol, CIEE Madrid features five classrooms, a student lounge, an academic advising office, a student life office, and complimentary WiFi. The Center is conveniently located near shops, cafés, tapas bars, theaters, museums, copy centers, and metro stations.
Beyond campus, students will discover they're within minutes of the Spanish Congress, Museo Prado, and the LGBTQ+ district of Chueca. Students are also encouraged to visit the free public libraries around Madrid!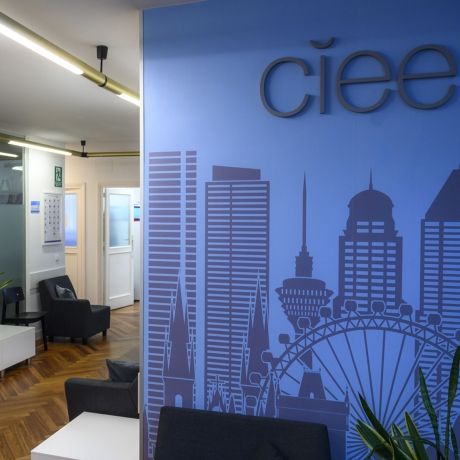 Where Students Study
CIEE Madrid
Our Center in Madrid is part of the CIEE Open Campus Block Network. Located near the Puerta de Sol, the Institute includes classrooms, lounges, Wi-Fi, and full-time staff.
Universidad Carlos III de Madrid (UC3M)   
Established in 1989, UC3M received the European Campus of Excellence award in 2010 and is recognized as Spain's most prestigious institution of higher education. It follows a U.S. academic calendar and has one of the highest percentages of full-time and tenured female faculty in Spain.
Coming in 2024
​Fundación Ortega y Gasset-Marañón (FOM)
FOM is a private institution that is the result of the merger, in 2010, of the José Ortega y Gasset and Gregorio Marañón foundations. Its work is aimed at promoting culture, training and research, as well as creating a space for plural and independent thought within the fields of social sciences, humanities and health sciences.
Universidad Nebrija
Nebrija University is a private university based in Madrid, Spain, named after Antonio de Nebrija, 15th c. author of the first Spanish language dictionary. It has operated since 1995, and its main campus is headquartered in Madrid's city center district of Argüelles.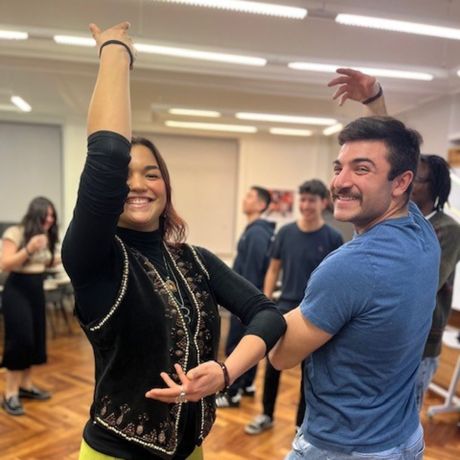 Internships & Volunteering
Depending on their program of study and availability, students may be able to participate in an internship or volunteer in Madrid. For students looking to intern in Madrid, they can earn credits and gain international work experience at a start-up tech firm, a financial company, or other modern business.
Students looking for Madrid volunteer opportunities have the chance to help kids, teens, and disabled persons through schools, associations, and outreach programs.
Study Abroad Programs in Madrid
Currency 
Euro
Spoken Languages 
Spanish, English
Available Transportation 
Metro, bus
Famous Local 
Julio Iglesias – Spanish singer, songwriter, and former professional footballer
Climate 
Short, hot, dry summers (June to September); cold, cloudy winters (November to March); mild spring and fall
Did You Know? 
Madrid's classic Spanish restaurant, Sobrino de Botín, was founded in 1725, making it the oldest restaurant in the world
Local Attraction 
The Prado – a Spanish national art museum with one of the world's finest collections of European art
Airport 
Adolfo Suárez Madrid-Barajas Airport (MAD)
Social Norms 
Summoning a person by curling your index finger toward you is considered offensive
What to Pack 
Backpack, comfortable shoes, sunscreen
Frequently Asked Questions
For students wondering, "Why should I study abroad in Madrid?" there are several key reasons, including: 
1. Madrid is a culturally-diverse city, offering opportunities to immerse yourself in cultures unlike your own
2. Madrid is home to several quality educational institutions
3. Studying in Madrid offers opportunities to learn Spanish abroad
4. Madrid has many local sports teams, most notably the soccer club Real Madrid
Madrid is famous for a number of reasons, including its international football (soccer) team, variety of beaches, jamón ibérico ham, and Prado Museum, to name a few. When you study in Madrid, you can find out for yourself what makes this city so unique and exciting! 
A student's packing list will vary based on the season they'll experience in Madrid, Spain. For hot, dry summers (June to September), we generally recommend that students pack lightweight, breathable clothing. For cold, cloudy winters (November to March) in Madrid, we recommend that students pack sweaters, boots, a windbreaker, and heavier clothing.
Madrid is regarded as a very safe city in Europe, but as for any student studying abroad, we recommend that students look out for pickpocketing, keep their belongings near them, and travel in groups when possible. 
In order to ensure our students feel welcomed, supported, and empowered while studying abroad, CIEE staff completes comprehensive diversity equity and inclusion (DEI) training. Staff provide students with advice, resources, and ongoing support both before and during their study abroad program in Madrid.
For more detailed information on diversity in Madrid, visit our Diversity in Madrid page.
Study Abroad Scholarships & Grants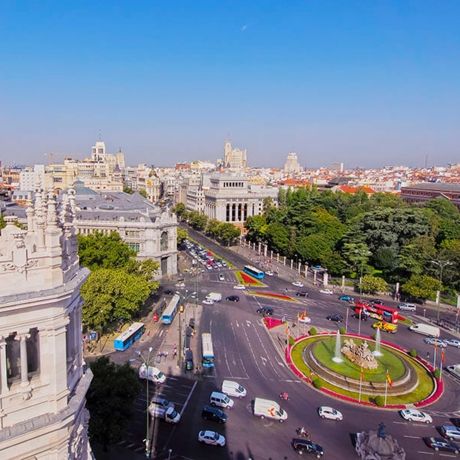 Apply in 1,2,3!
You may be wondering if there are any scholarships to study in Madrid. CIEE offers scholarships and grants for study abroad programs in Madrid to students with demonstrated financial need, proven academic merit, and for specific CIEE programs. Students can apply for scholarships through 3 simple steps:
Search for and apply to your dream program
Review all available funding opportunities
Complete the Scholarship & Grants portion of your application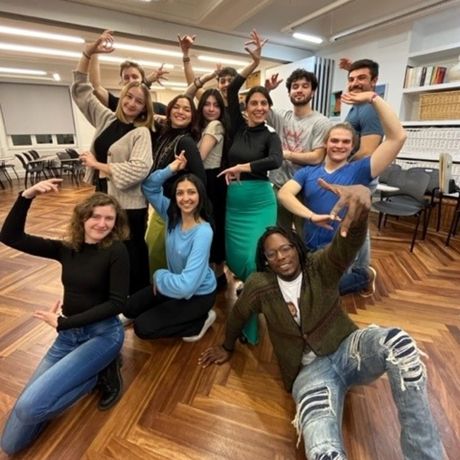 Study Abroad Scholarships
Need-Based Scholarships
Based on students' Estimated Family Contribution (EFC) from their Free Application for Federal Student Aid (FAFSA) and enrolled institution. Complete the Scholarships & Grants portion of your program application to be considered for all awards to which you are eligible.
Merit Scholarships
Based on academic achievement. Complete the Scholarships & Grants portion of your program application, along with an essay, to be considered for all awards to which you are eligible.
Other Scholarships
Other scholarship awards are based on program or alumni status. 
Talk To A Student Who's Lived It...
Reach out to one of our Student Ambassadors to learn what CIEE Study Abroad is really like from alums who've lived it! Address any questions you may have about Madrid, from your academic interests and travel planning to housing and cultural differences.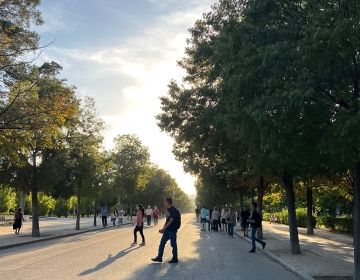 By: Sophie Lakin It feels like most of the time I try to talk to anyone in Spanish, they respond to me in English! I began to think if it... keep reading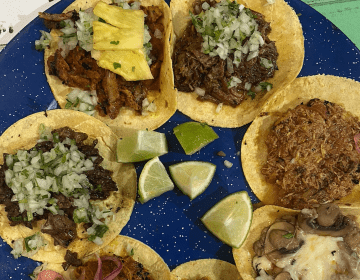 By: Lillian Clark One of my favorite parts of the school days are in between classes when I get to go to lunch with my friends! Madrid has amazing and... keep reading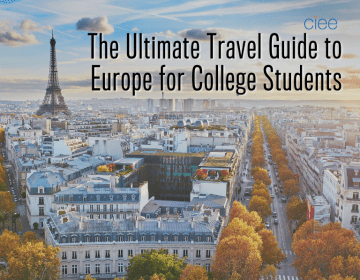 Forty-four countries. Thousand-year-old histories. Deep global impact. Out-of-this-world food. Iconic landmarks. Beautiful natural landscapes. Rich, diverse cultures. This is your ultimate guide to Europe study abroad. How to Plan a... keep reading
Madrid Study Abroad Experience
"They are always there to help with whatever a student may need and are very good with communicating important information. CIEE also plans many trips and activities for students to do to immerse themselves in the culture and also connect with other study abroad students. I met some of my very close friends now through CIEE and I wouldn't change my study abroad program even if I could."

Amber H., Arizona State University