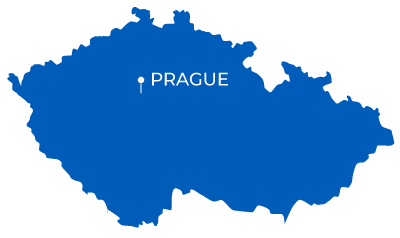 Study in Czech Republic and live in Prague, the country's vibrant capital bustling with students.
Staggering architecture, rich cultural history, a turbulent past and exciting future – the Czech Republic is a fascinating study abroad destination for students with a variety of interests. When you study abroad in the Czech Republic, you'll experience firsthand the culture, traditions, people, and history of this exuberant country. 
You'll be in Prague, the vibrant capital city of the Czech Republic, regarded as one of Europe's major cultural and economic centers. With CIEE's diverse study abroad programs in the Czech Republic, you can spend a summer, semester, or year studying at some of the best universities the Czech Republic has to offer, including the prominent Prague Film and Television School of the Academy of the Performing Arts (FAMU) and Charles University, the oldest university in central Europe. 
CIEE study abroad in Prague, Czech Republic, gives you access to the cities unusually rich cultural life – festivals, operas, and concerts – meaning in no time you'll adopt the "Nejak bylo, Nejak bude" attitude and make use of the city like a native Bohemian!
Study Abroad Programs in Czech Republic
Study in Czech Republic Reviews
"I would be likely to recommend CIEE Study Abroad to a friend or peer because of the the balance between workload and ability to travel and experience Europe."

Peyton W., Bates College

"CIEE Study Abroad is a great program to be with. They had a lot of communication with us and helped us through the tough process of all the applications."

Lauren C., University of Colorado-Boulder

"I had a great time and learned a lot. I felt very safe and comfortable the entire time."

Bethany C., University of Oregon

"I would recommend this program because of the information I learned in the course while having a flexible schedule to explore my surroundings."

Sophie M., University of Oregon

"Good structure and plenty of opportunity for personal and professional growth."

Jeffrey K., Carnegie Mellon University
Czech Republic Study Abroad Blog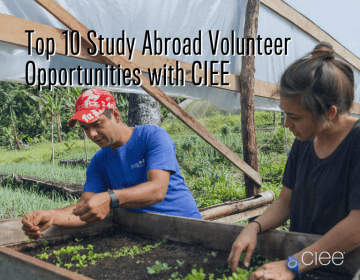 If you're itching to study abroad and truly make a difference during your trip, save this blog post as we dive into our Top 10 study abroad volunteer opportunities! Can... keep reading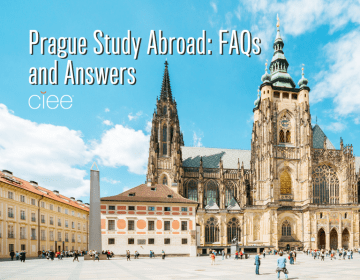 Know n as the "City of a Hundred Spires," Prague is a colorful and magnificent study abroad location. If you've been dreaming of studying abroad in the Czech Republic's incredible... keep reading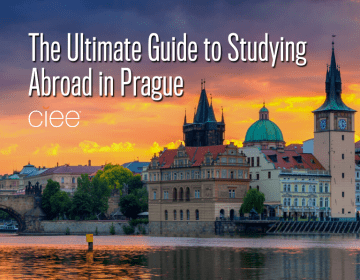 Considering study abroad in Prague ? We definitely think you should. And by "we," we mean the 97 % of international students who studied in the Czech Republic who now... keep reading
Frequently Asked Questions
With multiple UNESCO Heritage Sites, top tier universities and student life, and a booming international community, the Czech Republic is a good place to study abroad for students looking for adventure in a safe, international country. The Czech Republic is one of the most popular study abroad destinations, and it's no surprise given the exciting nightlife, diverse coursework, internship and work opportunities, and convenient location in Central Europe.
While the cost of studying abroad in Czech Republic varies depending on the program you choose, as well as the duration of your program, there are several scholarship opportunities to study abroad in Czech Republic. Students can find more information on CIEE's scholarship offerings on our Study Abroad Scholarships and Grants page.
Czech Republic is a safe study abroad destination with low rates of crime and safe communities, but as with any study abroad destination, we recommend that students keep their belongings safe, stay aware of their surroundings, and travel in groups when possible.