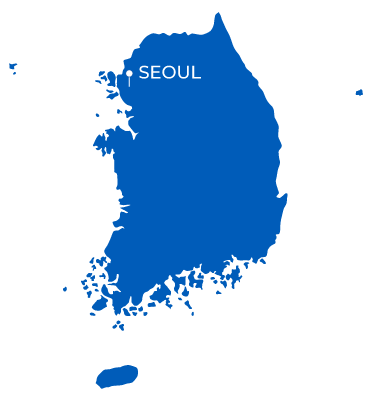 Learn Korean abroad and bring your studies to a land of harmony and excitement.
There's no denying that South Korea has become a global powerhouse that holds the world's attention, making it an excellent study abroad destination in Asia. With a booming K-Pop music scene, modern high-rise buildings, ancient palaces and shrines, designer creations, authentic cuisine, and more, South Korea uniquely blends the old with the new!
At the heart of Korean culture, education, politics, and economics is Seoul. Whether you're looking to apply for a summer, semester, or year-long study abroad program, CIEE's programs in South Korea offer something that every student can enjoy. When you study abroad in South Korea, you can complete courses from business, communication, and media to Korean language, culture, philosophy, and more.
In South Korea, CIEE gives students access to homestays, internships, volunteering opportunities, an international buddy program, and direct enrollment options with added cultural clubs, activities, and excursions that provide a uniquely immersive international experience. Come write your story of South Korea with CIEE and learn Korean abroad. 
Study Abroad Programs in South Korea
Study Abroad South Korea Experiences
"CIEE has really changed my life! I can tell that the South Korea Seoul study abroad team really put in a lot of thought and effort into making this trip full of fun cultural memories and experiences that will benefit our growth."

Tyra B., Indiana University-Purdue University-Indianapolis

"I have already recommended CIEE to friends because I believe CIEE does a very good job of getting everyone acclimated to their whereabouts and giving us good resources to use for any occasion. They also cover a large amount of fees, making it more enjoyable for the student. CIEE is very welcoming, and it's something I will never forget."

Mariam L., Pennsylvania State University

"CIEE provides a lot of on-site support that really helps students get acclimated to living in a new country and ease some of the anxiety and fears that I had when I first arrived."

Heba M., Georgetown University

"CIEE did all the hard work of getting to the country and they did a great job of integrating us into daily life in Korea. The staff are very friendly and more than willing to help CIEE participants with anything."

Carrie L., Belmont University
Study Abroad in South Korea Blog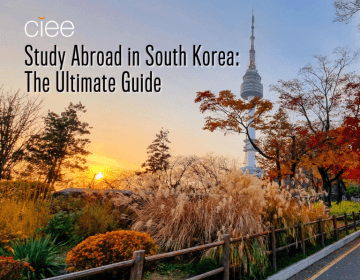 Known officially as the Republic of Korea, South Korea is brimming with exciting excursions and educational opportunities – not to mention an incredible food and culture scene! It's no wonder... keep reading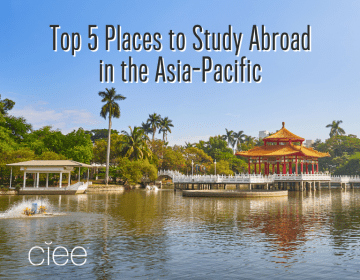 If you're someone who's craving a study abroad adventure in a unique and fun location, you're likely looking at programs in the Asia-Pacific region ! Each of our Asia-Pacific study... keep reading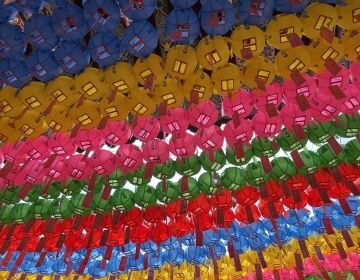 These days I'm reminded by the paper lanterns strung along the streets that Buddha's Birthday will soon be here. Although I'm not Buddhist, I always enjoy the holiday, which this... keep reading
Frequently Asked Questions
South Korea offers students a unique opportunity to experience a highly developed Asian nation that values its history and traditions. When students study in Korea, they'll learn about a new culture and improve their Korean language skills, all while completing relevant coursework in their areas of interest. South Korea has much to explore, from its glowing cities and exciting nightlife to areas outside of its cities with large mountain ranges, temples, shrines, hot springs, and more.
South Korea is a great study abroad destination for students looking to experience the city, but also explore more remote, historic areas. Where else can you travel to the Korean Demilitarized Zone, belt K-Pop songs in karaoke rooms, wear a traditional hanbok, eat fresh kimchi and bibimbap, and visit temples with thousands of years of history? By studying in South Korea, students will have access to an international buddy program, university clubs, and cultural excursions that create an immersive international experience like none other.