Diversity and Inclusion Matters
At the core of what we at CIEE do is helping people gain understanding, acquire knowledge, and develop skills for living in a globally interdependent and culturally diverse world. Study abroad brings the world together through building bridges of mutual understanding.
Celebrating and supporting diversity is at the heart of what we do. CIEE is committed to creating an inclusive environment in which our participants and staff represent the full spectrum of backgrounds and experiences, and where every individual is welcomed, supported, and empowered to share their unique perspective.
How We Do It
Uplifting Access to Opportunities
Educating on what diversity looks like across cultures
Fostering respect for all cultural identities
Local CIEE staff have provided valuable details about conditions and cultural attitudes that students with specific identities might encounter in their study abroad city.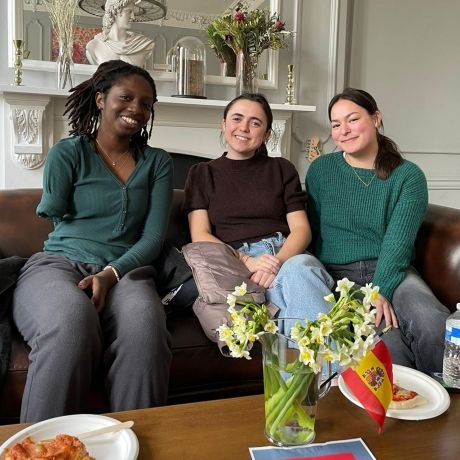 Increasing Access to Study Abroad Programs
Breaking down barriers of cost, culture and curriculum with study abroad initiatives . Find an opportunity for you!
Frederick Douglass Global Fellowship – Students of color, develop your leadership skills on a fully-funded study abroad experience.
Gilman and Pell Grants – Pell grant eligible students who apply for Gilman grants receive up to $3,500 in support.
Minority Serving Institution Grants – Attend an MSI? High need students can receive up to $2,000
Passport Caravan – More than 10,000 students have received FREE passports from CIEE to study abroad.