CIEE offers diverse housing options that have you living like a local no matter where you study abroad. From apartments to homestays, dorms to residence halls – and more – explore our various accommodations to find your home away from home!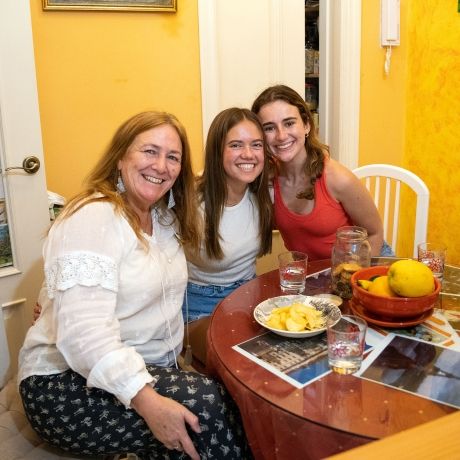 Homestays
Designed for students looking to maximize cultural immersion and advance their language skills while abroad, homestays provide the unique opportunity to live with a local family (with or without another CIEE student). CIEE maintains a carefully selected network of host families, which come in all shapes and sizes. Our hosts are the gateway to an immersive experience as they open their homes – and hearts – to students by connecting them with the local community and offering support every step of the way.  
During a homestay, students have access to a private bedroom (single or double occupancy), shared living spaces (e.g. kitchen, living room, bathroom, etc.), and select meals (typically two per day). Depending on the program and location of choice, the host family may speak English only, the local language only, or a combination of both.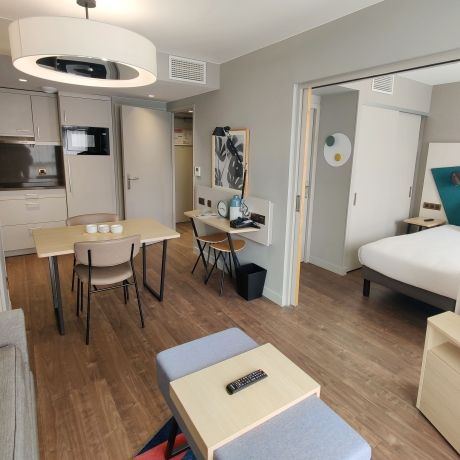 Residential Living
Apartments 
The ultimate local experience, students may live in a shared apartment in a local city neighborhood with other CIEE students. These furnished apartments feature single, double, or triple bedrooms (depending on the CIEE program and location selected). Students have access to a shared kitchen, bathroom, and common spaces, and are close to shops and eateries. 
Residence Halls/Dorms 
For a more familiar campus experience, students may live in dormitories. Depending on the CIEE program and location selected, dorms feature single or shared bedrooms with another CIEE student (or another local or international student). Residence Halls boast plenty of amenities, including dining halls, laundry facilities, and common spaces.
Housing Options
At CIEE, we understand each study abroad student has different housing needs and interests. There are options that give you the opportunity to choose the housing abroad that best suits your preferences.
All programs automatically offer Standard Housing, which is included in the program fee. Many locations provide additional housing options for an added fee, including:  
Select Housing*
Select Plus Housing*
As you consider the options, please note that housing preferences are arranged on a first-come, first-serve basis. Once you select your preferred accommodation, be sure to complete the housing survey in your CIEE application.
Search Programs by Housing Type
*Varies by program and location; please visit individual program pages for more details
FAQs About Study Abroad Housing
If you're wondering how to move abroad and are a college student, you've come to the right place! CIEE offers college study abroad programs to students interested in living abroad for a few weeks, months, or even a full academic year! You can move to another country with CIEE by:
Finding your dream study abroad program
Exploring CIEE Scholarships & Grants
When students study abroad with CIEE, there are several housing options available depending on the program and location, including:
When it comes to determining which housing option is best for you, we recommend you reflect on your budget, commute time, and comfortability living with others. Please visit individual program pages for more details.
Living abroad is when students have the opportunity to move internationally to another country outside of their home country. In the context of studying abroad, students move to another country to earn college credit, meet new friends, and explore a new culture and location.
Additional Information
Select CIEE programs and locations feature slightly modified housing options. Housing options and categories are defined by single or shared occupancy and commute time. The estimated commute is measured in travel time, not distance (relative to the CIEE center unless otherwise specified). Additionally, the commute may be via public transportation or walking. Transportation is not included in the program fee.
CIEE vets all housing options but students are advised that crime and, in particular petty crime, is present in all cities of the world and should take appropriate precautions
Housing is on a first come first serve basis. If we cannot accommodate your first housing choice, we'll let you know before you arrive.  
Independent Housing is not permitted unless:  
You have a relative in the host city  
You have a medical condition that we are not able to support with our existing housing options
Requested and approved by CIEE (even if these conditions are met)  
Housing between semesters for academic year students must be arranged and paid for by students; CIEE resident staff can provide guidance.