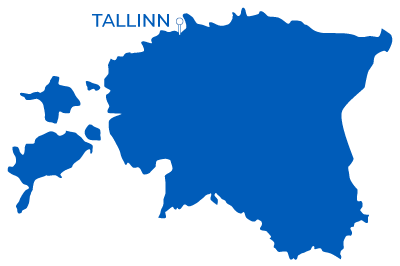 Study in Estonia and explore this Baltic nation's diverse landscapes, unique lifestyle, and booming tech scene.  
Situated in northern Europe along the Baltic Sea, Estonia is an incredible country boasting a diverse terrain and rich heritage. Home to lush forests, stunning lakes, rocky and sandy beaches, and more than 1,500 islands, Estonia is famed for its hilltop fortresses, 1,000+ castles, and popular sauna culture. Estonia's history spans millennia, making this Baltic nation an exciting place to live and learn abroad. 
When you study in Estonia, you'll get a world-class education in its charming capital and largest city, Tallinn, considered the "Gem of the Baltic." Here, the country's thriving tech scene comes to life, and you'll find entrepreneurs, tech startups, and students from all academic backgrounds flock to experience the local commitment to digital innovation firsthand. During your Estonia study abroad program, you'll earn credits toward your degree while experiencing the rich history that makes this country special. 
From studying business, tech, and more to gaining real-world work experience through a global internship, CIEE Estonia gives you access to incredible academic and experiential opportunities that provide a uniquely immersive international experience. Between the country's wild nature and its medieval cities, life in Estonia beckons you! 
Study Abroad Programs in Estonia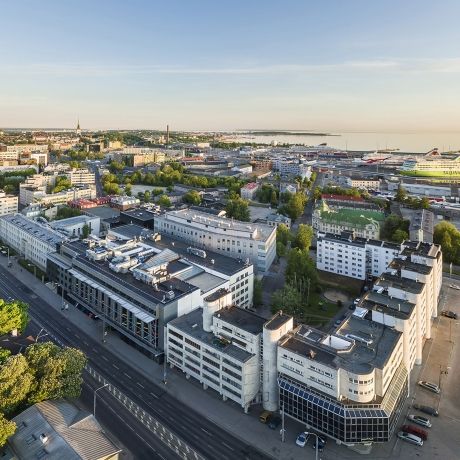 Where Students Study
Tallinn University (TLU) 
Founded in 2005, TLU is a modern and dynamic public research university located in the capital of Estonia designed to promote an intelligent lifestyle through education and research. TLU has been represented in world university rankings since 2019, ranking in both the QS World University Rankings and Times Higher Education World University Rankings.  
Tallinn University of Technology (TalTech) 
Established in 1918, TalTech is Estonia's only technical university. Situated in Estonia's capital, TalTech is considered the most international university in the country. In this research-based university, students can study technology, applied science, IT, business, and maritime studies.  
Frequently Asked Questions
If you're wondering if you should study in Estonia, the answer is yes! This incredible Baltic nation features globally ranked schools, world-class education, an innovative tech scene, an affordable cost of living, and is full of rustic charm. Estonia's deep-rooted and extensive island culture also makes it one of the most unique countries in the Baltics. 
Estonia is a friendly and safe country, although petty crime and pickpocketing may occur. As with any study abroad destination, we recommend that students keep their belongings secure, stay aware of their surroundings, and travel in groups when possible.
Estonian is the official language of Estonia, but English and Russian are also languages commonly spoken throughout the country. 
Study Abroad in Estonia Blog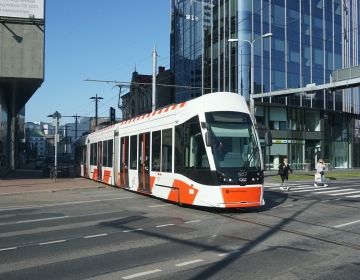 Welcome to Tallinn! As an exchange student studying or completing your internship here, you'll find navigating the city straightforward, thanks to its efficient public transportation system. This guide is designed... keep reading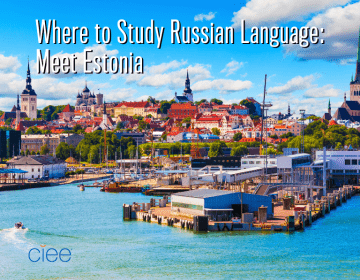 Curious about Russian language study abroad programs? You're in the right place! CIEE offers several exciting study abroad programs in an incredible location: Estonia . Let's dive in as we... keep reading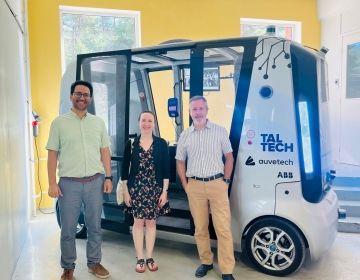 Tallinn, the capital city of Estonia, is a vibrant and dynamic city that attracts students from all over the world. With its rich cultural heritage, modern amenities, and excellent academic... keep reading