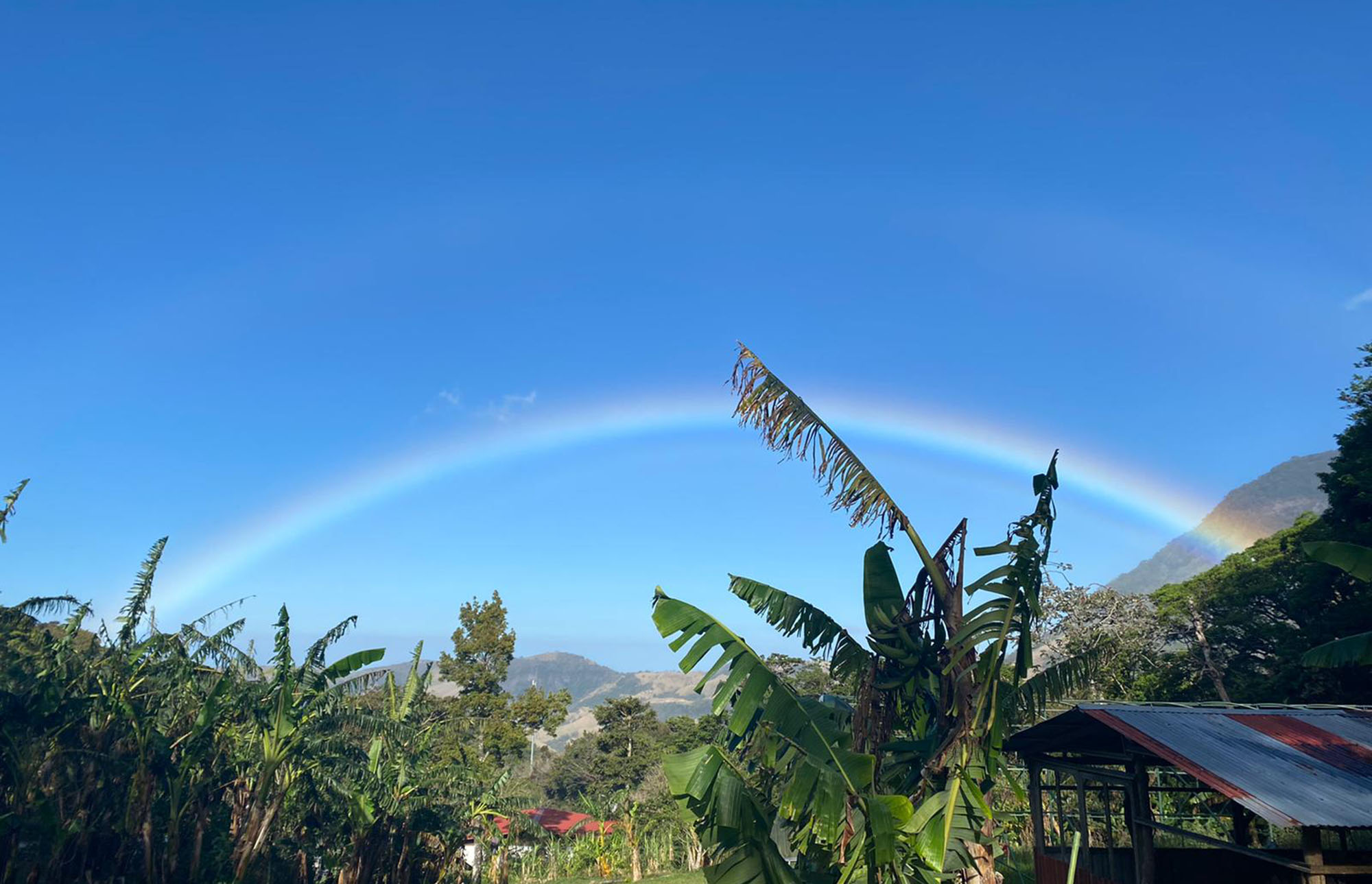 Explore Monteverde, Costa Rica
Monteverde plays host to Costa Rica's treasured Cloud Forest Reserve, where a staggering number of species – including pumas, monkeys, quetzal, and the endangered three-wattled bellbird – are readily on display, proving the perfect location for studies in sustainability, ecology, and conservation.
When you study abroad in Monteverde, you'll experience one of the best places to study abroad for environmental science in a warm and tropical climate. With iconic wildlife, from scarlet macaws and tree frogs to howler monkeys and sloths, Monteverde is home to lush jungles and exotic wildlife, making this the perfect location for students interested in environmental health study abroad programs.
Study Tours & Cultural Excursions in Monteverde
Every CIEE semester program has frequent study tours and cultural excursions uniquely designed to complement the program's academics and enhance students' cultural immersion. In Monteverde, past study tours and excursions have included:
Exploring the lush rainforest of Corcovado National Park
Traveling to Santa Rosa National Park, famous for its rare seasonally-dry forest
Visiting Carara National Park, home of the country's largest population of scarlet macaws
Taking guided tours of organic coffee and pineapple plantations
Visiting Bocas del Toro Islands of Panama
Traveling down the Rio San Juan De Nicaragua to the Indio Maíz Biological Reserve
Hiking near Rincón de la Vieja Volcano
If you're a student looking to enjoy an exciting study abroad program in sustainability, ecology, and environmental science, CIEE's tours and excursions allow you to do just that! These tours and excursions help you learn Spanish in Costa Rica, explore Monteverde's small, international community, and marvel at Monteverde's biodiversity.
About the Center
Located in the beautiful town of San Luis in Costa Rica's Puntarenas Province, the CIEE Monteverde campus is surrounded by lush forests and the Pacific coast. The Center is fully equipped with four classrooms, a student lounge, a library, a student life office, an academic advising office, and complimentary WiFi, computers, and printer access.
CIEE Monteverde boasts one of the most unique Centers in all of CIEE, set on 60 hectares (nearly 150 acres!) of rainforest and farmland. Students can expect plenty of outdoor time and access to many common areas to promote experiential and traditional learning.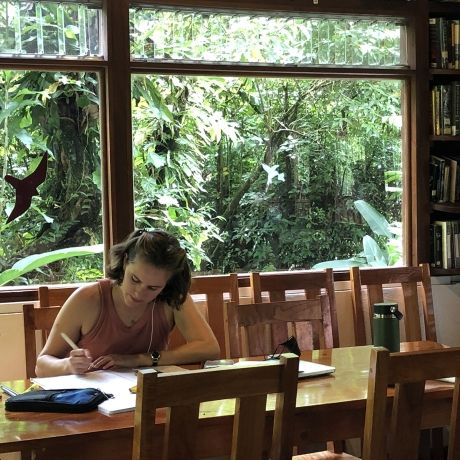 Where Students Study
CIEE Monteverde
CIEE Monteverde is located in San Luis surrounded by lush forests and the Pacific coast.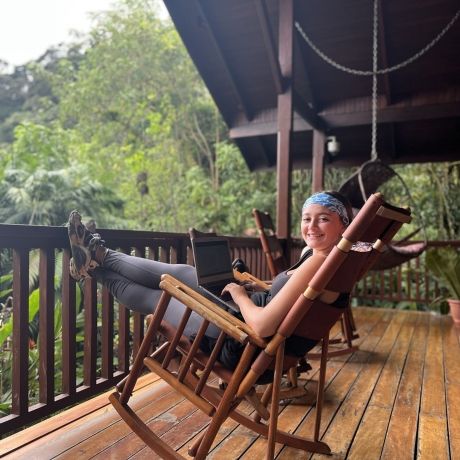 Internships & Volunteering
Depending on their program of study and availability, students may be able to participate in an internship or volunteer. For students looking to intern in Monteverde, they may have the opportunity to intern with a local leader and apply the principles of conservation and sustainability to real-life situations.
For students interested in volunteering in Costa Rica, they may have opportunities to volunteer at local environmental organizations, farms, schools, and more.
Study Abroad Programs in Monteverde
Pocket Guide to Monteverde
Currency 
Costa Rican Colón
Spoken Languages 
Spanish
Available Transportation 
Car, van
Famous Local 
Jonathan Moya – footballer who plays as a forward for Liga Deportiva Alajuelense
Climate 
Warm year-round with temperatures between 63°F and 81°F
Local Attraction 
The Monteverde Cloud Forest Reserve – nearly 9,000 acres of forest featuring hundreds of species of mammals, birds, butterflies, amphibians, reptiles, insects, arachnids, and plants
Did You Know? 
Costa Rica is home to more than 9,000 species of plants
Airport 
Juan Santamaría International Airport (SJO)
Social Norms 
Removing floral or fauna from beaches and tropical areas is both shunned upon and illegal
What to Pack 
Backpack, comfortable shoes, sunscreen, insect repellant, binoculars
Frequently Asked Questions
Known as one of the top destinations for ecotourism, Monteverde, Costa Rica is famous for its lush forests, biodiversity, and impressive Cloud Forest. Nestled in the Puntarenas Province, Monteverde is home to over 100 species of mammals, 160 species of reptiles and amphibians, and over 400 species of birds.
Monteverde is primarily known for its Cloud Forest, but has a variety of other attractions from coffee and eco tours to zip lining and bungee jumping. Monteverde is a great study abroad destination for students looking for an adventurous program centered around environmental science.
Yes! Students can absolutely study abroad for environmental science in Monteverde through one of CIEE's semester, summer, or year-long study abroad programs in Costa Rica. To get started, students should explore CIEE's program offerings, start an application, and connect with their study abroad office.
A Costa Rican reserve, Monteverde's Cloud Forest draws roughly 70,000 visitors each year to Latin America due to it's unique ecosystem and diverse wildlife. This destination presents a low-hanging misty fog that hovers over the forest, providing essential moisture to the wildlife below.
In order to ensure our students feel welcomed, supported, and empowered while studying abroad, CIEE staff completes comprehensive diversity equity and inclusion (DEI) training. Staff provide students with advice, resources, and ongoing support both before and during their study abroad program in Monteverde.
For more detailed information on diversity in Monteverde, visit our Diversity in Monteverde page.
Study Abroad Scholarships & Grants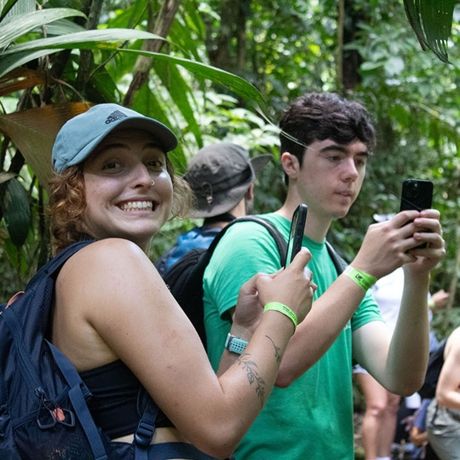 Apply in 1,2,3!
You may be wondering if there are any scholarships to study in Monteverde. CIEE offers scholarships and grants for study abroad programs in Monteverde to students with demonstrated financial need, proven academic merit, and for specific CIEE programs. Students can apply for scholarships through 3 simple steps:
Search for and apply to your dream program
Review all available funding opportunities
Complete the Scholarship & Grants portion of your application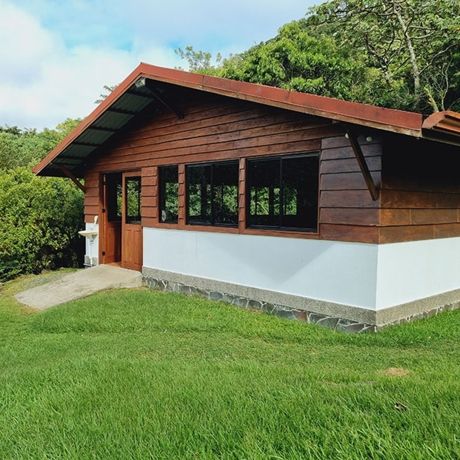 Study Abroad Scholarships
NEED-BASED SCHOLARSHIPS
Based on students' Estimated Family Contribution (EFC) from their Free Application for Federal Student Aid (FAFSA) and enrolled institution. Complete the Scholarships & Grants portion of your program application to be considered for all awards to which you are eligible.
MERIT SCHOLARSHIPS
Based on academic achievement. Complete the Scholarships & Grants portion of your program application, along with an essay, to be considered for all awards to which you are eligible.
OTHER SCHOLARSHIPS
Other scholarship awards are based on program or alumni status.
Monteverde Study Abroad Blog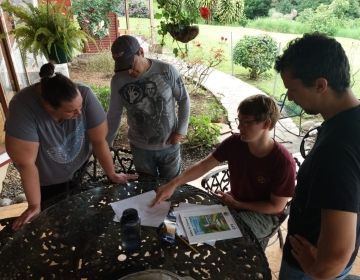 Global Internships are an important part of the work we do at CIEE to help individuals build bridges across culture and contribute positively to the world. Working abroad is the... keep reading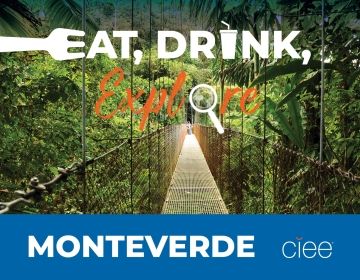 EAT There is absolutely no way to avoid eating casado in Costa Rica. This traditional comida tipica (typical dish) is on every restaurant and home cook's menu because it features... keep reading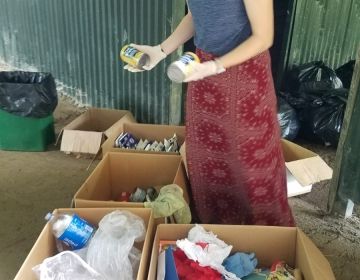 Written by Maya Peske (Cornell College), Internship in Sustainability and the Environment The road from San Luis up to Monteverde is well known by all of the people in the... keep reading
Monteverde Study Abroad Reviews
"I love this program. We travelled a lot and got to see a huge portion of the Pacific coast. It was a really rigorous program that helped me get some courses done for my degree."

Madeline B., SUNY at Fredonia

"It was an amazing experience that I don't think many people at my school know about. It was great for people interested in academics, adventure, community, and nature."

Elizabeth H., Macalester College

"Great experiences for a low cost with wonderful professors."

Elizabeth W., University of Virginia

"CIEE does a great job of the organization of the program activities, as well as the education itself was very good quality."

Bryan M., Tarrant County College District

"It gives you a different perspective which is a critical experience for a human being."

Eloisa Noreen J., Gustavus Adolphus College