Explore Buenos Aires, Argentina
A vibrant port city filled with stately architecture from its European past, Buenos Aires is a wonderful place for students to immerse themselves in a culture that is rich with heritage, community, and passion for life.
When you study abroad in Buenos Aires, you'll experience the life, history, and culture of Argentina in this famous port city. With world-class museums, cafes, architecture, and more, Buenos Aires is a great study abroad destination for students looking to explore Latin America and learn Spanish.
Study Tours & Cultural Excursions in Buenos Aires
Every CIEE semester program has frequent cultural excursions uniquely designed to complement the program's academics and enhance students' cultural immersion. In Buenos Aires, past excursions have included:
Visit an Argentinian cattle ranch, taste a traditional Argentinian asado, and learn about the Gaucho culture
Take folk dancing lessons
Tour free museums, art galleries, and cultural centers, such as Museo de Bellas Artes, Museo de Arte Decorativo, Museo de Arte Moderno, and Centro Cultural Recoleta
Attend festivals, city-sponsored events, live theater performances, and soccer games
If you're a student looking for an authentic study abroad experience in Buenos Aires, CIEE's tours and excursions allow you to do just that! Whether you want to enjoy Argentinian food, practice Spanish, or experience life in this vibrant city, Buenos Aires offers something for everyone.
About the Center
Situated in the heart of Argentina's dynamic capital, CIEE Buenos Aires sits in one of the country's most vibrant and student-populated neighborhoods, Recoleta. This area is characterized by its European architecture and chic cafés, and is well connected to the rest of Buenos Aires via public transportation, with easy access to parks, restaurants, and shops of every variety.  
Insider the Center, students will enjoy five modern classrooms, comfortable lounge areas, an event space, complimentary WiFi, access to four computers and printers, and a student life office where they can receive cultural advice, learn about local events, and discover volunteer opportunities. CIEE Buenos Aires also features a charming exterior space where students can appreciate the outdoors.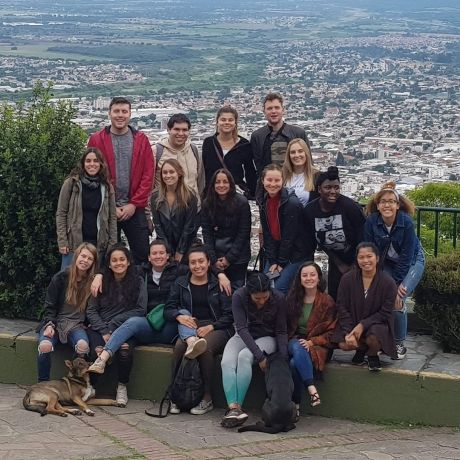 Where Students Study
CIEE Buenos Aires
Our Center is located in the heart of Buenos Aires, is part of the CIEE Open Campus Block Network, and is one of the most vibrant and student-populated neighborhoods of the city.
Universidad Católica Argentina (UCA)
This private Catholic university was founded in 1958 and is among the top five universities in Argentina, according to the 2018 QS World University Rankings. The university is made up of 11 schools, four institutes, and has more than 13,000 students.
Universidad de Buenos Aires (UBA)
Created in 1821, UBA is the largest public university in Argentina, the most highly-ranked university in Latin America, and ranks 75th among the top ranked universities in the world. It counts among its graduates several Nobel Prize winners and former Presidents of Argentina.
Universidad Nacional de las Artes (UNA)
UNA was founded in 1996 when seven prestigious art institutions united to form the National Art University Institute, whose name changed to UNA in 2014. The university has 11 different academic units located throughout Buenos Aires.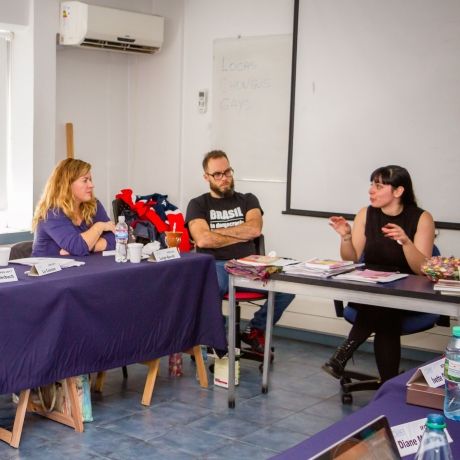 Internships & Volunteering
Depending on their program of study and availability, students may be able to participate in an internship or volunteer. For students looking to intern in Buenos Aires, they may be able to complete a service-learning or research project that requires local fieldwork and independent research.
Students interested in volunteering may explore a variety of organizations that work for human rights, community building, and public health. For example, students may be able to volunteer by teaching English to children of low socio-economic communities.
Study Abroad Programs in Buenos Aires
Pocket Guide to Buenos Aires
Currency 
Argentine Peso
Spoken Languages 
Argentinian Spanish
Available Transportation 
Subway, buses, taxis
Famous Local 
Pope Francis – first pope from the Western Hemisphere and South America, and first from the Jesuit order
Climate 
Warm, humid, wet summers; cold, windy winters; mild spring and fall
Traditions  
The tango – fascinating and popular dance and music that originated in Buenos Aires in the 1880s
Airport 
Ministro Pistarini International Airport (EZE)
Social Norms 
People are very expressive when greeting, using hugs and kisses in addition to hand shaking
What to Pack 
Backpack, comfortable shoes, Spanish dictionary
Frequently Asked Questions
Founded in 1536, Buenos Aires is a good place to study abroad for students looking to explore Argentine culture, take intensive Spanish language courses, and increase their intercultural understanding. Voted "the number-one city to visit" in Latin America, CIEE programs in Buenos Aires allow students to learn, intern, and volunteer in this historical, multicultural metropolis in Argentina.
With pleasant weather year-round, world-class museums, and bustling nightlife, Buenos Aires is a great study abroad destination for adventurous, curious students looking to live in Latin America.
Buenos Aires is famous for its musical scene, rich European heritage, traditional neighborhoods, exciting nightlife, and so much more. Find out for yourself by starting a program application today!
From award-winning restaurants, unique neighborhoods that blend European and South American styles, and rich cultural heritage, Buenos Aires has much to explore. With a population close to 13 million, over 300 plays performed every weekend, and 734 bookstores, there are many activities in beautiful Buenos Aires for students to do.
In order to ensure our students feel welcomed, supported, and empowered while studying abroad, CIEE staff completes comprehensive diversity equity and inclusion (DEI) training. Staff provide students with advice, resources, and ongoing support both before and during their study abroad program in Buenos Aires.
For more detailed information on diversity in Buenos Aires, visit our Diversity in Buenos Aires page.
Study Abroad Scholarships & Grants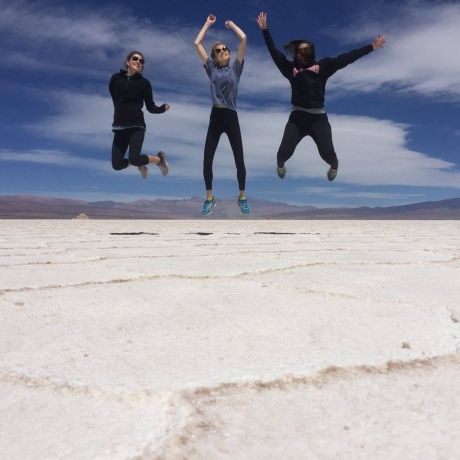 Apply in 1,2,3!
You may be wondering if there are any scholarships to study in Buenos Aires. CIEE offers scholarships and grants for study abroad programs in Buenos Aires to students with demonstrated financial need, proven academic merit, and for specific CIEE programs. Students can apply for scholarships through 3 simple steps:
Search for and apply to your dream program
Review all available funding opportunities
Complete the Scholarship & Grants portion of your application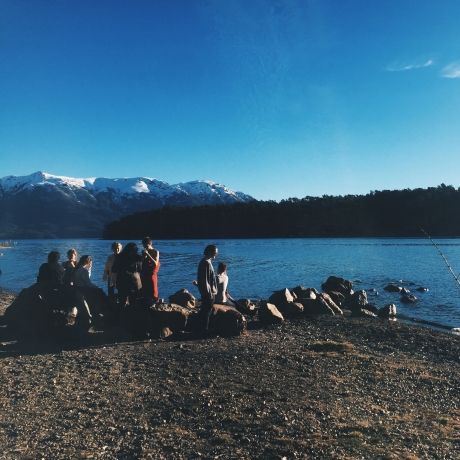 Study Abroad Scholarships
NEED-BASED SCHOLARSHIPS
Based on students' Estimated Family Contribution (EFC) from their Free Application for Federal Student Aid (FAFSA) and enrolled institution. Complete the Scholarships & Grants portion of your program application to be considered for all awards to which you are eligible.
MERIT SCHOLARSHIPS
Based on academic achievement. Complete the Scholarships & Grants portion of your program application, along with an essay, to be considered for all awards to which you are eligible.
OTHER SCHOLARSHIPS
Other scholarship awards are based on program or alumni status.
Buenos Aires Study Abroad Blog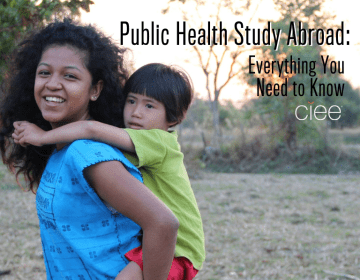 If you're majoring in public health , or if the subject is related to your studies in some way, save this post. You can even bookmark this piece if you're... keep reading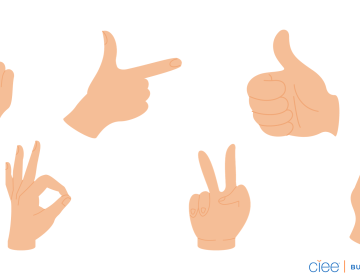 A large part of the Argentine population are descendants of Italian immigrants, who came to this country during the late 1800s and early 1900s. You can see the Italian influences... keep reading
By: Elizabeth Huber Hi friends! Today, I want to write about the different types of housing options that I experienced in my time abroad and give you some on insight... keep reading
Buenos Aires Study Abroad Reviews
"It is well organized. The staff was very helpful before my trip to make sure I was ready to go."

Andy C., Utah State University

"This experience treats you like an adult, and therefore you have certain responsibilities, but also a great deal of freedom and a wonderful balance of the two."

Connor C., University of Massachusetts Boston

"I have had the most amazing experience and I love that we get to go to different countries. The staff is perfect and I don't have any complaints."

Becca K., University of Colorado-Boulder

"I would recommend CIEE because the classes are very interesting and some even help with the culture shock that you experience. The staff is so helpful and meeting new people from different parts of the United States and the world is awesome."

Lyric J., Trinity University

"It was a wonderful experience to get to know a new world with a different view."

Alexis G., California State University - Fresno