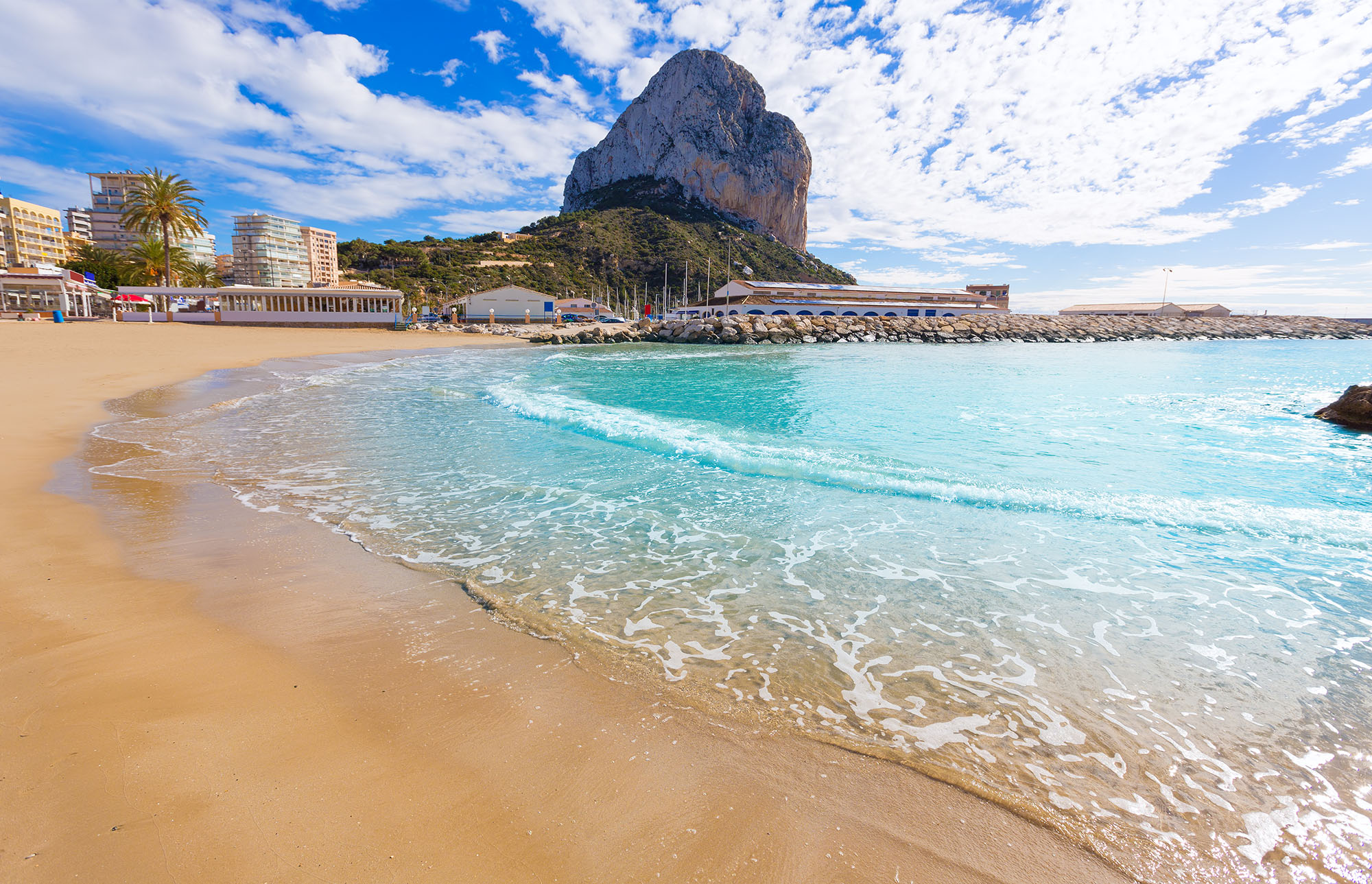 Explore Alicante, Spain
When you study abroad in Alicante, you'll be in one of Spain's booming port cities known for its beaches, award-winning museums, and cultural heritage that dates back thousands of years. With a large student population, Alicante is a great study abroad destination in Spain for students looking to explore a new culture and study Spanish abroad.  
Nestled on the dazzling Mediterranean Sea, Alicante is rich in Spanish flavor, with a Gothic castle, colorful old quarter, and its palm-lined promenade, Explanada de Espana, which is paved with 6.6 million tricolored tiles and is the designated gathering place for locals.
Study Tours & Cultural Excursions
Every CIEE semester program has frequent cultural excursions and a multi-day study tour uniquely designed to complement the program's academics and enhance students' cultural immersion. In Alicante, past study tours and excursions have included:
Visits to the Algar Waterfalls, Canelobre Caves, and Guadalest Castle 
Trips to the Valencian Autonomous Community, Granada, Madrid, or Valencia 
Camino de Santiago pilgrimage 
Guided tours of Santa Bárbara Castle and the Archaeological Museum of Alicante 
If you're a student looking for an authentic study abroad experience in Alicante, our cultural excursions and tours allow you to do just that! Whether you want to immerse yourself in the local culture, practice your Spanish, or visit famous sites, studying abroad in Alicante offers something for everyone.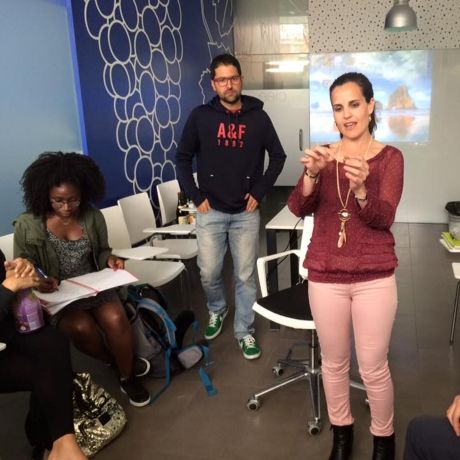 Where Students Study
CIEE Alicante
Conveniently located on the main campus of the University of Alicante (Universidad de Alicante in San Vincente), CIEE Alicante is situated in the northwestern region of the city, roughly 20 minutes from top sites like the Santa Barbara Castle and Parc de l'Ereta.
Universidad de Alicante (Coming in 2024)
Established in 1979, the main campus is located in San Vicente del Raspeig/Sant Vicent del Raspeig, bordering the city of Alicante to the north. The University of Alicante welcomes students from diverse backgrounds, experiences and cultures in a campus considered one of the best in Europe.
Alicante Study Abroad Programs
Currency 
Euro
Spoken Languages 
Spanish
Available Transportation 
Bus, tram, taxi, and car
Famous Local 
Carlos Arniches – respected playwright whose work dominated Spanish comic theatre in the early 20th century
Climate 
Hot, muggy, clear summers with an average temperature of 82°F; cool, windy, and partly cloudy winters with an average temperature of 50°F
Local Attraction 
Santa Bárbara Castle – a 9th-century hilltop Muslim castle with a historic museum
Airport 
Alicante–Elche Miguel Hernández Airport (ALC)
Social Norms 
Always say hello and goodbye when entering any shop or establishment
What to Pack 
Breathable footwear, bug repellent, and sunscreen
Frequently Asked Questions
Known for its sprawling beaches, booming restaurant scene, lively nightlife, and 7,000-year history, Alicante study abroad should be on every student's list! This historic Mediterranean port city offers students the chance to build upon their Spanish language skills while living abroad in one of Spain's less touristy cities.
Read More: The Ultimate Guide to Studying Abroad in Alicante
Alicante is a very safe city to live, with one of the lowest crime rates in all of Spain. As with any study abroad destination, we recommend that students keep their belongings secure, stay aware of their surroundings, and travel in groups when possible.
Known for its rich history, interesting museums, perfect beaches, excellent food, and vibrant culture, Alicante is a popular destination among tourists and students alike. This seaside gem is widely considered one of Spain's most beautiful cities with no shortage of things to do, see, and study. Discover why Alicante is so popular for yourself!
Alicante and Barcelona are both coastal cities brimming with rich history, vibrant culture, world-class landmarks, interesting museums, delicious food, and authentic charm, so choosing between the two can be quite challenging. If you're struggling to figure out which city to study abroad in, consider these two factors: population size and financial investment.  
 
In terms of greater city limits, Alicante is (perhaps surprisingly) twice the size of Barcelona but boasts a lowly population of 300,000 (compared to Barcelona's 1.4 million!). Given that Barcelona is Spain's second-most populous city, its streets are often crowded and dense. For those who don't mind the crowds, Barcelona is a great choice! For those who do, Alicante is likely a better fit. 
 
As for financial investment, it should be noted Barcelona is more expensive than Alicante. This is true when it comes to food, shopping, and more. If you're looking for a budget-friendly option, Alicante is a better choice. However, Barcelona is still reasonably affordable for most international students.  
Study Abroad Scholarships & Grants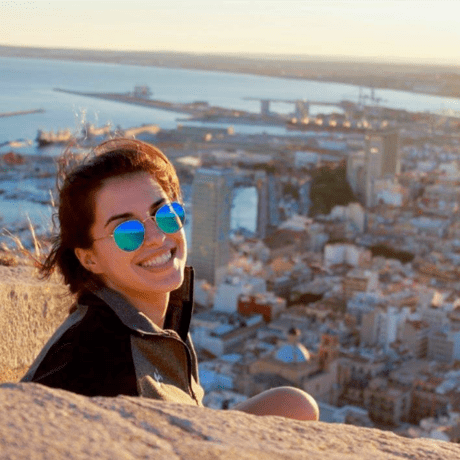 Apply in 1,2,3!
You may be wondering if there are any scholarships to study in Alicante. CIEE offers scholarships and grants for study abroad programs in Alicante to students with demonstrated financial need, proven academic merit, and for specific CIEE programs. Students can apply for scholarships through 3 simple steps:
Search for and apply to your dream program
Review all available funding opportunities
Complete the Scholarship & Grants portion of your application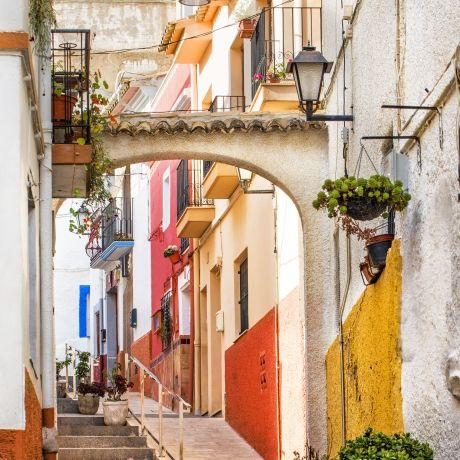 Study Abroad Scholarships
NEED-BASED SCHOLARSHIPS
Based on students' Estimated Family Contribution (EFC) from their Free Application for Federal Student Aid (FAFSA) and enrolled institution. Complete the Scholarships & Grants portion of your program application to be considered for all awards to which you are eligible.
MERIT SCHOLARSHIPS
Based on academic achievement. Complete the Scholarships & Grants portion of your program application, along with an essay, to be considered for all awards to which you are eligible.
OTHER SCHOLARSHIPS
Other scholarship awards are based on program or alumni status.
Alicante Study Abroad Blog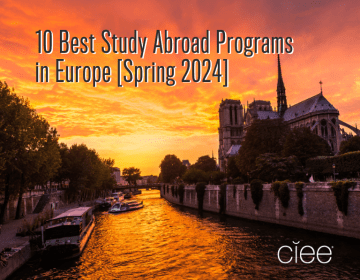 If you're itching for a European adventure , then check out 10 of our new and exciting spring study abroad programs coming in 2024 that will take place across several... keep reading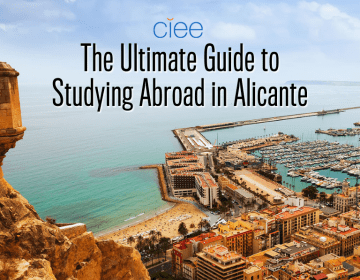 Alicante is the Spanish city you never knew you needed to see. But you so do . And you can get there with CIEE! In this guide to study ing... keep reading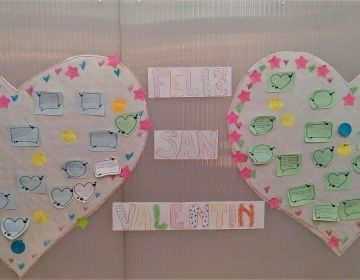 Last week, we wanted our students to get to know this party more in depth, so all the teachers at the centre wanted to participate in the activity and organized... keep reading
Alicante Study Abroad Reviews
"The staff and people there are amazing"

Alexis B., Meredith College

"CIEE has the complete study abroad experience - between the host family, the level of classes, and the activities planned outside of class.

Rob M., CIEE Language + Culture in Alicante, Spain