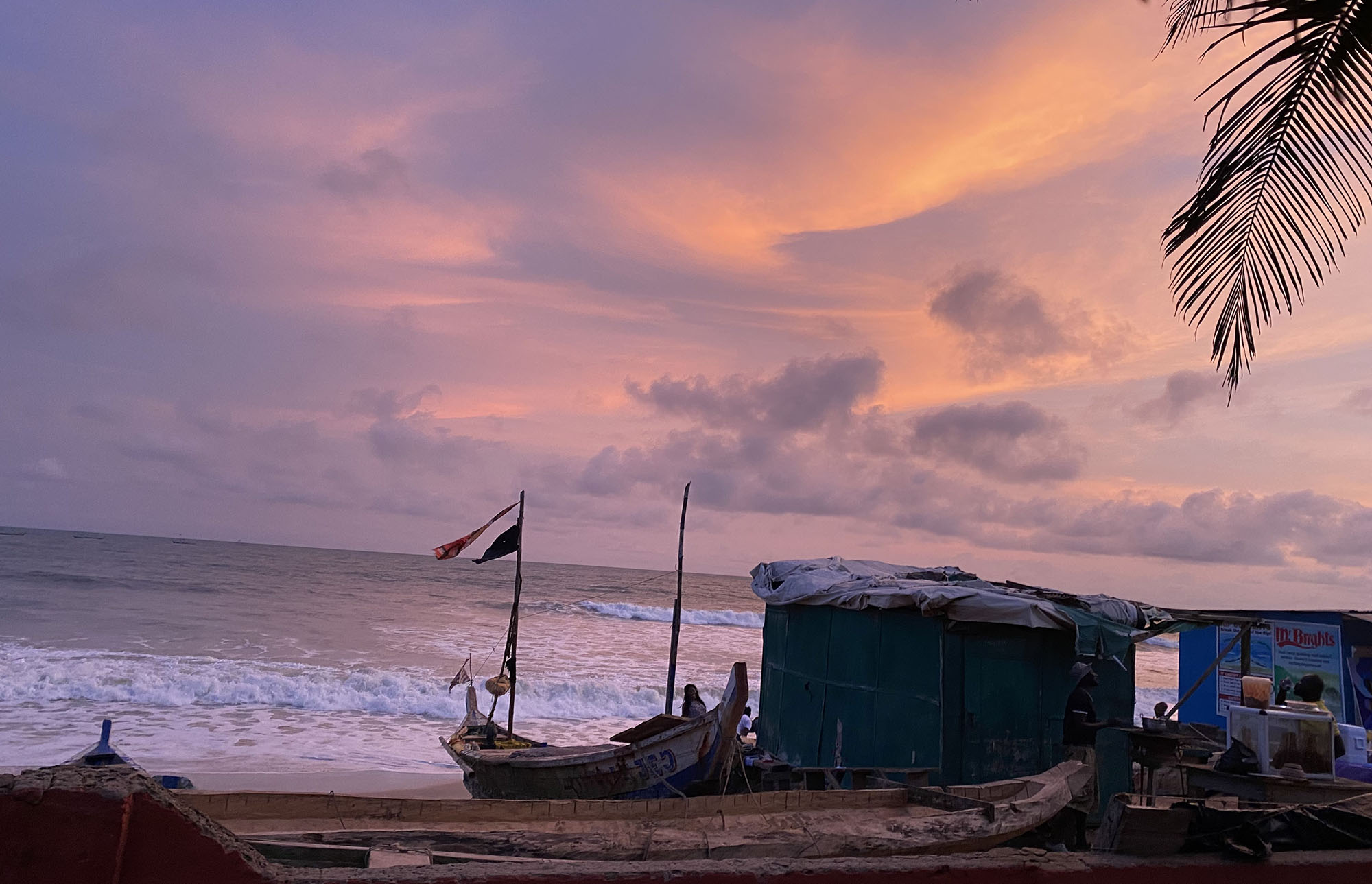 Explore Legon, Ghana
Just three degrees north of the equator, Legon draws students and locals alike to its rainforests, wildlife parks, pristine beaches, and vibrant restaurants. The university campus makes up a good portion of this quiet suburb with Ghana's vibrant capital, Accra, less than 10 miles away.
When you study abroad in Legon, you'll immerse yourself in Ghanaian life and experience the vibrant heritage and culture of this fascinating city. Studying abroad in Legon allows students to explore everyday life in Ghana, from the lively University of Ghana campus and authentic restaurants to pristine beaches and wildlife parks.
Study Tours & Cultural Excursions in Legon
Every CIEE semester program has frequent cultural excursions and a multi-day study tour uniquely designed to complement the program's academics and enhance students' cultural immersion. In Legon, past study tours and excursions have included:
Trips to Cape Coast and Elmina to see slave castles and the starting point of the transatlantic journey
Visits to the Ashanti region to explore the traditional chieftaincy institution, history, and culture
Weaving classes to learn how to make traditional baskets 
Tours of local highlights, like the Aburi Botanical Gardens, Tetteh Quarshie Cocoa Farm, Boti Falls, and Kwame Nkrumah Mausoleum
Cooking classes for traditional Ghanaian meals like Jollof and Kelewele
If you're a student looking to explore a quiet suburban town just over 7 miles from Ghana's capital, CIEE's tours and excursions in Legon allow you to do just that! Whether you want to learn the Twi language, eat traditional Ghanaian dishes, or learn about Legon's equatorial region, studying abroad on one of CIEE's Legon programs offers something for everyone.
About the Center
CIEE Legon is located inside the University of Ghana, the country's oldest and largest public university and CIEE's renowned partner institution. The Center features one main classroom and a modest library, and students are encouraged to use the onsite printer, complimentary WiFi, and three onsite desktop computers.
Just 10 miles from Accra – the country's capital – CIEE Legon is near stunning botanical gardens, affordable markets, popular restaurants, and the city's top landmarks. There are also several universities in the area, giving CIEE students the perfect opportunity to socialize with local Ghanaian students.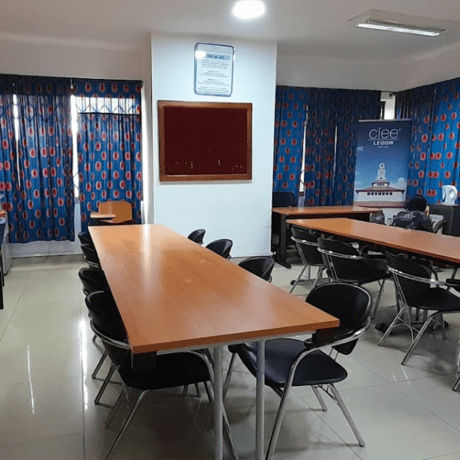 Where Students Study
CIEE Legon
CIEE Legon is located within the University of Ghana and sits just 10 miles from the capital city of Accra. 
University of Ghana
University of Ghana, Legon campus, is the oldest and largest university in the country, welcoming more than 39,000 students and 1,000 faculty members. One of 13 Ghanaian national public universities, studying abroad at the University of Ghana includes programs from international relations, business, and public health to arts, law, and African studies.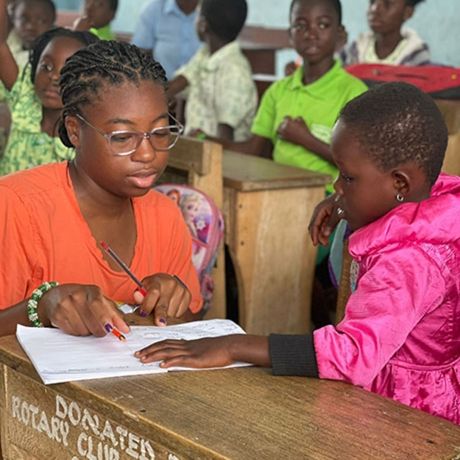 Internships & Volunteering
Depending on their program of study and availability, students may be able to participate in an internship or volunteer in Ghana. Students looking to intern in Legon can gain real-world experience and academic credit by shadowing doctors and nurses at the West Africa AIDS Foundation and International Health Care Center, teaching at the Future Leaders Underprivileged Care Center, and more.
Students interested in volunteering in Legon can get involved with local Ghanaians through service work or by volunteering at a hospital or rural health clinic, government think-tank, NGO, day-care center, or similar organization.
Study Abroad Programs in Legon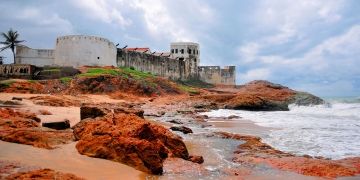 Spend your winter break studying abroad in one of West Africa's most extraordinary destinations.
Program Interests
Life by the Sea
Small City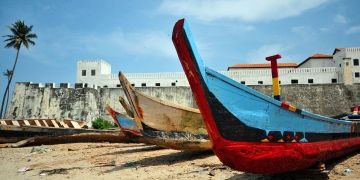 Earn credits studying culture and reproductive health in the extraordinary West African city of Legon.
Program Interests
Life by the Sea
Small City
Volunteering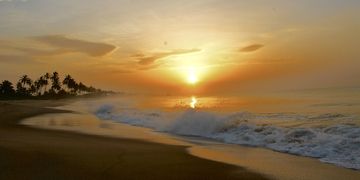 Study Program

Part-Time Internship
Ghana has a rich cultural heritage and fascinating history of politics
Program Interests
Host Institution
Life by the Sea
Small City
Currency 
Ghanaian Cedi
Spoken Languages 
Twi, English
Available Transportation 
Minivan (trotro), taxi, Uber, Bolt, Yango
Famous Local 
Kofi Annan - Ghanaian diplomat, former UN Secretary-General awarded the 2001 Nobel Peace Prize
Climate 
Tropical climate year-round
Did You Know? 
Ghana has the largest market in West Africa, called "Kejetia Market" - locals buy crafts, beads, sandals, second-hand clothes, meats, fruits, and vegetables here
Airport 
Kotoka International Airport (ACC)
Social Norms 
Using your left hand to shake, touch, eat food, handle money is considered rude and unsanitary
What to Pack 
Backpack, comfortable shoes, sunscreen, insect repellent, water bottle, sunglasses
Frequently Asked Questions
Located just three degrees north of the equator, Legon, Ghana, is a good place to study abroad for students looking to learn about Ghahaian language, culture, art, and more. With the University of Ghana serving as a main focus of the town, students will experience a lively college-town atmosphere with much to explore, from abundant wildlife and parks to authentic restaurants and shops. 
Life in Legon, Ghana, is known for a much slower, more relaxed lifestyle with warm and hospitable people. Living in Ghana as a student is a one-of-a-kind experience very different from Western life that's sure to leave a positive impression on students.
In one of the safest countries in Western Africa, Legon is a safe study abroad destination for students. As with any city, we recommend that students stay aware of their surroundings, keep their belongings safe, and travel in groups when possible.
In order to ensure our students feel welcomed, supported, and empowered while studying abroad, CIEE staff completes comprehensive diversity equity and inclusion (DEI) training. Staff provide students with advice, resources, and ongoing support both before and during their study abroad program in Legon.
For more detailed information on diversity in Legon, visit our Diversity in Legon page.
Study Abroad Scholarships & Grants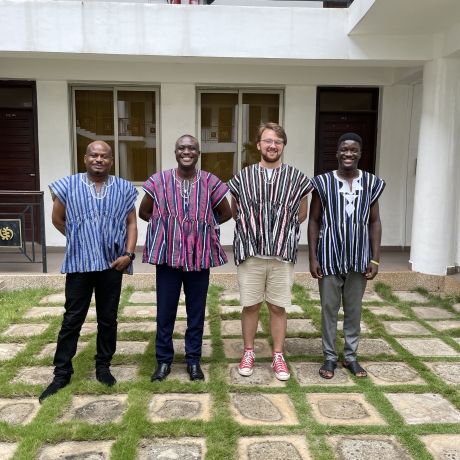 Apply in 1,2,3!
You may be wondering if there are any scholarships to study in Legon. CIEE offers scholarships and grants for study abroad programs in Legon to students with demonstrated financial need, proven academic merit, and for specific CIEE programs. Students can apply for scholarships through 3 simple steps:
Search for and apply to your dream program
Review all available funding opportunities
Complete the Scholarship & Grants portion of your application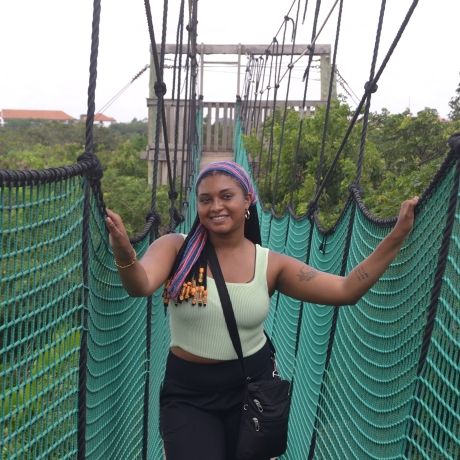 Study Abroad Sholarships
NEED-BASED SCHOLARSHIPS
Based on students' Estimated Family Contribution (EFC) from their Free Application for Federal Student Aid (FAFSA) and enrolled institution. Complete the Scholarships & Grants portion of your program application to be considered for all awards to which you are eligible.
MERIT SCHOLARSHIPS
Based on academic achievement. Complete the Scholarships & Grants portion of your program application, along with an essay, to be considered for all awards to which you are eligible.
OTHER SCHOLARSHIPS
Other scholarship awards are based on program or alumni status.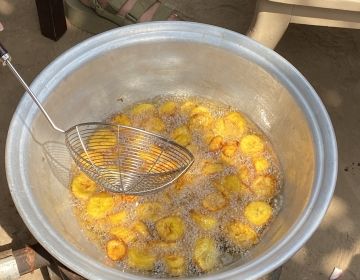 When people asked what I was most excited about when preparing for my semester abroad I replied with "dance, music, and food!" In regards to food specifically, I was looking... keep reading
Who let me book a solo flight to Ghana?! This is what I thought in the days leading up to my departure. I viewed the trip ahead with much anticipation... keep reading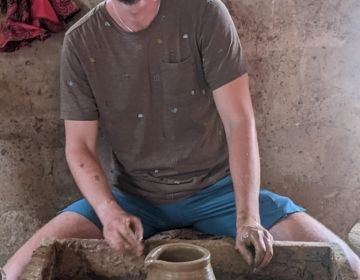 Vume is a small town in the Volta Region of Ghana , which is known for the art of clay pottery. When the craft was introduced, the people of Vume... keep reading
Legon Study Abroad Reviews
"CIEE Legon has been a wonderful program full of fun weekend trips and extracurricular activities. They did a great job of coordinating events geared toward learning more about the culture and people."

Ogechukwu I., Davidson College

"This has genuinely been one of the best experiences I have ever had in my life, and I believe that everyone should jump at an opportunity to study abroad, especially CIEE Legon."

Rachel K., Indiana University-Bloomington