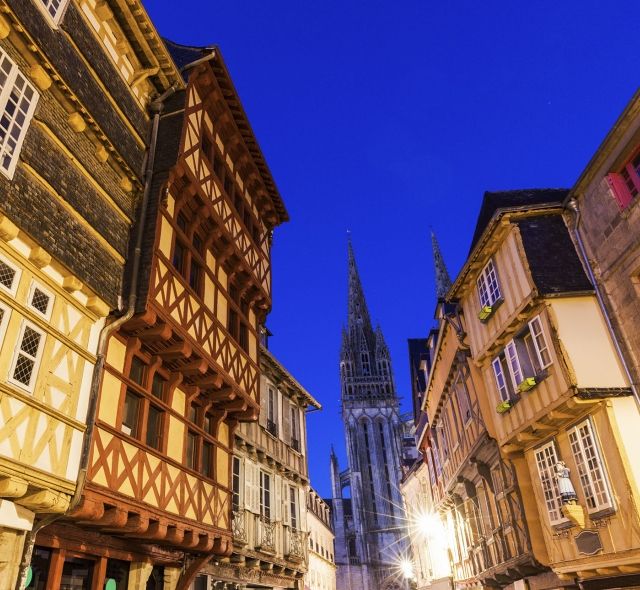 Summer Intensive French Language
Credit
10 semester hours
15 quarter hours
Eligibility
Overview
Live with a French family
and share daily meals with them.
Take language classes
that are perfect for your level.
Volunteer
to help the local community.
Experience
Your Destination
The capital of Brittany is a perfect blend of city and small-town life. Located just an hour and a half west of Paris by train and an hour from the sea, Rennes is known for its technology and dynamic economy. The city is consistently rated as one of the best places to live in France and provides study abroad students the opportunity to learn the distinct Celtic traditions particular to this region of France. The half-timbered medieval houses in the historic center contribute to the city's aesthetic charms and contrast with more recent and modern urban architecture. Rennes' 60,000-strong student population gives the city a young and vibrant feel, with a rich variety of cultural events. Despite its small size, Rennes has everything a big city would offer and MORE: arts, food, sports, festivals, concerts, shopping, urban life, country life, and nature. There is always something going on in Rennes! What students like about Rennes is its human scale: the city is not too big, not too small, safe, and accessible thanks to its excellent bus metro transport system. After a couple of days in Rennes, students can navigate the city very easily, and within just a few weeks develop new routines and seek their soon-to-be favorite crêperies, bakeries, cafés, and boutiques! The city is well connected thanks to its conveniently located small international airport with destinations to Amsterdam, Barcelona, Berlin, Lisbon, London, Prague, Rome, and a European train station. 

CIEE wants all our students to feel welcomed, supported, and empowered to succeed while studying abroad. Local CIEE staff have provided details about conditions and cultural attitudes that students with specific identities might encounter in Rennes.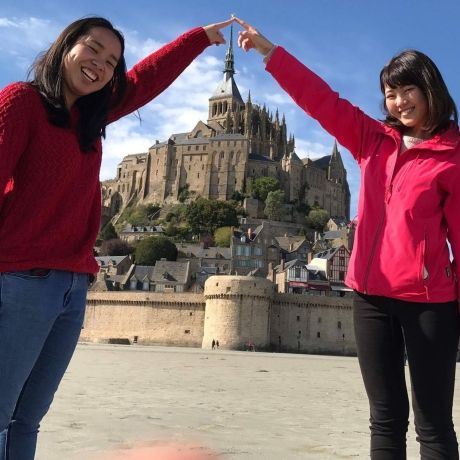 Featured Excursion
Mont Saint-Michel, a UNESCO World Heritage site allows students to explore the abbey and the citadel, walk in the pilgrims' footsteps through the sands and rivers of the bay, learn how to avoid quicksand, and explore a unique ecosystem and landscape constantly renewed by the tides and the winds.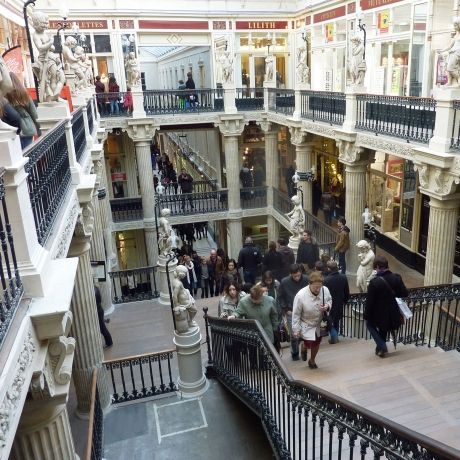 Other Excursions & Activities
Indulge in delectable crêpes and other regional specialties and become familiar with Rennes by involving your senses: observation, taste, smell, and hearing. 
Embark on a journey through time as you explore Medieval walled cities such as Fougères, Dinan, or Vannes. 
Get away to Nantes and discover the Galerie des Machines, a bestiary of machines inspired by the imaginary world of the writer Jules Verne. 
Explore the walled city of Saint-Malo, admire the view from its ramparts, and enjoy one of the most beautiful beaches in France!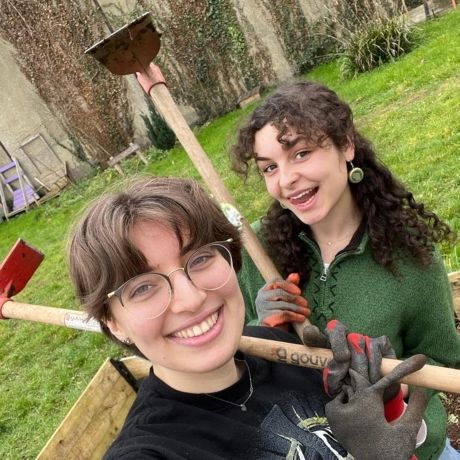 Projects
Peer-to-peer tutoring. Volunteer at the Franco-American Institute in Rennes – the last remaining bi-national institute in France – and brush up on your language skills by chatting with French conversation partners   
Volunteering. Give back to the host community by helping French children with their English. Students can also go green as they work on the rehabilitation of shared community gardens or help at the Human Kit Fab Lab and advocate for "handicap empowerment".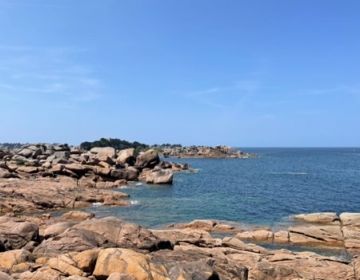 When I first arrived in Rennes, I didn't necessarily have any specific plans to travel within the country. I'd assumed that something would eventually come up, and I'd get the... keep reading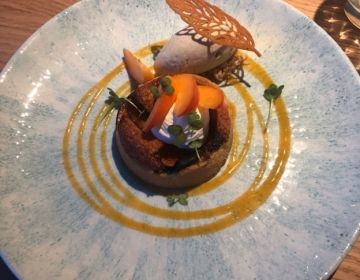 Coucou! I'm Tomi, a rising sophomore at the Claremont Colleges in Los Angeles, California. I'm originally from Seattle, Washington, like many of the other students at my school. We all... keep reading
The blissfully ignorant (by "the ignorant", I am of course referring to all who took Spanish in high school) often describe French as the language one learns when one wants... keep reading
Housing
All housing is within a 15- to 40-minute commute to CIEE.
 
Homestays: Live with a French family, in Rennes or a close suburb, and immerse yourself in the language and culture. Students have their own rooms.
 
Studio apartments: Students can live in a studio apartment in a residence, with or without another CIEE students, equipped with private kitchenette and bathroom.
 
Housing is tight in Rennes. If we can't accommodate your first housing choice, we'll let you know before you arrive. 
Homestays: Students typically have weekday breakfasts and dinners, and all weekend meals (included in the program fee) with their host family. On weekdays, students are responsible for their lunch, which may be purchased at local cafés, boulangeries, crêperies, or mini-markets downtown Rennes.
 
Studio apartments: Students living in a studio apartment are responsible for budgeting and preparing their own meals. Food can be purchased at a nearby supermarket, bakery, or outdoors market.
Academics
The CIEE Summer Intensive French Language program in Rennes is geared toward students with intermediate- to advanced-level French skills who want to make significant gains in French language in a short period of time. Students take three French language courses, focused on language, oral communication, and reading and writing. All CIEE courses are taught by professors who specialize in second-language teaching methodology at a private institute conveniently located in the city's historic center. In-class work is augmented with co-curricular visits to the city's rich variety of cultural institutions and organizations relevant to the course offering.
Before the start of the program, students must have completed three semesters of college-level French or equivalent and must take an online preliminary language placement test.
Students agree to speak only French during the program to encourage language and cultural acquisition. 
Courses
Note: This course listing is for informational purposes only and does not constitute a contract between CIEE and any applicant, student, institution, or other party. The courses, as described, may be subject to change as a result of ongoing curricular revisions, assignment of lecturers and teaching staff, and program development. Courses may be canceled due to insufficient enrollment.
"(GI)" denotes courses that originated at CIEE's Global Institutes and that are offered at multiple CIEE sites.
Scholarships
Scholarships & Grants
CIEE offers scholarships and grants annually to help students like you make your study abroad dream a reality.
Students who apply to this program are eligible for the following scholarships and grants:
Ping Scholarships for Academic Excellence
Global Access Initiative (GAIN) Grants
CIEE Gilman Go Global Grant
MSI Grant
CIEE Stem Scholarship
To be considered, submit the CIEE Scholarships & Grants application within your CIEE program application.
Dates & Fees
You get more for every dollar when you study abroad with CIEE, because our high-quality programs include everything from excursions to insurance. There are no hidden charges, and no disappointing surprises when you arrive.
Program

Application Due

Start Date

End Date

Fees & Housing

Program

Summer 2024

8 weeks
Start Date

End Date

Fees & Housing $8,850
To help you budget, keep in mind that students are responsible for the cost of international airfare, local transportation, books and supplies, visas, and personal expenses. In addition, your college or university may charge additional fees for study abroad, or may require you to receive a transcript via CIEE's School of Record, which carries an additional fee of $500.
Program Fees
CIEE offers the most student support of any provider in its program fee, including an airport greeting, full-time leadership and support, orientation, cultural activities, local excursions, pre-departure advising, and CIEE iNext travel protection with benefits.
Participation Confirmation = $300*
Educational Costs = $6,803**
Housing = $1,550
Insurance = $197
Total Fees = $8,850
Estimated Costs
Students are responsible and manage costs related to travel, meals, books, and personal expenses. Below are estimates for consideration.
Meals not included in program fee = $400†
International Airfare = $1,200
Local Transportation = $77
Books & Supplies = $30
Personal expenses = $175
Other = $55
Total Costs = $1,937
Financial Aid
CIEE offers the most grants and scholarships of any study abroad organization, including $8 million/year in travel grants, merit-based scholarships, institutional and MSI grants, and Gilman Go Global Grants.
*non-refundable
**direct cost of education charged uniformly to all students
†For students in homestays, families provide 2 meals a day and more on weekends. For students in apartments, you should budget approx. $280 per month for groceries if you plan on making your own meals, and more if you plan on eating out regularly.
Pre-departure Advising
Advising before you depart to set goals and answer questions
Optional on-site airport meet-and-greet
Orientation
Introduction to your program plus practical information about living in your host city
On-site Staff
Full-time program leadership and support in your city
Cultural and/or Co-curricular Activities
Excursions and/or Study Tours
Travel Protection
CIEE iNext travel protection
24/7 emergency on-site support
Staff
Daniel Audaz has been the Director of the CIEE program in Rennes since 2008. He is originally from Marseille and studied at the University of Aix-en-Provence (France) where he obtained his M.A. in Geography and then specialized in FLE/S (Français Langue Etrangère et Seconde).
Get Started Steps
Get Started
Here's what you need to do to take the next steps:
Start an Application
You're one step closer to an amazing study abroad experience!
Connect With Your Campus Study Abroad Office 
Share your plans and confirm you're on track to meet all required steps to go abroad.
Contact an Advisor
Contact Us 
Send us an email if you still have questions or need information about applying to this program.