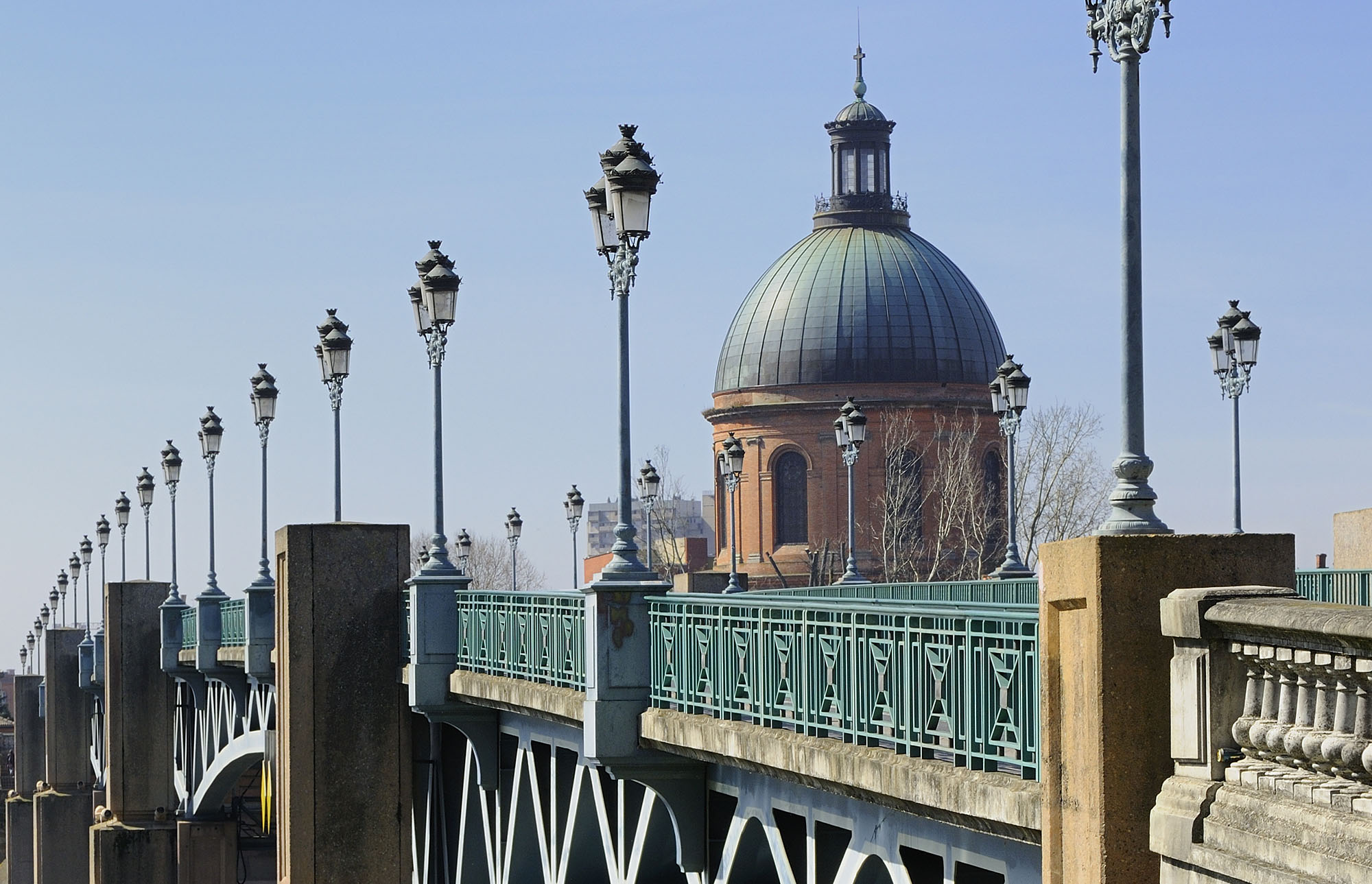 Explore Toulouse, France
The fourth largest city in France is also home to the European aerospace industry and one of the oldest universities on the continent. In Toulouse, France, the charm of the Old Quarter continues to lure students and scientists with its distinctive rose-tinted architecture, coining the nickname La Ville Rose.
When you study abroad in Toulouse, you'll be in the picturesque South of France where you're surrounded by the history, culture, and art that traces back to ancient times. Whether you're looking to study French, intern with a local company, or study at a historic institute, the small-town vibe of Toulouse is sure to win you over.
Study Tours & Cultural Excursions in Toulouse
Every CIEE semester program has frequent cultural excursions and a multi-day study tour uniquely designed to complement the program's academics and enhance students' cultural immersion. In Toulouse, past study tours and excursions have included:
Visits to the medieval city of Carcassonne or the city of Albi
Hikes in the Pyrenees
A trip to an organic farm in the Ariège department
Join in on cheese tastings, cuisine workshops, or watch professional rugby games
Watch a show at the Toulouse Capitole theater
If you're a student looking for an authentic study abroad experience in Toulouse, France, CIEE's tours and excursions allow you to do just that! These tours and excursions give students the opportunity to explore the best places to visit in Toulouse, all while improving their French language skills.
About the Center
Located only minutes from Toulouse's historic district, CIEE Toulouse sits in the middle of the city's vibrant center near all main commercial facilities and cultural sites. The Center features three classrooms, a student lounge, an academic advising office, and complimentary WiFi.
Students will surely enjoy CIEE Toulouse's proximity to Jardin Niel, a divine public garden and green space where visitors can take a stroll and enjoy nature. CIEE students are also encouraged to socialize with French students at CIEE's partner schools, Toulouse Business School and L'institut Catholique de Toulouse, to make local friends while in Toulouse.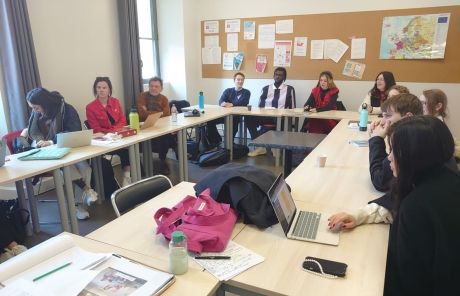 Where Students Study
CIEE Toulouse
CIEE Toulouse is located in the historic district, right in the middle of the vibrant city center close to all the main commercial facilities and cultural sites.
Toulouse Business School (TBS)
Founded in 1903, TBS is one of a select group of business schools that have earned all three international accreditations: EQUIS, AMBA, and AACSB. It's also placed among the top 20 in the Financial Times' ranking of the best master's in management in Europe and was rated number one in the SMBG ranking of the best bachelor's in management and business management.
L'institut Catholique de Toulouse (ICT)
ICT is an academic and research center that continues the legacy of Toulouse's Medieval University, founded in 1229. ICT focuses on individual attention for international students and offers some courses in English and a large variety in French.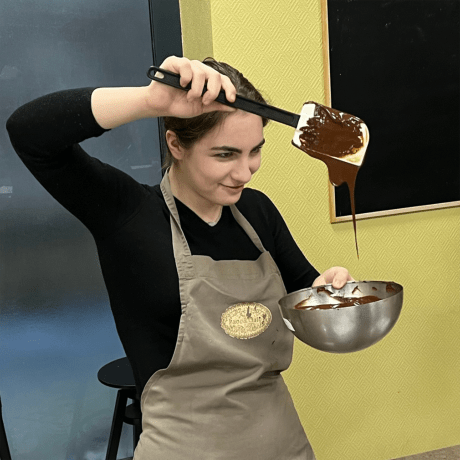 Internships & Volunteering
Depending on their program of study and availability, students may be able to participate in an internship or volunteer. For students looking to intern in Toulouse, they can immerse themselves in the French work environment and build business skills with an internship across a variety of disciplines.
For students interested in volunteering in Toulouse, they may be able to volunteer at a food bank, women's shelter, tutor primary or secondary school children, or work on an organic farm.
Study Abroad Programs in Toulouse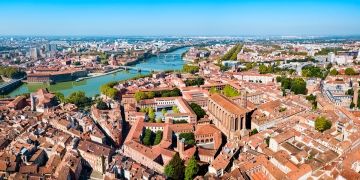 Develop your French language skills in a city recently voted as the best city to study abroad in France.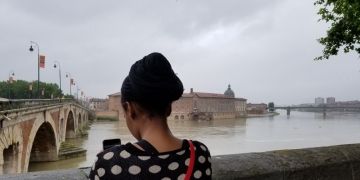 Study Program

Part-Time Internship
Learn about business in a hub for the European aerospace industry.
Program Interests
AACSB-Accredited
Host Institution
Small City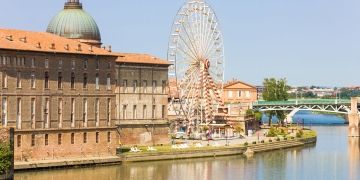 Study Program

Part-Time Internship
Toulouse is a breathtaking city to explore
Program Interests
Host Institution
Small City
Volunteering
Currency 
Euro
Spoken Languages IN Toulouse 
French, English
Available Transportation 
Metro, tram, bus, bicycle
Famous Local 
Jain – French singer-songwriter
Climate 
Warm, sunny summers and relatively mild winters with an average annual temperature of 60°F
Places to Explore 
Basilique Saint-Sernin de Toulouse – 11th-century Romanesque church
Airport 
Toulouse–Blagnac Airport (LFBO/TLS)
Social Norms 
Dinner typically takes place later in the evening in France around 8-11 p.m.
What to Pack 
Comfy shoes, small backpack, raincoat
Frequently Asked Questions
Toulouse is a good city for students to study abroad, with a booming international student population, lively nightlife, and relatively cheap cost of living. With delicious cuisine, close proximity to the ocean and mountains, and welcoming people, Toulouse is a good city for students looking to live in France and study abroad in Europe.
There is much to explore in Toulouse, France, from its historic landmarks like the Basilique Saint-Sernin de Toulouse and medieval cities to beautiful hikes and tours of its pink glowing buildings. Rich in art, history, and culture, Toulouse is also home to several space and aeronautics museums.
Toulouse is regarded as one of the safest cities in France. As with any study abroad program, we recommend that students travel in groups, keep an eye on your belongings, and be aware of your surroundings.
In order to ensure our students feel welcomed, supported, and empowered while studying abroad, CIEE staff completes comprehensive diversity equity and inclusion (DEI) training. Staff provide students with advice, resources, and ongoing support both before and during their study abroad program in Toulouse.
For more detailed information on diversity in Toulouse, visit our Diversity in Toulouse page.
Study Abroad Scholarships & Grants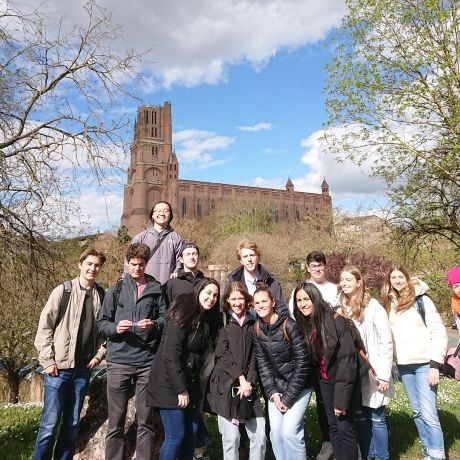 Apply in 1,2,3!
You may be wondering if there are any scholarships to study in Toulouse. CIEE offers scholarships and grants for study abroad programs in Toulouse to students with demonstrated financial need, proven academic merit, and for specific CIEE programs. Students can apply for scholarships through 3 simple steps:
Search for and apply to your dream program
Review all available funding opportunities
Complete the Scholarship & Grants portion of your application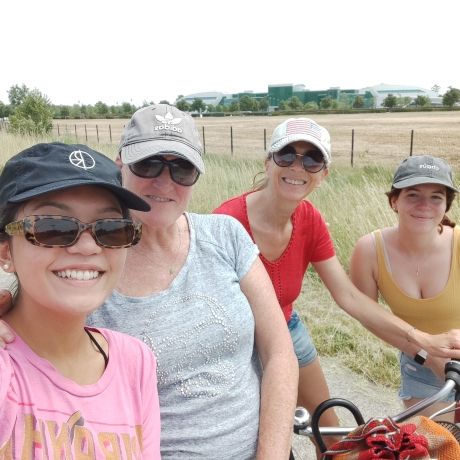 Study Abroad Scholarships
NEED-BASED SCHOLARSHIPS
Based on students' Estimated Family Contribution (EFC) from their Free Application for Federal Student Aid (FAFSA) and enrolled institution. Complete the Scholarships & Grants portion of your program application to be considered for all awards to which you are eligible.
MERIT SCHOLARSHIPS
Based on academic achievement. Complete the Scholarships & Grants portion of your program application, along with an essay, to be considered for all awards to which you are eligible.
OTHER SCHOLARSHIPS
Other scholarship awards are based on program or alumni status.
Toulouse Study Abroad Reviews
"I loved the program. They helped me transition well. I enbjoyed the activities planned."

Yerika D., Babson College
Toulouse Study Abroad Blog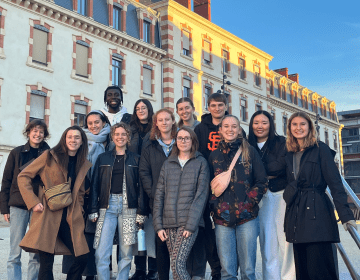 Bonjour tout le monde ! On the 4th of January, we welcomed the SP23 Study Abroad group in Toulouse ! The first few days were dedicated to orientation and it... keep reading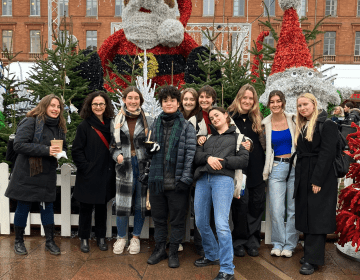 Let's rewind together back to September, when it all began ! The first month was all about exploring the new environment that is Toulouse, through French culture including social, eating... keep reading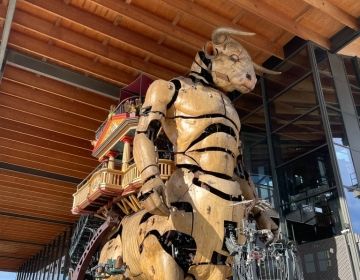 Hey there! My name is Kelsey, and I am a sophomore at Tulane University, but I'm spending this semester in Toulouse , France with CIEE! There are so many exciting... keep reading