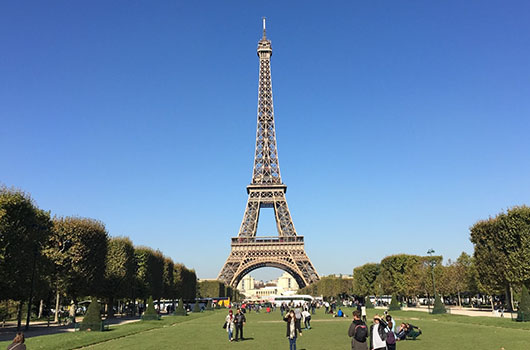 Explore Paris, France
Study abroad in Paris with CIEE and experience what living in Paris as a student is truly like, from visiting world-renowned restaurants and high fashion boutiques to exploring famous museums and Parisian culture. As France's capital city, Paris is a vibrant destination for study abroad students looking to study French, architecture, art history, fashion design, film, and more.
Europe's cultural epicenter never fails to charm with its myriad of art, culture, fashion, gastronomy, and world-famous monuments. Even a simple stroll along the Seine River offers a magical taste of the City of Lights. 
Study Tours & Cultural Excursions in Paris
Every CIEE semester program has frequent cultural excursions uniquely designed to complement the program's academics and enhance students' cultural immersion.
In Paris, past excursions have included:
Breathtaking tours of The Louvre, the most visited art museum in the world
Weekend excursions to Bordeaux to explore the history of the slave trade and the culture of wine, or to the Loire Valley to discover the rich history of this region and visit some of the most famous Renaissance Chateaux
Guided walks of the City of Lights
If you're a student looking to study in Paris, CIEE's study tours and cultural excursions offer a deep dive into the culture and history of Paris. Whether you want to explore Parisian culture through museums, eat at local restaurants, or practice your French, CIEE's cultural excursions in Paris offer something for everyone.
About the Center
Centrally located in Paris' 12th arrondissement, CIEE Paris sits at the foot of subway line #1, making it easily accessible to the rest of France's iconic capital! The Center features one main classroom, a combo student lounge and study space, an onsite academic advising office, and complimentary WiFi and printer access.
Nearby CIEE Paris, students will find various conveniences and amenities, including ample grocery stores, organic supermarkets, cafés, bakeries, and famous landmarks. Around the corner, there's also Coulée Verte René-Dumont, a former railway that is today a three-mile promenade for walking, cycling, and enjoying nature.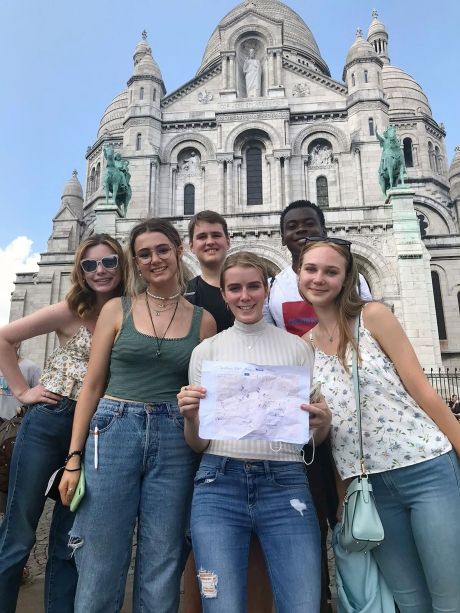 Where Students Study
CIEE Paris
Our Center in Paris is part of the CIEE Open Campus Block Network and houses classrooms, library space, computer areas, and more. CIEE Paris is just minutes away from historical Bastille Square and bustling Faubourg St Antoine. It houses classrooms and a lounge area.
Université Sorbonne Nouvelle (Paris 3)
The Université Sorbonne Nouvelle is a branch of The University of Paris, the second oldest university in Europe, the founder of the first doctorate degree, and the alma mater of many historic intellectuals.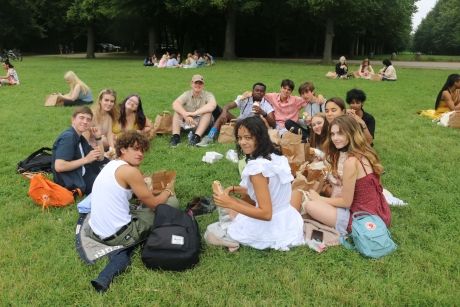 Internships & Volunteering
Depending on their program of study and availability, students may be able to participate in an internship or volunteer. In Paris, volunteer opportunities are available at sports clubs, arts organizations, youth centers, churches, schools, and more. 

Students can also build new skills and intercultural competencies with an internship and become an active member of the Paris professional environment.
Study Abroad Programs in Paris
Currency 
Euro
Spoken Languages 
French, English
Available Transportation 
Metro, feet
Famous Local 
Emma Watson – actress best known for her role as Hermione in the Harry Potter franchise
Climate 
Temperate year-round with warm summers (May to August) and cold, damp winters (November to March); mild spring and fall
Local Attraction 
Fine arts – especially landmarks like The Louvre and Arc de Triomphe
Did You Know? 
There is only one stop sign in the entire city of Paris
Airport 
Charles de Gaulle Airport (CDG)
Social Norms 
Never begin a conversation without a greeting, such as "bonjour"
What to Pack 
Backpack, comfortable shoes, sunscreen, sunglasses
Frequently Asked Questions
Study Abroad Scholarships & Grants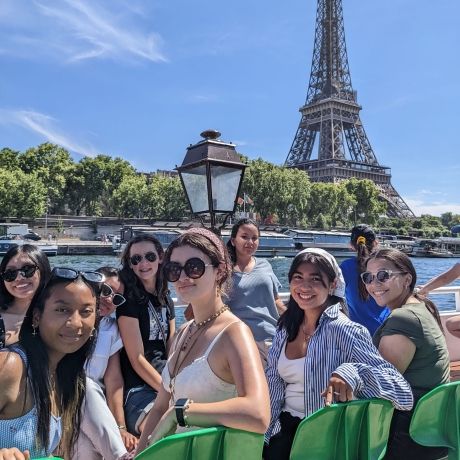 Apply in 1, 2, 3!
You may be wondering if there are any scholarships to study in Paris. CIEE offers scholarships and grants for study abroad programs in Paris to students with demonstrated financial need, proven academic merit, and for specific CIEE programs. Students can apply for scholarships through 3 simple steps:
Search for and apply to your dream program
Review all available funding opportunities
Complete the Scholarship & Grants portion of your application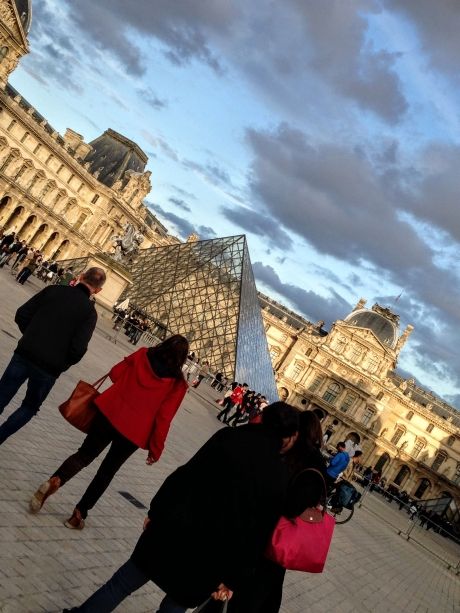 Study Abroad Scholarships
NEED-BASED SCHOLARSHIPS
Based on students' Estimated Family Contribution (EFC) from their Free Application for Federal Student Aid (FAFSA) and enrolled institution. Complete the Scholarships & Grants portion of your program application to be considered for all awards to which you are eligible.
MERIT SCHOLARSHIPS
Based on academic achievement. Complete the Scholarships & Grants portion of your program application, along with an essay, to be considered for all awards to which you are eligible.
OTHER SCHOLARSHIPS
Other scholarship awards are based on program or alumni status.
TALK TO A STUDENT WHO'S LIVED IT...
Reach out to one of our Student Ambassadors to learn what CIEE Study Abroad is really like from alums who've lived it! Address any questions you may have about Paris, from your academic interests and travel planning to housing and cultural differences. 
Paris Study Abroad Experiences
"The program made sure each student got a cultural experience through all of the planned outings! The apartments were very nice and comfortable too! I couldn't have asked for a better time in Paris!!!"

Emily S., Marymount University

"CIEE did an amazing job of giving us all the tools we needed to make the most out of our study abroad experience. We were provided with study trips, lists of activities and authentic restaurants, and opportunities to be physically and mentally active. I have enjoyed my first 6 weeks and am excited for my next block in Paris."

Kayln Miaya-Ree W., Spelman College

"The Open Campus Block allowed me to experience other cultures from all over the world, while allowing me to learn from those cultures as well."

Citlaly A., Portland State University

"It has been a great experience for me. The staff at the CIEE campus in Paris are so great and helpful, especially during the strike."

Mikayla B., University of Oklahoma Norman Campus
Study Abroad in Paris Blog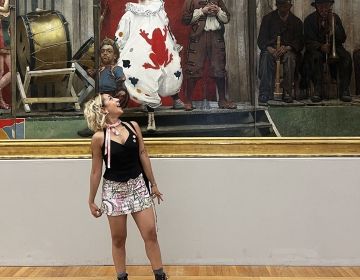 By: Dahlia Saenz How to become an expert art observer while getting the best deals on admission rates and entry times. So you have found yourself studying abroad in the... keep reading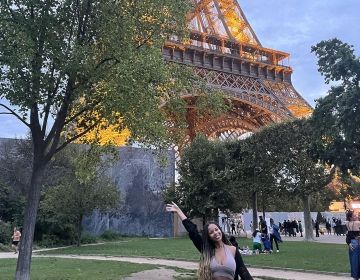 By: Audrey Sparks As I am near the end of my college journey, I can confidently say that studying abroad in Paris , France has been the most enriching and... keep reading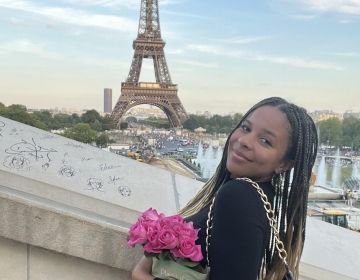 By: Audrey Sparks Studying abroad is often a transformative experience, opening doors to new cultures, perspectives, and personal growth. For me, as a black woman, my journey to Paris went... keep reading