Credit
6 semester hours
9 quarter hours
Eligibility
Overview
Work in one of the largest cities in the Americas
Home to many global corporations and international companies that choose Chile as their regional headquarters, Santiago has become a start-up and entrepreneurship hub of southern hemisphere countries.
Learn from a "smart city"
at the forefront of the most innovative and developed renewable energy initiatives in Latin America.
Live in a modern metropolis
with the second largest railway in South America, Santiago's subway is working to become the first in the world to run mostly on solar energy.
984 FT
see the Andes from Santiago's Tower in the financial district
2 M
daily passengers on Santiago's subway
148
miles of urban cycling paths
Experience
Your Destination
With over 7 million residents, Santiago is the most populated city in Chile, with a rich cultural identity mixed with other Latin American and European cultures. Santiago is considered one of the "smartest" cities in Latin America due to its achievements in sustainable development, leading in renewable energies and innovation investments in the region.  
Santiago, the capital of Chile, is a 40-minute drive away from international ski resorts in the Andes mountains, one hour away from vineyards in Maipo and Central valley, with large parks, natural reserves, and a two-hour drive to the beaches of the central Pacific coast extending to Viña del Mar, Valparaíso, and Algarrobo where surfing and other water sports can be practiced.
Learn more about Santiago and see past internship examples »
CIEE wants all our students to feel welcomed, supported, and empowered to succeed while studying abroad. Local CIEE staff have provided details about conditions and cultural attitudes that students with specific identities might encounter in Santiago.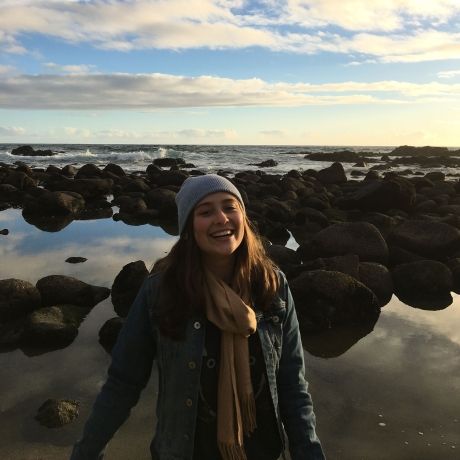 Excursions & Activities
Attend weekly lectures and guided tours of important companies to better understand the works of both entrepreneurs and big international companies from different business areas. 
Experience the beauty of the Andes Mountains with optional trekking activities in Cajón del Maipo and other places within the city. 
Explore the history and the arts of Chile with cultural activities including a tour of the city's landmarks and visits to museums. 
Visit green vineyards and learn about Chile's wine exportation industry and why it is one of the great economic engines of the country.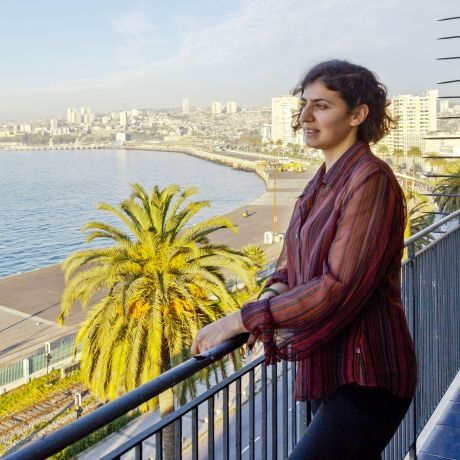 Professional Development
Further develop your multicultural skills, highly valued in today's professional environment, being an international intern in the regional business hub of South America and the most vibrant economy of Latin America in Santiago, Chile..
Prepare yourself and learn outside of classroom and work through site visits to corporations and small companies, participating in industry networking events, and expanding your knowledge through lectures by expert guest speakers.
Participate in workshops that will help you make the most of your internship in a guided environment to reflect on the professional and cultural exposure.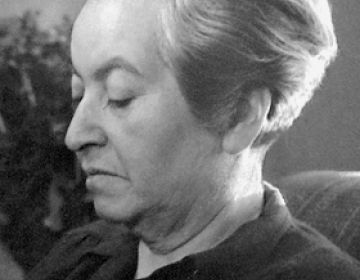 Chile is a land of Poets, we have had trough history important figures that shared the beauties and the struggles of our country through their verses, we will quickly go... keep reading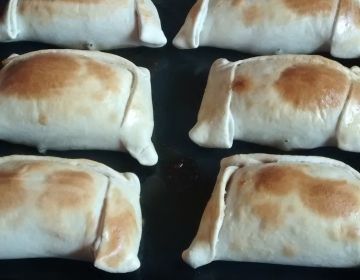 September is a very important month in Chile, not only do we welcome spring during this month in the southern hemisphere, but we also celebrate the independence of Chile on... keep reading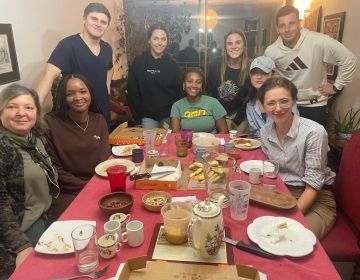 Living with a host family has been a really fundamental part of my experience studying abroad. And I can't say it's all been sunshine and roses, but it's definitely been... keep reading
Housing
Homestays: All students live with CIEE homestay families. Living with a Chilean family is your ticket to integration into life in Santiago de Chile as it provides an excellent opportunity for immersion into the local culture. Although families may be able to communicate in English, they foster communication in Spanish to motivate language learning.  

You may be placed in a host family with or without another CIEE student. You will be provided with a single room, laundry once a week, Wi-Fi, and a copy of the house keys. You will be close to subway stations and public transportation, coffee shops, convenience stores, ATMs — also available in metro stations —  restaurants, and other amenities to support your social life.  
Homestays include two meals per day. Host families and students arrange their own meal schedules. Students are responsible for the remaining meal, either preparing it at home or eating in one of many restaurants and cafés throughout the city. Students who are staying for a full year are responsible for their meals during breaks between semesters. 
Academics
As a global intern in Santiago, you'll be assigned in a non-paying position within a wide range of business aligned with your interests to help you boost your employability and future job performance.  Co-curricular and cultural activities in and around Santiago complement your coursework and will immerse you in the history and culture of the Chilean people.
This eight-week program includes a full-time internship and an integrated online academic course. 
Courses
Note: This course listing is for informational purposes only and does not constitute a contract between CIEE and any applicant, student, institution, or other party. The courses, as described, may be subject to change as a result of ongoing curricular revisions, assignment of lecturers and teaching staff, and program development. Courses may be canceled due to insufficient enrollment.
"(GI)" denotes courses that originated at CIEE's Global Institutes and that are offered at multiple CIEE sites.
Scholarships
Scholarships & Grants
CIEE offers scholarships and grants annually to help students like you make your study abroad dream a reality.
Students who apply to this program are eligible for the following scholarships and grants:
Wollitzer Merit Scholarships in Area or Comparative Studies
Ping Scholarships for Academic Excellence
Global Access Initiative (GAIN) Grants
CIEE Gilman Go Global Grant
MSI Grant
CIEE Stem Scholarship
To be considered, submit the CIEE Scholarships & Grants application within your CIEE program application.
Dates & Fees
You get more for every dollar when you study abroad with CIEE, because our high-quality programs include everything from excursions to insurance. There are no hidden charges, and no disappointing surprises when you arrive.
Program

Application Due

Start Date

End Date

Fees & Housing

Program

Summer 2024

8 weeks
Start Date

End Date

Fees & Housing $7,450
To help you budget, keep in mind that students are responsible for the cost of international airfare, local transportation, books and supplies, visas, and personal expenses. In addition, your college or university may charge additional fees for study abroad, or may require you to receive a transcript via CIEE's School of Record, which carries an additional fee of $500.
Program Fees
CIEE offers the most student support of any provider in its program fee, including an airport greeting, full-time leadership and support, orientation, cultural activities, local excursions, pre-departure advising, and CIEE iNext travel protection with benefits.
Participation Confirmation = $300
Educational Costs = $4,453
Housing = $2,500
Insurance = $197
Total Fees = $7,450
Estimated Costs
Students are responsible and manage costs related to travel, meals, books, and personal expenses. Below are estimates for consideration.
Meals not included in program fee = $448†
International Airfare = $1,300††
Local Transportation = $50
Books & Supplies = $10
Personal expenses = $160
Other = $100
Total Costs = $2,068
Financial Aid
CIEE offers the most grants and scholarships of any study abroad organization, including $8 million/year in travel grants, merit-based scholarships, institutional and MSI grants, and Gilman Go Global Grants.
†For students in homestays, families provide 2 meals (breakfast and dinner). For students in apartments, you should budget approx. $272 per month for groceries if you plan on making your own meals, and more if you plan on eating out regularly.
††Round-trip based on U.S. East Coast departure
Pre-departure Advising
Advising before you depart to set goals and answer questions
Optional on-site airport meet-and-greet
Orientation
Introduction to your program plus practical information about living in your host city
On-site Staff
Full-time program leadership and support in your city
Cultural and/or Co-curricular Activities
Excursions and/or Study Tours
24/7 emergency on-site support
Staff
Interim Regional Director of Operations for Latin America
Alejandra is a passionate and experienced educator in higher education in Chile with more than 10 years in the field of International Education.
Maria Paz holds a degree in English from Universidad de Chile where she had the opportunity to spend a year abroad in the United States, which was a life-changing decision...
Natalia Castro holds a BA in English Language and a Minor in International Business. Natalia has been part of CIEE Santiago and Valparaiso Centers an experienced facilitator of cultural activities...
Get Started Steps
Get Started
Here's what you need to do to take the next steps:
Start an Application
You're one step closer to an amazing study abroad experience!
Connect With Your Campus Study Abroad Office 
Share your plans and confirm you're on track to meet all required steps to go abroad.
Contact an Advisor
Contact Us 
Send us an email if you still have questions or need information about applying to this program.