Credit
6 semester hours
9 quarter hours
Eligibility
Overview
Improve your Chinese
language proficiency and business vocabulary
Expand your network
alongside professionals at Chinese companies, multinationals, or NGOs
Explore the arts scene
with trips to local galleries, museums, concerts, and theater performances
499
miles of tunnel and track in the metro system
170 K
Expatriates living in the city
2 K
foreign companies with operations located in Shanghai's Pudong District
Experience
The Destination
Shanghai is a model city and leading driver of China's trade and economic development. Today, with a population of 24 million, Shanghai is home to the world's largest container port, some of the tallest skyscrapers on Earth, and the world's first commercially operated magnetic levitation transport system - the high-speed Maglev train - along with one of the fastest-growing rapid transit systems in the world.
Learn more about Shanghai and see past internship examples »
CIEE wants all our students to feel welcomed, supported, and empowered to succeed while studying abroad. Local CIEE staff have provided details about conditions and cultural attitudes that students with specific identities might encounter in Shanghai.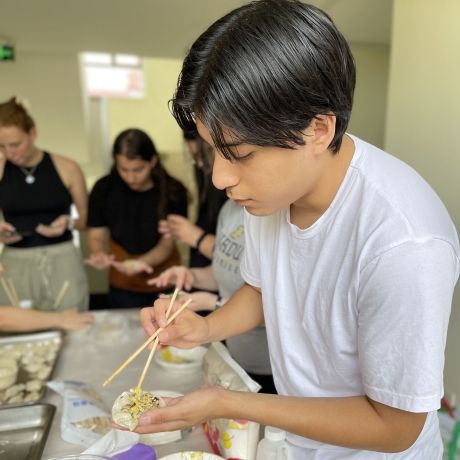 Excursions & Activities
Step back in time with a visit to Suzhou, a city like a paradise, known for its beautiful traditional gardens and silk production, or Zhujiajiao, a traditional water town, known for its narrow, cobbled lanes, stone bridges, canals, and rich history.
Take trips to Sam's Club Shanghai, IKEA Shanghai, or Shanghai 1933 
Explore tea houses, museums, and local community centers to practice speaking Chinese with local people 
Try Chinese cooking, calligraphy, or martial arts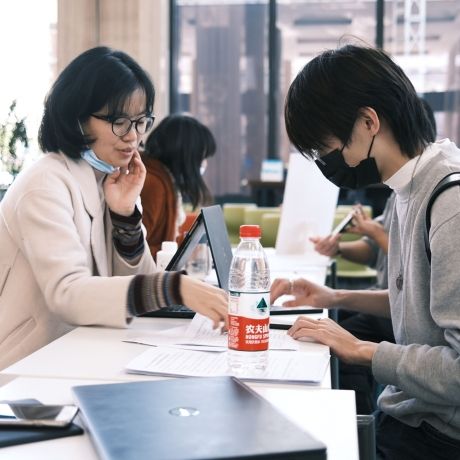 Professional Development
Refine your resume and interviewing skills for the local business culture
Explore the professional working world of Shanghai through organizational site visits, industry networking events, and guest lectures
Participate in workshops that will help you make the most of your internship and your time in China
In the Fall of 2019 I made the decision to study abroad in Shanghai, China with CIEE's Business, Language + Culture program. This experience would become one of the best... keep reading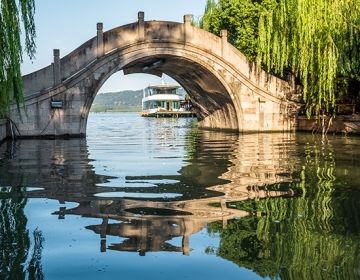 SPRING BLOCK I - Hangzhou Marco Polo described the city of Hangzhou as "the most splendid city in the world." This is likely due to the city's stunning natural environment... keep reading
Wow, I can't believe how fast my time studying abroad has gone. In the last two weeks of my study abroad experience I made it my mission to check all... keep reading
Housing
Program housing is determined based on cohort size and local availability. There are two potential options that include a residence hall and hotel-style accommodations. Both are equipped with laundry facilities and internet access and are conveniently reachable by public transportation and from the ECNU campus. 
Meals are not included in Residence Hall housing. There are moderately priced cafeterias available on- and off-campus.
Academics
As a global intern in Shanghai, you'll work in a non-paying position within a wide range of opportunities across a diverse set of innovative industries. Extra-curricular cultural activities in and around Shanghai complement your coursework and immerse you in the history and culture of the city.
This eight-week program includes a full-time internship and an integrated online academic course.
Courses
Note: This course listing is for informational purposes only and does not constitute a contract between CIEE and any applicant, student, institution, or other party. The courses, as described, may be subject to change as a result of ongoing curricular revisions, assignment of lecturers and teaching staff, and program development. Courses may be canceled due to insufficient enrollment.
"(GI)" denotes courses that originated at CIEE's Global Institutes and that are offered at multiple CIEE sites.
Scholarships
Scholarships & Grants
CIEE offers scholarships and grants annually to help students like you make your study abroad dream a reality.
Students who apply to this program are eligible for the following scholarships and grants:
Wollitzer Merit Scholarships in Area or Comparative Studies
Ping Scholarships for Academic Excellence
Global Access Initiative (GAIN) Grants
CIEE Gilman Go Global Grant
MSI Grant
The Stephen M. Lew Lifetime Friendship Award
CIEE Stem Scholarship
To be considered, submit the CIEE Scholarships & Grants application within your CIEE program application.
Dates & Fees
You get more for every dollar when you study abroad with CIEE, because our high-quality programs include everything from excursions to insurance. There are no hidden charges, and no disappointing surprises when you arrive.
Program

Application Due

Start Date

End Date

Fees & Housing

Program

Summer 2024

8 weeks
Start Date

End Date

Fees & Housing $7,450
To help you budget, keep in mind that students are responsible for the cost of international airfare, local transportation, books and supplies, visas, and personal expenses. In addition, your college or university may charge additional fees for study abroad, or may require you to receive a transcript via CIEE's School of Record, which carries an additional fee of $500.
Program Fees
CIEE offers the most student support of any provider in its program fee, including an airport greeting, full-time leadership and support, orientation, cultural activities, local excursions, pre-departure advising, and CIEE iNext travel protection with benefits.
Participation Confirmation = $300
Educational Costs = $4,453
Housing = $2,500
Insurance = $197
Total Fees = $7,450
Estimated Costs
Students are responsible and manage costs related to travel, meals, books, and personal expenses. Below are estimates for consideration.
Meals not included in program fee = $880
International Airfare = $1,300
Local Transportation = $100
Books & Supplies = $10
Visa Fees = $185†
Potential travel to consulate for visa = $300
Personal expenses = $200
Other = $15
Total Costs = $2,990
Financial Aid
CIEE offers the most grants and scholarships of any study abroad organization, including $8 million/year in travel grants, merit-based scholarships, institutional and MSI grants, and Gilman Go Global Grants.
†For students who have to change their student visa on site because of internship course or extend the duration to cover the whole semester, An additonal $150 is required.
Pre-departure Advising
Advising before you depart to set goals and answer questions
Optional on-site airport meet-and-greet
Orientation
Introduction to your program plus practical information about living in your host city
On-site Staff
Full-time program leadership and support in your city
Cultural and/or Co-curricular Activities
Travel Protection
CIEE iNext travel protection
24/7 emergency on-site support
Staff
With over a decade of service at CIEE Shanghai, Jia Ma oversees the operations of the Shanghai center, providing a strong foundation for your experiences.
Juan Zhang is responsible for all aspects of student service, student activity administration, internship programs.
Get Started Steps
Get Started
Here's what you need to do to take the next steps:
Start an Application
You're one step closer to an amazing study abroad experience!
Connect With Your Campus Study Abroad Office 
Share your plans and confirm you're on track to meet all required steps to go abroad.
Contact an Advisor
Contact Us 
Send us an email if you still have questions or need information about applying to this program.