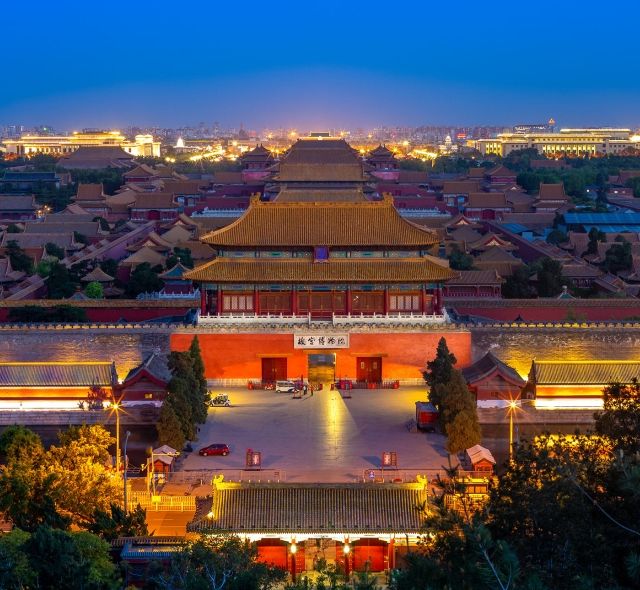 Summer Intensive Chinese Language
Credit
10-12 semester hours
15-18 quarter hours
Eligibility
Overview
Make marked language progress
with 20 hours of intensive classroom instruction plus 3 hours of tutoring each week.
Get an inside look at the city
with visits to treasured places only locals know about.
Volunteer or participate in activities and lectures
that illuminate coursework and heighten your understanding of Chinese culture.
6
UNESCO World Heritage Sites
Experience
Your Destination
With a population of 22 million and counting, people from all over China and the world have flocked to this cultural center, as China's economy and international power have grown. A fascinating blend of the very old and the ultra-modern, it's home to 15th century treasures like the Hall of Supreme Harmony and stunners like Beijing National Stadium, a.k.a. the Bird's Nest. The jam-packed cosmopolitan city buzzes with a lively arts scene, and boasts a record number of top research institutions and technology companies.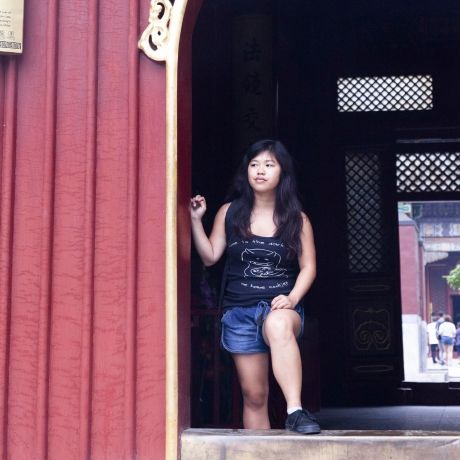 Excursions & Activities
Visit incredible sites loaded with history, like Tiananmen Square and the Forbidden City.
Choose a theme-study weekend and expand your horizons. You might visit the birthplace of Confucius in Qufu, as you examine traditional Chinese philosophy; visit the bustling port city Dalian to explore urbanization; or visit a village and hike in northern Shanxi province to dig into the environment and rural governance.
See contemporary art, and musical and theatric performances, or take a day hike near Beijing.
Learn about contemporary Chinese issues like international economics, cross-cultural communication, sustainability, and film with a special series of lectures given by scholars and other experts.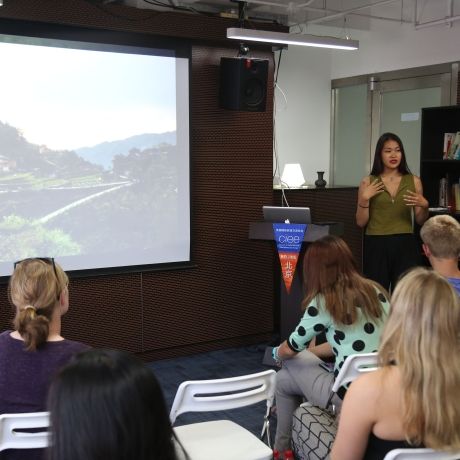 Projects
Language Tutoring. To ensure progress in fluency, students are offered tutorials and regular small group Language and Culture Practicum sessions. Tutors practice conversation and help with homework.
Expert Talk Series: Regular lectures in English by experts in their field.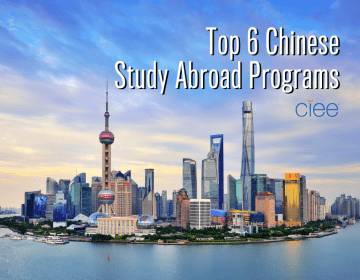 Are you fascinated by Chinese language and culture? If so, you're in the right place! Read on as we list our Top 6 Chinese language study abroad programs: Chinese Language... keep reading
Explore Beijing's rich cultural tapestry, blending tradition and modernity. Experience historic sites like the Forbidden City, embrace nature in parks and hills, and savor diverse culinary delights. Amid global reopening, China invites students to contribute to global connections while enjoying the city's vibrancy.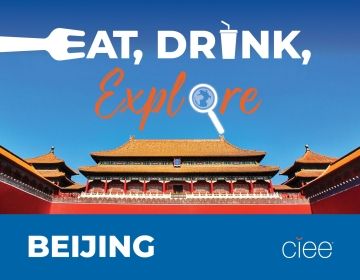 EAT Peking duck ( shāo yāzi ) has been eaten in Beijing since the Imperial Era and is the city's most famous dish to date. The meat is characterized by... keep reading
"CIEE has a reputation for being the most intensive language study program available, specifically the Beijing Summer Intensive Chinese Language Program. This is a reputation that the program lived up to, and so I will of course recommend it to others in the future."

Brennan, University of Oklahoma Norman Campus, Summer 16

"Hanging out with my new CIEE friends. Also, being able to listen and understand my homestay mom after a month of studying feels amazing."

John, The University of Tennessee, Summer 16
Housing
Homestays: Living with a host family option is ideal for students who want to establish relationships with Chinese people, live in a total Chinese-language environment, and make rapid progress in Chinese language and culture study. Students have their own bedroom and share the living room, kitchen, and bathroom (some have a private bathroom). Host families live within a 45-minute commute of campus. The commute can take more than an hour when traffic is bad.
Residence Halls: Zhongguanyuan Global Village has inviting, comfortable accommodations. Students live in suite-style units with one or two roommates (CIEE students or other international students). Each student has a private bedroom, and shared living space and bathroom. Internet access and share kitchens included.
Homestays: Students are invited to family meals up to 14 times during the week, and should budget for other meals, including lunch on campus.
Residence Halls: Meals are not included. Students typically eat at student cafeterias or at inexpensive restaurants on and around campus.
Academics
CIEE's Intensive Chinese Language program is designed to help students improve fluency in spoken and written Mandarin Chinese through intensive language training. Students can also take one or two courses instructed in English to enrich their understanding of China's capital city. Students agree to speak Chinese to encourage language and cultural acquisition. In-class work is augmented with co-curricular visits to the city's rich variety of cultural institutions and organizations relevant to the course offering.
Chinese language courses are taught by faculty from the Peking University School of Chinese as a Second Language. Electives are taught in English by CIEE faculty. Students receive a certificate of achievement from Peking University after completing the program.
Peking University (PKU) was founded in 1898 and has a long tradition of scholarly excellence and political activism. The prestigious PKU focuses on advanced research in the natural and social sciences. The campus, previously an imperial garden in the Qing Dynasty, hosts 30,000 undergraduate and graduate students. PKU has modern classrooms and recreational facilities, many cafeterias, and easy access to mass transit – all within short walking distance.
CIEE Beijing is conveniently located on the campus of Peking University.
Courses
Note: This course listing is for informational purposes only and does not constitute a contract between CIEE and any applicant, student, institution, or other party. The courses, as described, may be subject to change as a result of ongoing curricular revisions, assignment of lecturers and teaching staff, and program development. Courses may be canceled due to insufficient enrollment.
"(GI)" denotes courses that originated at CIEE's Global Institutes and that are offered at multiple CIEE sites.
Scholarships
Scholarships & Grants
CIEE offers scholarships and grants annually to help students like you make your study abroad dream a reality.
Students who apply to this program are eligible for the following scholarships and grants:
Wollitzer Merit Scholarships in Area or Comparative Studies
Ping Scholarships for Academic Excellence
Global Access Initiative (GAIN) Grants
CIEE Gilman Go Global Grant
MSI Grant
The Stephen M. Lew Lifetime Friendship Award
CIEE Stem Scholarship
To be considered, submit the CIEE Scholarships & Grants application within your CIEE program application.
Dates & Fees
You get more for every dollar when you study abroad with CIEE, because our high-quality programs include everything from excursions to insurance. There are no hidden charges, and no disappointing surprises when you arrive.
Program

Application Due

Start Date

End Date

Fees & Housing

Program

Summer 2024

8 weeks
Start Date

End Date

Fees & Housing $7,750
To help you budget, keep in mind that students are responsible for the cost of international airfare, local transportation, books and supplies, visas, and personal expenses. In addition, your college or university may charge additional fees for study abroad, or may require you to receive a transcript via CIEE's School of Record, which carries an additional fee of $500.
Program Fees
CIEE offers the most student support of any provider in its program fee, including an airport greeting, full-time leadership and support, orientation, cultural activities, local excursions, pre-departure advising, and CIEE iNext travel protection with benefits.
Participation Confirmation = $300*
Educational Costs = $6,103**
Housing = $1,150
Insurance = $197
Total Fees = $7,750
Estimated Costs
Students are responsible and manage costs related to travel, meals, books, and personal expenses. Below are estimates for consideration.
Meals not included in program fee = $840†
International Airfare = $1,500††
Local Transportation = $150
Books & Supplies = $25
Visa Fees = $185
Potential travel to consulate for visa = $300
Personal expenses = $220
Total Costs = $3,220
Financial Aid
CIEE offers the most grants and scholarships of any study abroad organization, including $8 million/year in travel grants, merit-based scholarships, institutional and MSI grants, and Gilman Go Global Grants.
*non-refundable
**direct cost of education charged uniformly to all students; students who elect to take the HSK Chinese Proficiency Exam Preparation Add-on will be billed a supplemental fee of $500 for intensive instruction and practice in HSK test taking (15 hours), as well as housing (off-campus, double-occupancy), exam registration fee, and transport to the exam site in Beijing. The supplemental fee will be billed approximately two weeks after the program starts.
†For students in homestays, families provide 4 meals a week. For students in residence halls/apartments, you should budget approx. $500 per month for groceries if you plan on making your own meals, and more if you plan on eating out regularly.
††Round-trip based on U.S. East Coast departure
Pre-departure Advising
Advising before you depart to set goals and answer questions
Optional on-site airport meet-and-greet
Orientation
Introduction to your program plus practical information about living in your host city
On-site Staff
Full-time program leadership and support in your city
Cultural and/or Co-curricular Activities
Excursions and/or Study Tours
Travel Protection
CIEE iNext travel protection
24/7 emergency on-site support
Staff
Karlis Rokpelnis joined the CIEE China team after receiving a PhD from Minzu University of China in 2016. He has ten years of study abroad management, teaching, and student support experience in China and the rest of Asia.
Get Started Steps
Get Started
Here's what you need to do to take the next steps:
Start an Application
You're one step closer to an amazing study abroad experience!
Connect With Your Campus Study Abroad Office 
Share your plans and confirm you're on track to meet all required steps to go abroad.
Contact an Advisor
Contact Us 
Send us an email if you still have questions or need information about applying to this program.