Overview
Got the Post-Study Abroad Blues?
Get paid to talk about your adventure!
CIEE is excited to continue our paid Campus Ambassador Program for another year. Designed for you to share your experiences with others, this program invites you to become a CIEE Brand Ambassador to inspire your friends and peers to have their own unforgettable study abroad or global internship adventure with CIEE. 
And it's not only about spreading the word! When you become an ambassador, you will:
Become a sales expert and transform the study abroad landscape on campus
Gain access to exciting perks and benefits
Get career training and professional development
Hone your resume, public speaking skills, and marketing chops
Earn $$ and opportunities to travel!  
Job Description
What does a CIEE Campus Ambassador do? 
Campus Ambassadors educate fellow students on their campus about CIEE and the world of study abroad.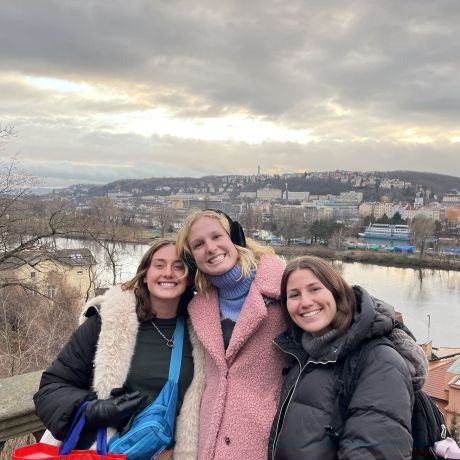 Throughout the semester, ambassadors will: 
Work as CIEE marketing and sales ambassadors, sharing their referral code to sign up future CIEE participants
Coordinate panels and presentations for students
​Share their story at campus study abroad fairs and post on social media
Respond to inquiries and support students with coffee chats, emails, and calls 
Work with CIEE representatives active on campus 
Write blogs, news articles, and guides for prospective study abroad students  
Track and report on activities regularly  
Compensation
$3,000 Could Be Yours!
As a CIEE ambassador, you'll have the chance to win up to $3,000 in a semester AND opportunities for passive income even after you graduate. As an ambassador, you'll get:
Base pay: $1,000 stipend for completing activities on campus and online throughout the semester
Premium pay: $500 extra each month if 5 students sign up to study abroad with CIEE using your unique referral code
PLUS: $200 cash when students arrive on their study program if they applied using your unique referral code — and they'll get $200 too!
CIEE Campus Ambassador swag 
EVEN MORE: Top ambassadors have a chance to win an all-expenses paid professional development workshop at one of our CIEE Centers! So far, ambassadors have traveled to Merida, MX and Berlin, GR. 
Requirements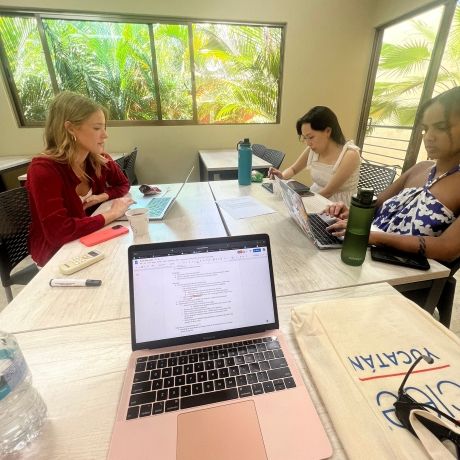 Successful Ambassadors are...
Working up to 3-5 hr/week, both on campus and online
Current college student with a minimum 2.5 GPA
Required to post on their own social media accounts as a Brand Ambassador
Involved with extracurriculars on campus 
Apply
Apply Today
Represent CIEE On Your Campus
Join us and change the world as a Campus Ambassador!
This fast-paced, brand-new opportunity is your chance to spread the word about CIEE, convince your friends to study abroad, and join a group of passionate students around the country as the face of CIEE. We look forward to reading your application!
Apply today to be an ambassador spring '24! Applications are rolling, and you will be contacted once you apply instructing you to either submit a video interview or schedule a short phone interview. We look forward to reviewing your application!