Travel the world & grow your global network during a fall or spring semester internship abroad!
If you're looking for a spring or fall semester internship abroad, you've come to the right place! A CIEE Semester Global Internship advances your unique skill set, gives you real-world work experience, and makes your resume stand out in a competitive global job market.  
With CIEE, you'll be matched with a semester internship program that aligns with your academic and career goals across a broad range of industries in Europe, Africa, and Asia. This semester, enhance your cross-cultural skills for the global job market by completing an international internship during your semester abroad.
How Do Semester Global Internships Work?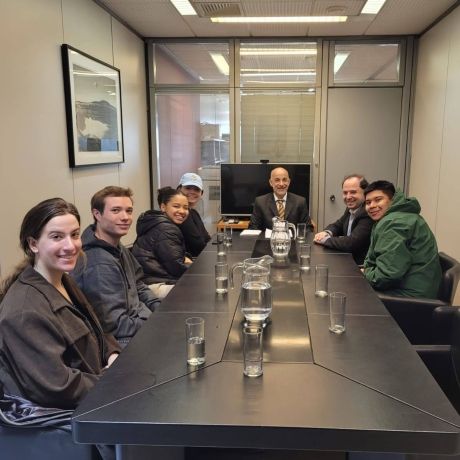 CIEE's Internship Placement Process
Our 18-week Semester Global Internship programs combine the value of real-world international work experience with integrated academics in a thoughtfully designed study and internship program to ensure you get the most out of your time abroad. Semester internships typically follow this schedule:
Weeks 1-6
Take two academic courses
Earn 6 credits
Weeks 7-18
Work part-time (20-25 hours per week)
Take a 6-credit seminar
Leverage your experience for future professional development
Bonus
Enroll in 1-2 additional courses
Earn up to 6 credits for no additional cost
We do the work to match you with the internship opportunity that meets your needs.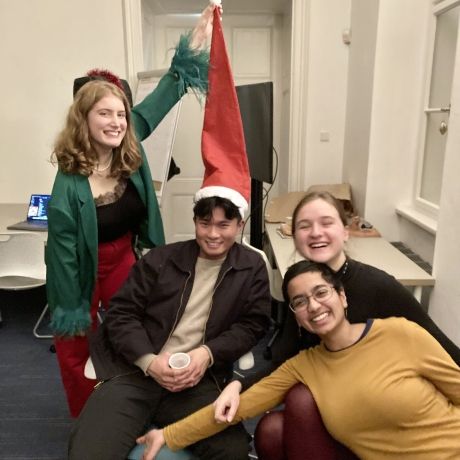 How to Apply for a Semester Internship Abroad
Students can apply for a fall or spring semester internship abroad at CIEE through 4 simple steps:
Search CIEE's semester global internships
Pick the global internship that best suits your academic and personal goals
Consult your study abroad office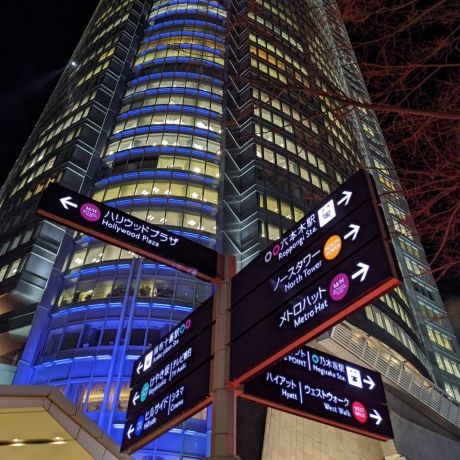 Academic Seminar
To receive credit for the internship, you'll complete a mandatory academic seminar that will help you make the most out of your internship—and teach you how to leverage your experience for future professional development. The internship seminar is taught in a hybrid format by an instructor with knowledge of the local work culture. Course topics may include:
Interviewing and Negotiating
Organizational Culture and Change
Career Networking and Design
Top Semester Global Internship Programs
Search Semester Internships by Industry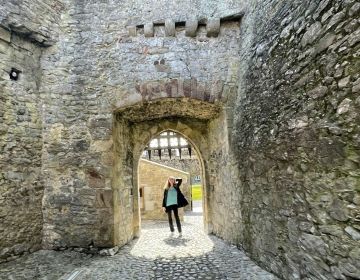 Business
Business and Finance
London, Berlin, Seville, Copenhagen, Prague, Shanghai
Marketing and Communications
Berlin, Dublin, Lisbon, Barcelona, Prague
Entrepreneurship/start-ups
Berlin, London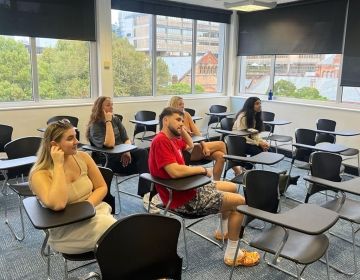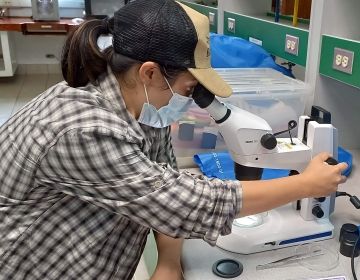 Frequently Asked Questions About Semester Internships
During a semester internship with CIEE, you expand your skills across a variety of subject. Take the following, for example:
Architecture -- Help develop a company's Google Analytics page with their website.
Marketing -- Work on a variety of marketing projects for a biotech company, from helping with consumer awareness of products, to researching and presenting on results.
Communications -- Organize events, prepare press releases, and create marketing materials.
Finance -- Assist the operations department with commission payments.
Healthcare -- Complete market research on clinical trials in the U.S. and target pre-clinical trials that are ready to move into clinical trial. 
Law -- Learn the basics of U.S. immigration ad documents.
Real Estate -- Do market research to compare the industries of the U.S. and host country.
Technology -- Translate important presentation decks describing the company's business model for English speakers.
Video Game Design -- Write narration for a new video game.
When it comes to what you can study during a semester internship, the opportunities are virtually limitless! 
If you're wondering how to do an internship during the semester, follow these 4 simple steps to apply with CIEE:
Search CIEE's semester global internships  
Pick the global internship that best suits your academic and personal goals  
Consult your study abroad office  
Consider the following 4 benefits of completing an internship abroad if you're unsure of whether or not an internship during the semester is right for you.  
You'll gain valuable work experience
You'll expand your global professional network
You'll gain confidence and independence
You'll enhance your resume
What are your goals for studying abroad? Are you looking to develop your skills? Do you want to gain global work experience? These are important questions to consider when making your decision.  
"It is a great opportunity to genuinely enjoy studying abroad and not just staying stuck in a classroom or with immense amounts of homework. It is also great for building independence and culture appreciation. It is good for really being a part of the country you are in. And the course is relevant to all kinds of internships which is nice that it's flexible."

Lisbon SU 22 GLINT

"It is a great experience not just academically but also personally. I have learned so much about myself during these months and building connections is so important in life."

Barcelona SU 22 GLINT

"I am generally an introvert and this experience overall has made me push myself a lot. I have gained good friends and made so many great connections with locals. It is truly something that would be regretful to miss out on."

Cape Town SU 22 GLINT

"It is an amazing opportunity to explore a new country. My internship experience really added to my professional development, so I would highly recommend the internship as well."

Copenhagen SU 22

"CIEE has been a great program and has given me a great opportunity to succeed.  They are organized and go above and beyond to make sure their students have a great experience.  The staff is approachable, they organize fun events, and make the students in the program feel connected. "

London SU 22 GLINT
International Internships Blogs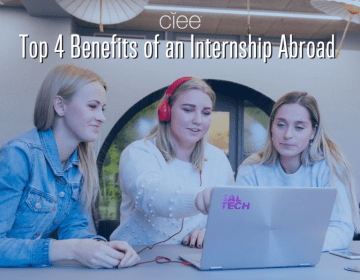 An internship anywhere is a great opportunity to gain practical real-world work experience and learn more about a field you're passionate about. An internship abroad , however, provides all that... keep reading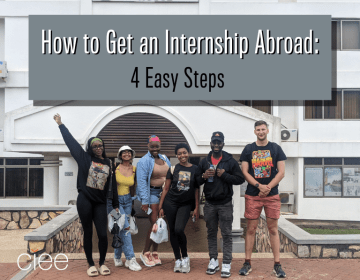 Are you looking for an international adventure while elevating your career journey? If so, look no further than our Global Internship s . An internship abroad is invaluable; you'll gain... keep reading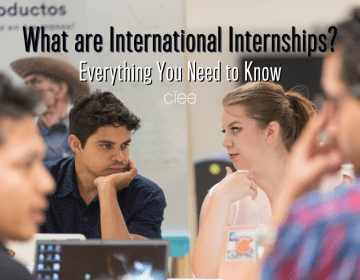 Forbes Magazine deems college internships as "the ultimate return on investment for today's college students." Why? Because no matter what your academic or career goals are, an internship helps you... keep reading
Live Like a Local on Your Internship
Interested in what it's like to intern abroad? Check out our Global Internship City Guides to get a glimpse of life in your new city! 
Request Information
#block-requestinformationgeneralstudy--2 {display:none;}