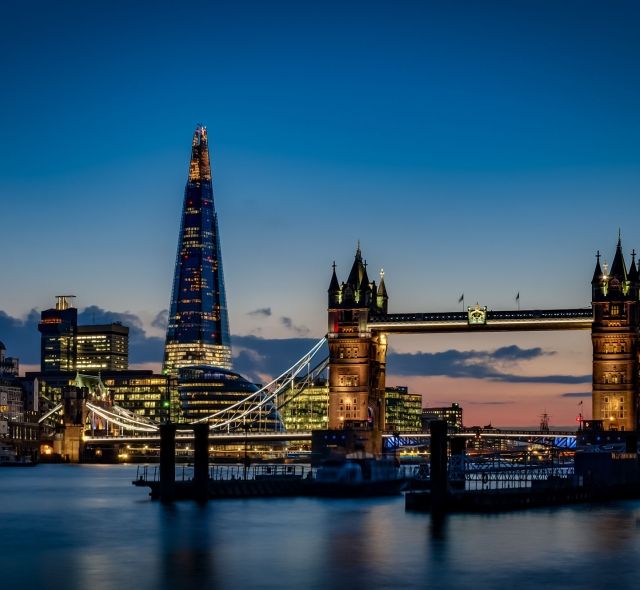 Arts+Humanities (Goldsmiths)
Overview
ATTEND GOLDSMITHS
a prominent London university known for teaching excellence and innovation.
GET TO KNOW OTHER PARTS OF THE UK
with guided excursions that reveal the hidden side of the culture and landscape.
FIND NEW INSPIRATION
in a diverse urban environment with palpable creative energy.
8,500
RED DOUBLE-DECKER BUSES
43
COLLEGES AND UNIVERSITIES
Experience
Your Destination
London has a history stretching back to the Romans - four World Heritage sites, leading museums, and plenty of green spaces. A contemporary global city, London is home to almost nine million people from all over the world. A major financial center and leading hub for the arts, London has many eclectic neighborhoods to discover. 
The New Cross campus is south of the River Thames in Southeast London. It is linked to other parts of the city via excellent transportation. Students walk to and from their Goldsmiths housing and class. It takes around 30 minutes to travel to CIEE London from Goldsmiths.
The Goldsmiths campus is a great base to explore watersports at Canada Water, the site of the 2012 Olympics at Stratford, or the Prime Meridian line at Greenwich, where you can stand with one foot in the Western Hemisphere and the other in the East. When you come and visit us at CIEE London, you will find us in the heart of museum land in Bloomsbury and only 10 minutes from Trafalgar Square or Covent Garden and its beautiful shops. The London Center has a lounge, café and, study areas if you need a change of scene and we will always be delighted to welcome you here to join our activities.

CIEE wants all our students to feel welcomed, supported, and empowered to succeed while studying abroad. Local CIEE staff have provided details about conditions and cultural attitudes that students with specific identities might encounter in London.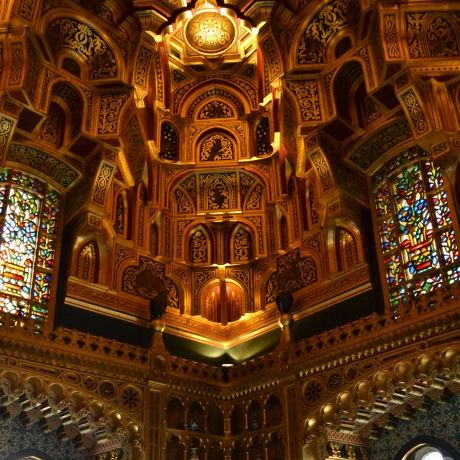 Excursions & Activities
Experience London's highlights like the Houses of Parliament, the Tower of London, the British Museum, East London's street art scene, and more. 
Experience contemporary London entertainment by attending sporting events, concerts, and theatre. 
Join students from all over the world through campus clubs and societies. 
Take advantage of state-of-the art fitness facilities, or get out on the rugby and football fields, learn aikido, and more. 
See what's new at one of Goldsmiths' many art, textile, and design shows.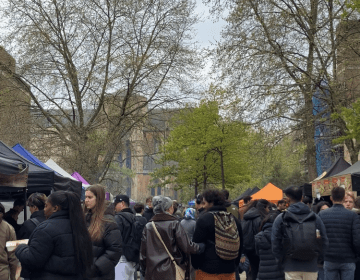 For those of you who might be studying with us in the Summer or later on in the Fall this year, I wanted to introduce you to some of the... keep reading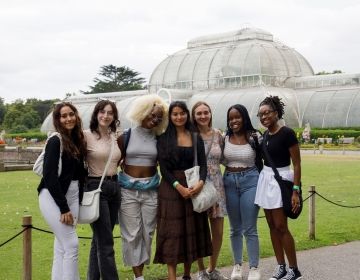 You may know of London for its theatre, music scene, architechture and night life but did you know that London actually comes under the UN defintion of forest with over... keep reading
We have all heard about the vibrant city of London but there may be a thing or two that you can still learn. Here is 5 things you probably did... keep reading
"The program staff was very nice, they were very generous with the scholarships and gain that paid for the flight here, the program trip to York was amazing, and the staff makes sure you don't lose touch with them and that you have support and feel comfortable while you're here."

Kamiya T., Howard University

"The program was well-organized and provided me with all of the relevant information throughout the program."

Taylor C., California Lutheran University
Housing
Residence halls: Most of our students live in campus halls with the other Goldsmiths students. Here you will be offered a single study bedroom with an ensuite bathroom and access to a shared kitchen. The hall usually has its own socials and a representative on site. We can help you find other options if you would rather live off-campus.
No meals are provided in housing but students will have access to kitchen facilities to cook their own meals or can enjoy the many cafes and restaurants in the area.
Academics
Founded in 1891, Goldsmiths joined the University of London in 1904 and is world-recognized for creativity and innovation. The urban campus is in New Cross, South East London, a lively, diverse, working-class neighborhood with a booming music and arts scene. Goldsmiths is large enough to offer a variety of facilities, yet small enough to give personalized attention and create a strong sense of community.
This program is geared for motivated, creative thinkers, who are eager to experience a new culture. Goldsmiths is known for its interdisciplinary approach and CIEE students can focus their studies in one of 20 academic departments. Courses are taught by Goldsmiths faculty.
Courses
UNIVERSITY OF LONDON, GOLDSMITHS
Below is a list of subject areas available at Goldsmiths. For specific course listings, please refer to the Goldsmiths website.
Anthropology
Art
Chinese Studies
Computing
Creative and Cultural Entrepreneurship
Design
Educational Studies
English and Comparative Literature
English Language Development
History
Law
Management, Economics, and Marketing
Media, Communications, and Cultural Studies
Music
Politics and International Relations
Psychology
Sociology and Criminology
Theatre and Performance
Therapeutic Studies
Visual Cultures, Art History, and Curating
Note: This course listing is for informational purposes only and does not constitute a contract between CIEE and any applicant, student, institution, or other party. The courses, as described, may be subject to change as a result of ongoing curricular revisions, assignment of lecturers and teaching staff, and program development. Courses may be canceled due to insufficient enrollment.
"(GI)" denotes courses that originated at CIEE's Global Institutes and that are offered at multiple CIEE sites.
Dates & Fees
Pre-departure Advising
Advising before you depart to set goals and answer questions
Optional on-site airport meet-and-greet
Orientation
Introduction to your program plus practical information about living in your host city
On-site Staff
Full-time program leadership and support in your city
Cultural and/or Co-curricular Activities
Excursions and/or Study Tours
Travel Protection
CIEE iNext travel protection
24/7 emergency on-site support
Staff
Get Started Steps
Get Started
Here's what you need to do to take the next steps:
Start an Application 
You're one step closer to an amazing study abroad experience!
Connect With Your Campus Study Abroad Office 
Share your plans and confirm you're on track to meet all required steps to go abroad. 
Contact Us 
Send us an email if you still have questions or need information about applying to this program.