You may know of London for its theatre, music scene, architechture and night life but did you know that London actually comes under the UN defintion of forest with over 21% tree cover in the capital. Not only this but is possible this number is set to increase over the next few years with the government recently announcing plans to ensure everyone in the UK will live within a 15 minute walk of a green space or water. 
With this in mind I am going to speak about a few of the best green spaces to soak up some nature while living in this beautiful, bustling city.
Large green spaces to explore
1. Hampstead Heath - A wild 790 acre park fillled with fields and woodland with views all over central London. You can even go swimming in the ponds nearby, pick up coffee and street food at the farmers market on a Saturday and visit the Kenwood Museum for free which is nestled in the heath. This park is only four miles away from the centre of the city and is an oasis for all North Londoners.
2. Holland Park - A 54 acre park in central London with a famous Japanese garden 'Kyoto Garden' built in 1992 to celebrate the Japan Festival. The park also is home to large and suprising variety of wildlife including peacocks. 
3. Richmond Park - The park is a nature reserve in South West London covering a massive 2500 acres and is a European Special Area of Conservation. The reserve supports a number of rare species and ancient trees. Richmond Park is full of wide open spaces as well as grasslands but is probably most well known for its large herds of deer. 
4. Kew Gardens - London is actually to home the largest botanical gardens in the world and UNESCO world heritage site, Kew Gardens. There is a fee to enter but is only £8.75 for student entry. The stunning gardens are definitely worth a visit while studying in London. 
Green spaces with great views...
1. Primrose Hill - Primrose Hill is an instagram favourite but has arguably one of the best views over London in the city. It is a great place to decompress and watch the sunset with friends in the summer. 
2. Greenwich Park - Take the boat or docklands light railway to Greenwich Park and enjoy the views over the River Thames and the city of London from the top of the hill. It is a steep path but the views are well worth it when you reach the top! The park is also where the Greenwich Mean Time line and the Royal Observatory is so is a great opportunity to learn about how time is calculated and get some photos on the Mean Time line.
Green spaces nestled in the city...
1. The Barbican Conservatory - The unique conservatory is a bit of a hidden gem hidden at the top of Barbican, one of the largest arts and cultural centres in Europe. The massive conservatory  has 1500 resident species of plants and trees alongside koi, ghost, and grass carp and terrapins. To visit you will need to book free tickets in advance but they sell out quick. 
2. Russell Square Gardens - Directly opposite the CIEE London Study Centre we have our very own green paradise with plenty of spaces to sit, relax and eat lunch or chat with friends in the gardens. The gardens also is home to a great local Italian cafe which has great pizzas, pastas and freshly baked pastries to enjoy.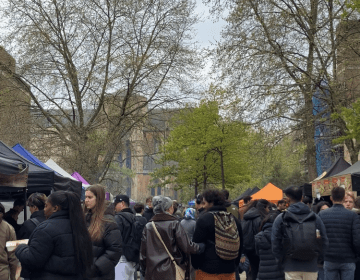 For those of you who might be studying with us in the Summer or later on in the Fall this year, I wanted to introduce you to some of the... keep reading
We have all heard about the vibrant city of London but there may be a thing or two that you can still learn. Here is 5 things you probably did... keep reading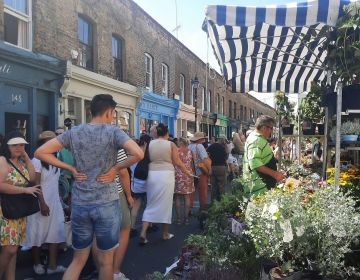 If you would like to immese yourself in the diverse range of culture and food London has to offer here there is nothing better to do than spending time at... keep reading