If you would like to immese yourself in the diverse range of culture and food London has to offer here there is nothing better to do than spending time at one of London's many markets.
I have compiled a list below of the must see markets (from a local's perspective) and what do do whilst you are there. 
Markets running year round
1. Columbia Road Flower Market 
Columbia Road Flower Market is one of London's prettiest with flowers and plants wall to wall alongisde coffee shops and independent stores lining the sides of the streets. Despite its popularity the market still manages to maintain a local feel with many of the market stalls run by long running family businesses. It is also arguably the most affordable place to buy plants and flowers in London - once it gets to 1pm they start marking down some prices by up to 50% or more. If you want to beat the crowds I reccomend getting there early at around 9/10am.
The market is on every Sunday from 8am-3pm. 
2. Southbank Centre Food Market
Southbank Centre's Food Market is set just off the side of Thames with a dizzying array of different food options. We reccomend trying Galeta for delicious pasteis de nata and Ethopiques for flavourful vegan Ethopian food. It is just next to the Southbank Centre which has a number of free live music events and festivals. Once you have finished at the market go for a walk along the Thames on Southbank and finish off by exploring some art at the most visited art gallery in Europe, the Tate Modern. 
The market is on every Friday 12-9pm, Saturday 11am-9pm and 12-6pm on Sundays and bank holiday Mondays.
3. Broadway Market 
It is easy to spend all day at Broadway Market with its relaxed and local feel. The market is set on a long street with many great independent businesses and cafes which you can browse. The market also has, in my opinion, one of the most extensive ranges of street food in London. Two particular reccomendations while you are there Spinach and Agushi for great Ghanian Jollof rice and the beautiful Broadway Bookshop. 
The street market runs every Saturday 9-6pm.
Their food and florist market runs every Sunday 9-6pm. 
4. Borough Market  
You cannot write about markets in London without mentioning Borough Market. Borough Market is one of the oldest markets in London with a market being onsite since the 12th century. These days it sells artisan produce, fresh fruit and veg and street food. As it is one of the most famous markets in London it is a bit pricier on a student budget but there are more affordable options if you search for them. It is best to go mid afternoon on a weekday if possible as it gets very busy at the weekend. I reccomend browsing the spices at Spice Mountain and stopping off for iraqi dumplings at Juma Kitchen or Indian street food at Horn OK, Please. 
The market is open most days from 10-5pm. 
5. Boxpark Shoreditch 
Although this isn't technically a 'market' Boxpark in Shoreditch is worth a visit. The independent marketplace has a number of  independent businesses and street food sellers housed in storage containers next to Shoreditch High Street Station. Boxpark is also hosts a number of different community events including live screenings of sporting events. 
Two Extra Festive Markets
1. Greenwich Christmas Market
The Christmas Market in Greenwich is a local's favourite and will really get you into the festive spirit. There are over 120 stalls and the market is housed indoors which is a big plus in London in the winter. While you are there make sure to check out the Queen's House,  the first classical building in the UK designed by the architect Inigo Jones with amazing art collections. There is also a picturesque ice rink right in front of the gallery if you would to enjoy some ice skating.
The market runs every year from mid November until January. 
2. Mexican Christmas Market 
Although this market only runs once a year over a couple of days it is really worth checking out. The market is based in Coal Drops Yard in King's Cross with Mexican street food as well as artisan jewellery, clothing, accesories and crafts. There is also a live Cumbia band and piñatas for both adults and children!
The market usually runs the second weekend in December. This year it is 9-11 December.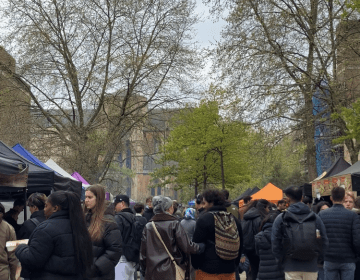 For those of you who might be studying with us in the Summer or later on in the Fall this year, I wanted to introduce you to some of the... keep reading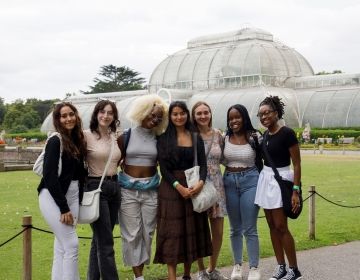 You may know of London for its theatre, music scene, architechture and night life but did you know that London actually comes under the UN defintion of forest with over... keep reading
We have all heard about the vibrant city of London but there may be a thing or two that you can still learn. Here is 5 things you probably did... keep reading