CIEE wants all our students to feel welcomed, supported, and empowered to succeed while studying abroad. On this page, local CIEE staff have provided details about conditions and cultural attitudes that students with specific identities might encounter at their location. 
  
The information below is just a broad overview so if you have specific questions or concerns not covered here, please email inclusion@ciee.org. We would be glad to have local staff share their perspectives, talk with you about accommodations, connect you with resources, and/or put you in touch with a program alum who could speak about their experiences navigating a program in this location. 
  
No matter where you choose to study abroad with CIEE, our staff—all of whom receive regular and comprehensive training in diversity, equity, and inclusion—will be on hand throughout your program to provide advice, resources, and support regarding these issues.
BODY SIZE/IMAGE
There has been a recent noticeable swing towards healthy living, exercise, and diet in London and while not all of us look like models, there is a sense that there is a pressure to conform to certain body shapes. Some young men have reported feeling pressure to be toned. Despite this, there is acceptance of all sorts of body shapes and others would likely leap to your defense if comments were made about your size.
DISABILITY
At CIEE London, there is a lift that operates between floors so that those with mobile disabilities can access classrooms on all floors. There are stairs that lead into the building. There are toilets in the building that are accessible to those with mobile disabilities. The underground / buses are much better place to aid those with mobile / physical disabilities, but you may experience difficulties if you do not ask for help at bus stops / stations. Londoners are always very willing to help when asked.
GENDER AND GENDER IDENTITY
London is increasingly welcoming to all. People here are open about their gender and gender identity. Female students may receive attention from men, including whistling and comments though this tends to be lighthearted. At orientation, we invite a police officer to talk with students about how to cope in various situations, and throughout your program, CIEE staff are on hand to provide advice and support regarding these issues.
X Gender Marker
X gender marker has been rejected as a definition by the UK Supreme Court for UK passports; however, no ruling has been made on the validity of X gender marker passports at UK Border Control. US passports continue to be accepted without a change in procedure. Non-binary (the preferred term in the UK) is widely accepted and general neutral facilities and inclusion policies are commonplace.
RACIAL AND ETHNIC IDENTITY
London has one of the most diverse, multicultural communities and it is proud of this. Some of our Latino students have observed that they feel less at home here than other students of color, but we have been able to link them with events/communities to counteract this.
Since 2015, when a new database revealed how many of Britain's institutions and every-day brands were enriched by past activities in the trading of slaves, there has been enormous interest in understanding the past. There was widespread, shared horror at the George Floyd case and protests. Statues were torn down in support of Black Lives Matter. Brexit unleashed narratives of racism and great attention was paid to immigrants as part of this process. This continues to be much discussed, but most people are extremely aware of being sensitive to another person's racial and ethnic identity and would never want to hurt or offend. Here at CIEE London, we hope to make all our students feel welcomed and valued.
RELIGION
The multiculturalism of Britain leads to welcoming of people of other faiths. It is easy for our students to find a place of worship and to find support for you to attend religious ceremonies and to pray. Equally, there is an acceptance of those who have a different understanding of spirituality and those who are humanist.
SEXUAL ORIENTATION
Homosexuality was decriminalized in 1969 and most people feel confident about letting their sexual orientation be known. There are numerous communities that welcome people of all different sexual orientations.
SOCIOECONOMIC STATUS
Students often comment that London is an expensive city in which to live. At orientation, we introduce you to high street budget-friendly food shops and we show you around the local area so that we can advise you on how to make your money last. We also advise you on how to travel cheaply. Make sure you bring student ID with you - there are many discounts available to students at entertainment venues such as theatres, concerts, cinemas, entrance to events etc.
Many major museums in London are free to enter since they receive some public funding, including British Museum, Tate Modern, Natural History Museum, Science Museum, Museum of London, National Portrait Gallery, and Tate Britain.
Live from London
London's history stretches back to the Romans and houses four World Heritage Sites, world-renowned museums, and gorgeous parks. A contemporary global city, London is home to almost 9 million people from all over the world, is a major financial center, and leading hub for the arts. Students enjoy discovering London's many eclectic neighborhoods and activities. Learn more about programs in London.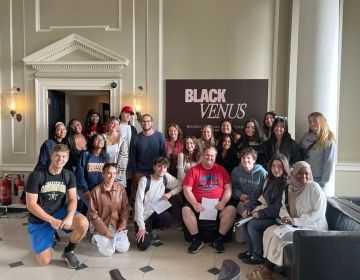 Is AI an Existential Threat to Humanity? In the Southbank Centre, some of the leading experts in AI shall discuss the future of AI and technology. Hailing from MIT, Berkeley... keep reading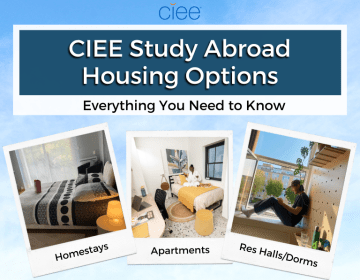 If you're considering a study abroad program, it's likely that you're also thinking about your housing options! While you're anticipating exciting courses and foreign country exploration, having a better understanding... keep reading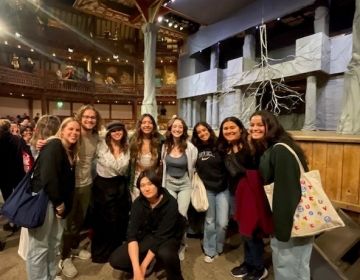 Here's a whistle-stop tour of some of the theatres and plays that we are excited for in London: The Globe The home of Shakespeare, the Globe Theatre captures all the... keep reading