Overview
Jointly funded by the German Bundestag and the U.S. Congress, the Congress-Bundestag Youth Exchange Program (CBYX) is a full scholarship exchange program that offers young Americans the opportunity to live with a German host family and attend high school in Germany for a year. This program is sponsored by the U.S. Department of State and administered by CIEE.
CBYX aims to foster cultural understanding and diplomacy while also promoting the German and English languages. Participants are also encouraged to learn about the political systems of their host country.
Become fluent in German, learn about another culture, and expand your horizons. 
Eligibility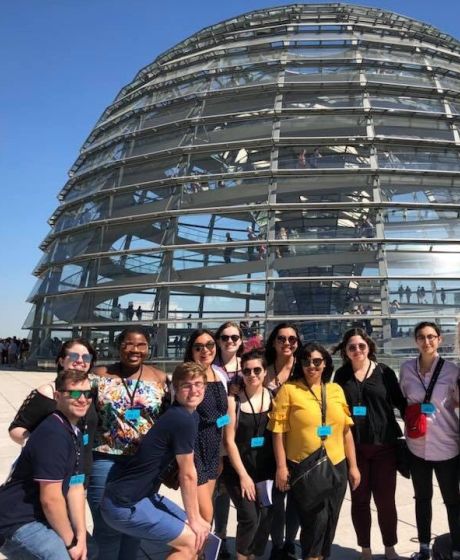 Eligibility
Be a U.S. citizen 
Have a GPA of 2.5 or higher (on a 4.0 scale) 
Be born between February 1, 2006- August 1, 2009
Please note that German language proficiency is not a requirement.
Important Dates
Important Dates
Deadline to Apply
November 8, 2023 (11:59 p.m. Pacific Time)
Semi-finalists Notified By
December 30, 2023
Semi-finalist Interviews*
January-February 2024
Finalists Announced By
Early-to-mid March
Pre-departure Orientation (Washington DC)
August 8-10, 2024
Language and Cultural Immersion Camp (Germany)
4 weeks: August 11 - September 8, 2024
Program End Date
Anticipated June 19, 2025
*Interviews will be conducted in-person in Atlanta, Dallas, Denver, and Washington DC
Resources
Resources
Frequently Asked Questions
In addition to the frequently asked questions and participants stories below, please read the CBYX Quick Fact Sheet (also available in Spanish). Here you fill find information on scholarship inclusions, program  duration, application instructions, and more.
Apply
Apply
The CBYX Application for 2024-2025 is now open
The application is due on November 8, 2023.
Blog
Read our Participant Blogs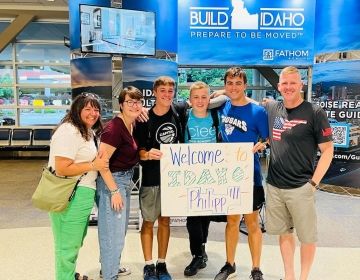 On August 1st, the time had finally come - my adventure began. A group flight took me and my fellow travelers from Frankfurt to Washington, D.C. We spent the first... keep reading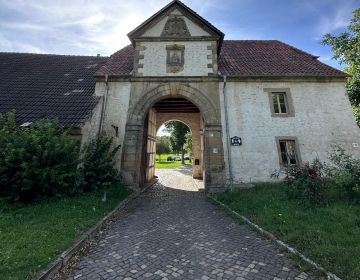 Take a peek with me into life at the monastery, where 49 other CBYX participants and I lived for 4 weeks learning German. You might expect to hear me drone on and on about the daily lessons and the food we ate, which I will of course, but I'll also show you the more exciting aspects of our time at language camp.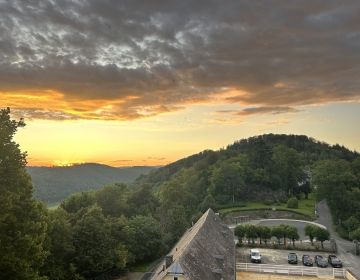 Before I traveled to Germany, I heard many times that the days would go by quickly. I didn't know how true this was until I realized that I am sitting... keep reading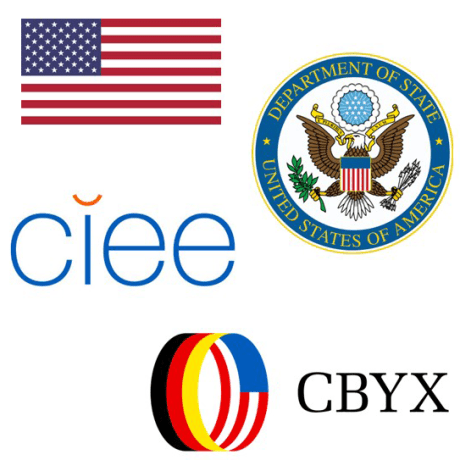 Congress-Bundestag Youth Exchange Program (CBYX)
This program is sponsored by the U.S. Department of State and administered by CIEE.
Please contact us with any questions about this program:
Congress-Bundestag Youth Exchange Program
CIEE: Council on International Educational Exchange
600 Southborough Drive, Suite 104
South Portland, Maine 04106
1 (800) 448-9944
cb@ciee.org