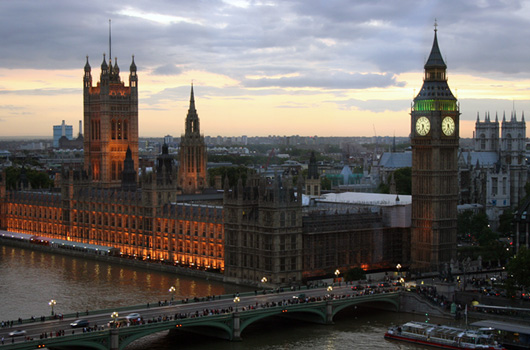 Explore London, England
When you study abroad in London, England, you can expect to learn in an international hub with a plethora of museums, art galleries, libraries, and more. A modern, innovative city, studying abroad in London comes with a variety of benefits, from exploring eclectic neighborhoods to hearing nearly 300 languages spoken throughout the city.
It's no surprise London remains one of the most popular study abroad destinations for students. Bustling with must-see art, music, theater, and fashion, the capital of the United Kingdom never runs shy of excitement or attractions.
Study Tours & Cultural Excursions in London
Every CIEE semester program has frequent cultural excursions uniquely designed to complement the program's academics and enhance students' cultural immersion. In London, past excursions have included:
Day trips to other cities, such as Oxford or Brighton
Trip to Hampton Court Palace
Boat trip to Greenwich
Learn about the history of the South Bank and end with lunch in Borough Market
Guided tours of city highlights – the Houses of Parliament, the British Museum, street art in East London, or a walk through the redeveloped London Docklands
If you're a student looking for a unique study abroad experience in London, our cultural excursions allow you to do just that! Whether you want to spend a year, semester, or summer abroad, studying abroad in London offers something exciting for every student. 
About the Center
Situated in one of London's most vibrant neighborhoods, the Bloomsbury district, CIEE London is set in the academic and literary heart of the city. The Center features 10 classrooms, a student lounge, a library and study space, a student life office, an academic advising office, a café, a garden terrace, and complimentary WiFi and printer access.
Students will come to appreciate the Center's Georgian-style architecture and the area's easy access to boutiques, restaurants, bookstores, and the British Museum.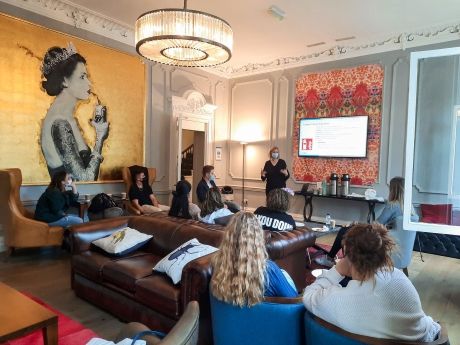 CIEE London
Our Center in London is part of the CIEE Open Campus Block Network and features Georgian-style architecture, 10 classrooms, a café, garden terrace, and tech zone.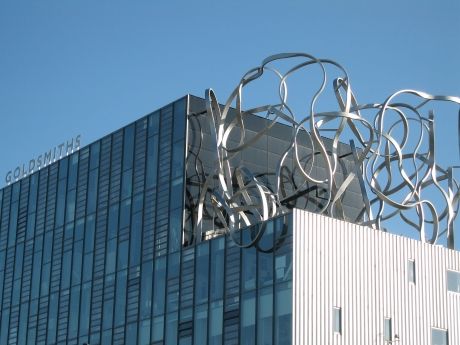 Goldsmiths, University of London
Founded in 1891, Goldsmiths joined the University of London in 1904 and is world-recognized for creativity and innovation. The urban campus is in New Cross, South East London, a lively, diverse neighborhood with a booming music and arts scene.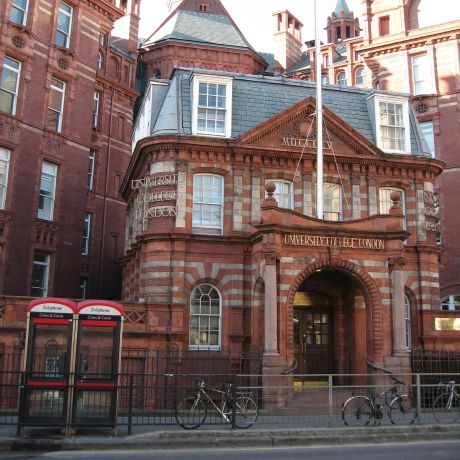 University College London (UCL)
This challenging and highly selective top-ranked UK university has a world-class reputation. Founded in 1826, UCL is the largest college within the University of London, first to admit students of any religion and social background, and first to admit women on equal terms with men. Nearly 40% of students come from more than 140 countries.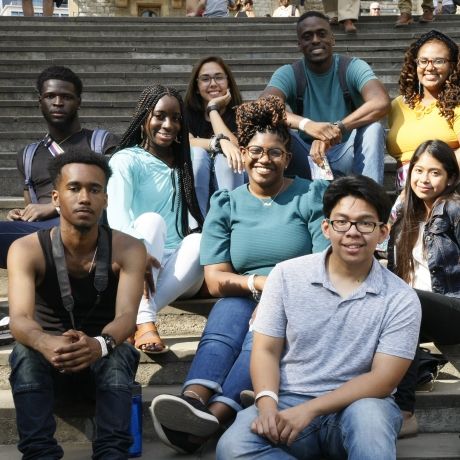 University of Westminster
Britain's first polytechnic opened in 1838 and was rededicated in 1992 as University of Westminster. Known for innovative courses, teaching methods, and diversity, the university hosts 22,000 students, including 5,000 international students from more than 150 countries.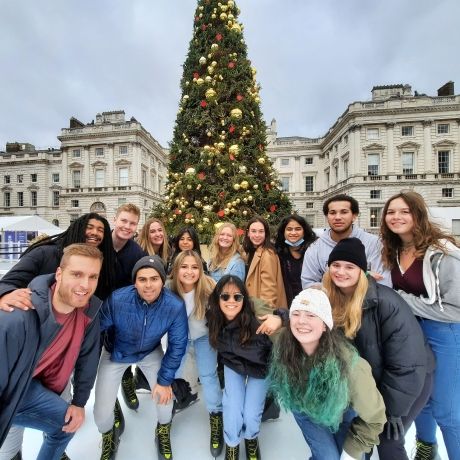 Queen Mary University of London
Queen Mary University of London is part of the UK's prestigious Russell Group of 24 Universities and it is the only campus university in London. It has strengths in STEM, Humanities, Business and Law and has five campuses across London that focus on different subject areas. Queen Mary (QMUL) is highly ranked in the UK and in the world and the university emphasizes its international and diverse student population: 42% are international students.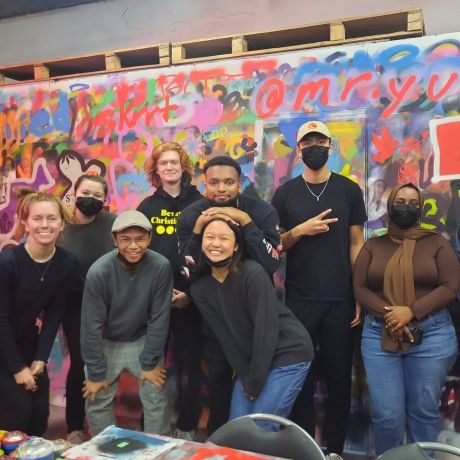 University of the Arts, London
University of the Arts, London was established in 2004 and drew six colleges, each with their own beginnings in the Nineteenth century, together under its umbrella. It now has 19,000+ students both homegrown and international and is world ranked at 2 for Art and Design. UAL's six colleges are: Central St Martins, London College of Communications, London College of Fashion, Chelsea College of Arts, Camberwell College of Arts, and Wimbledon College of Arts with notable alum including Stella McCartney, Jimmy Choo, and Rachel Stevens.
Internships & Volunteering in London
Depending on their program of study and availability, students may be able to participate in an internship or volunteer in London. Students can volunteer at a range of organizations in need of support.
In addition, students can add valuable international work experience to their resume by interning at British companies, from marketing agency MCH London to non-profit One Young World among countless others.
London Study Abroad Programs
Currency 
Pound Sterling
Spoken Languages 
English
Available Transportation 
Tube, bus, train, fee
Famous Local 
Queen Elizabeth II – the Queen of the United Kingdom and other Commonwealth realms
Climate 
Warm, dry summers; mild, wet, windy winters; mild spring and fal
Did You Know? 
"Big Ben" is not the name for London's famous tower; it's actually the name for the bell inside the tower
Airport 
London Heathrow Airport (LHR
Social Norms 
Don't eat food with your hands – table manners are highly valued in Britai
What to Pack 
Raincoat, waterproof shoes, backpack
Frequently Asked Questions
With over 6,000 restaurants, 8,500 double-decker buses, and almost 9 million residents, London, England, is a vibrant city with cutting-edge arts, music, fashion, and more. If you're looking for opportunities to explore famous sights, eat delicious food, and learn more about yourself in this bustling city, London may be the place for you!
Read More: 10 Reasons to Study Abroad in London
If you're looking to study abroad in London, CIEE offers several programs that allow students to choose from a variety of courses, participate in excursions, volunteer, and more. Simply apply for one of CIEE's London study abroad programs through your application.
While a student's London study abroad packing list is heavily influenced by the season and weather they will experience, we generally recommend that students on spring and summer programs pack comfortable walking shoes, rain jackets, and light weight clothing. For fall and winter programs, we recommend that students pack warm, layerable clothing with common winter accessories like gloves, hats, scarves, etc. 
Read More: How to Pack for a Semester Abroad in London
One of the biggest DO's in London is to make sure you look right when you cross the street – remember they drive on the left! One of the biggest DON'TS in London is prioritizing a visit to the London Eye. While this attraction is usually at the top of tourist's lists, there are a plethora of other attractions to visit in addition to the London Eye, including the Tower of London, Buckingham Palace, and Trafalgar Square among others.
In order to ensure our students feel welcomed, supported, and empowered while studying abroad, CIEE staff completes comprehensive diversity equity and inclusion (DEI) training. Staff provide students with advice, resources, and ongoing support both before and during their study abroad program in London.
For more detailed information on diversity in London, visit our Diversity in London page.
Study Abroad Scholarships & Grants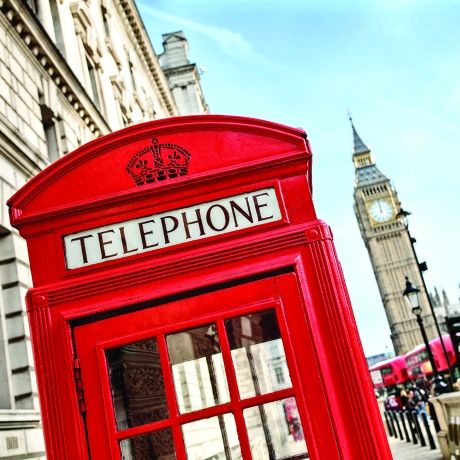 Apply in 1,2,3!
You may be wondering if there are any scholarships for studying abroad in London. CIEE offers scholarships and grants for study abroad programs in London to students with demonstrated financial need, proven academic merit, and for specific CIEE programs. Students can apply for scholarships through 3 simple steps:
Search for and apply to your dream program
Review all available funding opportunities
Complete the Scholarship & Grants portion of your application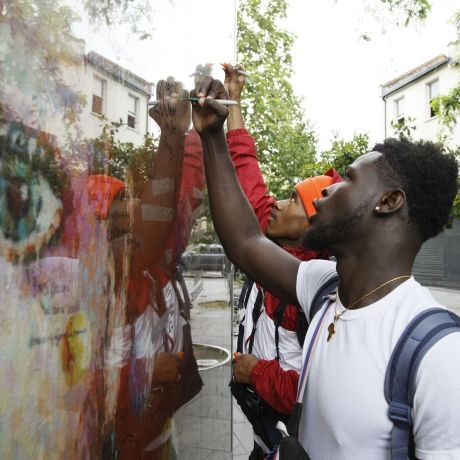 Study Abroad Scholarships
NEED-BASED SCHOLARSHIPS
Based on students' Estimated Family Contribution (EFC) from their Free Application for Federal Student Aid (FAFSA) and enrolled institution. Complete the Scholarships & Grants portion of your program application to be considered for all awards to which you are eligible.
MERIT SCHOLARSHIPS
Based on academic achievement. Complete the Scholarships & Grants portion of your program application, along with an essay, to be considered for all awards to which you are eligible.
OTHER SCHOLARSHIPS
Other scholarship awards are based on program or alumni status.
TALK TO A STUDENT WHO'S LIVED IT...
Reach out to one of our Student Ambassadors to learn what CIEE Study Abroad is really like from alums who've lived it! Address any questions you may have about London, from your academic interests and travel planning to housing and cultural differences. 
Study Abroad in London Blog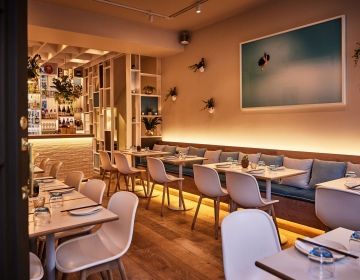 By: Abigail Sekyere London is a place filled with so much culture and diversity! Because of this there are lots of food options from traditional English food, ethnic food to... keep reading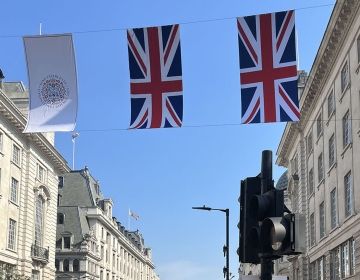 By: Abigail Sekyere 1. I really loved how walkable London was. My friends and I would often walk around to places that we wished to go because everything was pretty... keep reading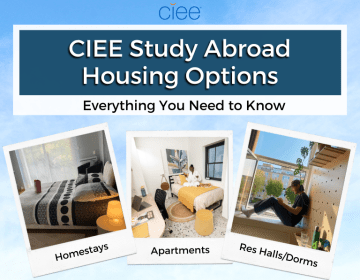 If you're considering a study abroad program, it's likely that you're also thinking about your housing options! While you're anticipating exciting courses and foreign country exploration, having a better understanding... keep reading
London Study Abroad Experiences
"This program offers a great introduction to the city through excursions near or within London. There were many opportunities to go and explore several areas and CIEE places students in a great central location! The staff is incredibly welcoming and helpful and were willing to go above and beyond for their students!"

Calista P., University of Colorado-Boulder

"The staff here are always so willing to help students with anything they could ever need and I love having the opportunity to travel to multiple countries to study!"

Corinne E., Arizona State University

"I have thoroughly enjoyed this program including the courses, teachers, advisors, and study tours that CIEE offered."

Ashley R., Pennsylvania State University

"The program staff was very nice. They were very generous with the scholarships and grant that paid for the flight here. The program trip to York was amazing, and the staff makes sure you don't lose touch with them and that you have support and feel comfortable while you're here."

Kamiya T., Howard University