Visiting Brighton: England's Quaintest Beach Town
Before I moved to London, the first thing that came to mind when I thought about the city was the colour grey. While I was excited to explore a new city, the cold and windy weather was a worry for me because I grew up in Florida where sunshine and beach days are constants. One weekend when I was feeling particularly homesick, my friends and I visited Brighton. It is a quaint beach town complete with a pier, independent shops and beach huts. It definitely filled the Florida-shaped hole in my heart and I plan on going back several more times before the semester is over.  
HOW TO GET THERE:
We got to Brighton using the Thameslink via St. Pancras Station. Our round trip journey was around 20 pounds and took one hour each way!
PLACES TO SEE:
BRIGHTON PALACE PIER: When we got to Brighton, we went straight to the pier. I could have spent all day standing on the pier looking out at the water! The pier also has all sorts of arcade games and rides for hours of fun.
SEA LIFE AQUARIUM: Sea Life Aquarium is right next to the pier and is the world's oldest running aquarium with over 5,000 animals! Tickets online are between 10 and 15 pounds, depending on when you buy them. I would definitely recommend buying them in advance, as tickets day of are 20.50!
BEACH HUTS OF HOVE: If the charmingly famous Notting Hill homes were transformed into beach huts, they would look like the Beach Huts of Hove. They are around a 20 minute walk from the pier.
ROYAL PAVILION:  This vacation home of King George IV was inspired by Chinese and Indian architecture. It definitely is unlike anything you would see in the city. The gardens are also a must-see, with roses, peonies, tulips and daisies all planted by the pavilion's volunteer team!
THE LANES: The lanes are filled with eclectic shops and independent stores. Visit for the most unique vintage clothing, stationary or the perfect gift! 

THINGS TO EAT:
PUREZZA PIZZA: This plant-based pizzeria serves pizza and Italian dishes with a wide range of options to fit any flavor palette. I had the truffle pizza, which was delicious and completely vegan.   
BIRD&BLEND TEA COMPANY: We popped into this tea shop and were surprised at the wide range of flavors, like Rasberry Apple Pie and Bonfire Toffee! The store even hosts "Universitea" programming, where you can learn how to make your own special tea blends!
BOHO GELATO: Boho Gelato makes all of its gelato in house every morning using sustainable ingredients. Since they have opened, they have made over 500 flavours! I tried the Carrot Cake, which definitely did not disappoint.  
COPPA CLUB: Coppa Club is one of London's most well-known restaurant chains, because you can dine in an igloo! Besides the notable décor, the meal that I had was the best of my time abroad so far! I would definitely recommend visiting the location in Brighton, especially if you can't get a reservation at the Tower Bridge location.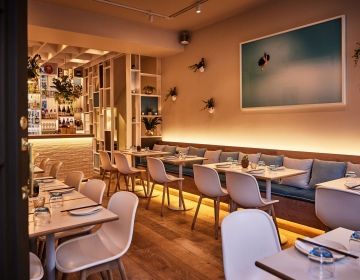 By: Abigail Sekyere London is a place filled with so much culture and diversity! Because of this there are lots of food options from traditional English food, ethnic food to... keep reading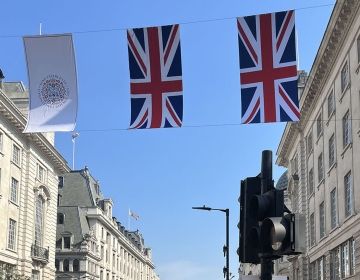 By: Abigail Sekyere 1. I really loved how walkable London was. My friends and I would often walk around to places that we wished to go because everything was pretty... keep reading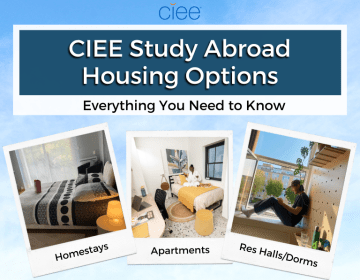 If you're considering a study abroad program, it's likely that you're also thinking about your housing options! While you're anticipating exciting courses and foreign country exploration, having a better understanding... keep reading