Credit
3 semester hours
4.5 quarter hours
Eligibility
Overview
Live
with a host family committed to making your stay unforgettable
Learn
on a program that combines academics with cultural activities that enrich your learning abroad experience
Explore
the Gran Museo del Mundo Maya: a world-class museum covering Yucatán from its geological origins to the present
287
days of sunshine per year
1598
completion date of the oldest cathedral on the American continent
1542
year Merida is founded
Experience
The Destination
Mérida is the capital of the Yucatán state and the largest city on the Yucatán Peninsula with a population just under 900,000. It is known for its Mayan ruins, art, and architecture and has the largest intact indigenous population (60%) of any city, which is reflected in its regional food and music. Mérida is a modern city with shops, a youth symphony, public and private hospitals, and dozens of public and private higher education institutions. Additionally, Mérida is a hub for travel within the Yucatán Peninsula and beyond, with connections to Mexico City, Belize, and Guatemala.
Popular tourist attractions are important archaeological UNESCO World Heritage sites such as the Mayan Museum, the Provincial Palace, Uxmal architectural ruins, nearby cenotes, the nearby Gulf of Mexico, and Celestún National Park.
Mérida has tropical weather with a very distinct dry and wet seasons. The rainy season is from June through October. The average daytime high temperature is 33°C (91°F) with nighttime temperatures around 18°C (64°F). Geologically, the Yucatán has a karst topography of limestone, with many underground caves and cenotes. Two zoos, a botanical garden, the Museum of Natural History, and several science institutes also make Mérida a regional STEM center. The city sits within the Chicxulub crater, formed by a large asteroid impact 66 million years ago. The asteroid impact is responsible for the fifth great extinction, including all dinosaur species.
CIEE wants all our students to feel welcomed, supported, and empowered to succeed while studying abroad. Local CIEE staff have provided details about conditions and cultural attitudes that students with specific identities might encounter in Yucatán.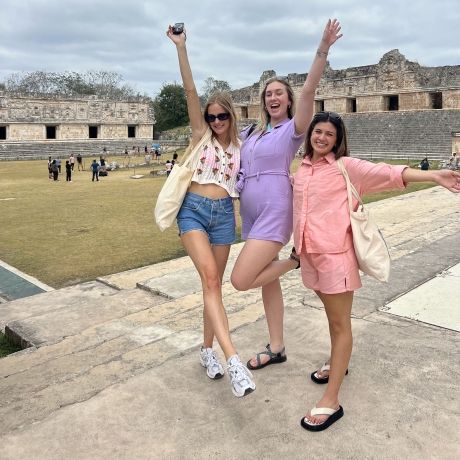 Excursions & Activities
In the January in Yucatán program, you may:
Explore Chichén Itzá and nearby Cenote Sagrado where humans were sacrificed to the Mayan rain God - Chaac.  
Birdwatch in Ria Lagartos Wildlife Refuge, home to countless pink flamingos and beautiful sunsets with pink waters  
Explore Merida´s magnificent Botanical Garden.  
Fall in love with colonial architecture in Mérida's historic center while enjoying a coffee or tea in one of the many terraces and coffee shops.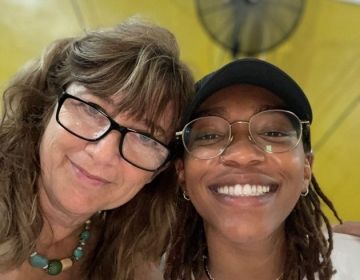 By Ciara Pettit - Liberal Arts Student, 2022 August 7th was the day my life was about to change for the next couple months. I got on an airplane for... keep reading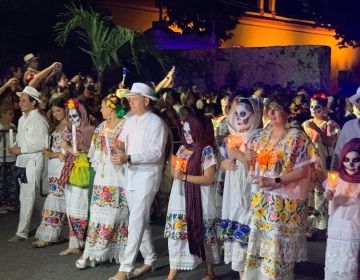 From Yucatan to the rest of the world, Hanal Pixán is a magical experience where people celebrate those persons who have passed away. Hanal Pixán means "The meal of the... keep reading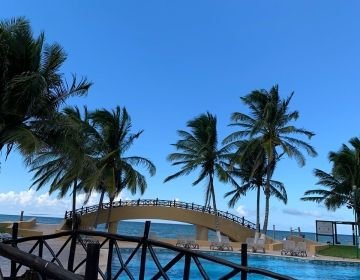 This time we visited San Crisanto, a beautiful place to go if you are in Merida Yucatan; Magic began on the road we had to take to get there; the... keep reading
"This was an amazing experience and anyone can benefit from this whether it's through language development or cultural awareness"

Alexus G., Virginia State University

"It's an amazing experience that expands your Spanish skills"

Noel T., Wofford College
Housing
Homestays: An integral part of the program, homestays allow students an insider's view of Mexican culture and a great opportunity to practice and enhance their Spanish skills. Your host family provides a single room, private or shared bathroom, a desk, laundry once a week, Wi-Fi, and a copy of the house keys.

All homestays are relatively close to coffee shops, malls, commercial centers, ATMs, and restaurants, and within 30- to-45 minutes commute to CIEE Yucatán Center. Depending on students' housing profile and homestay availability, students may be placed in double homestay occupancy with single and/or double rooms and shared bathrooms.
Residence Hall: Subject to availability and seasonal demand, CIEE Yucatan may be able to place students at Campus Residencias (CR) in single or double bedrooms all equipped with a TV, bathroom, Wi-Fi, safe box, desk, chair, lamp, freezer, microwave, and kitchen accessories. Double rooms share a kitchenette and bathroom.
The complex is exclusively for college students with a mix of local and international students and is located at a 20- to-30-minute ride to Merida's beautiful downtown, shopping centers, museums, and CIEE Yucatan Center. CR offers a shuttle bus service at an additional cost and Uber is also an option.
Campus Residencias offers a wide range of facilities including a gym, swimming pool, study area, meeting room, cafeteria, BBQ area, green areas, and 24/7 first aid medical assistance. In addition, students have access to the laundry room, or they can opt to pay for linen service. 
Homestays: Two meals per day are included. Although host families and students arrange their own meal schedules, usually it is breakfast and dinner, and students are responsible for the remaining meal, either preparing them at home or eating in one of many restaurants and cafés throughout the city. Students who are staying for a full year are responsible for their meals during breaks between semesters. 
 
Residence Hall: Meals are not included at the residence hall. Students can prepare their own meals in the kitchenette, they can opt to pay for a meal plan use the cafeteria at UC at their leisure or explore the myriad restaurants throughout the city. 
Academics
Courses are taught at CIEE Yucatán and are only for CIEE students. Classes are scheduled Monday-Friday and meet three to five times per week, and attendance is strictly enforced both for classes and required co-curricular excursions.  Students should expect an average of two hours of preparation required for each hour in class.  Instruction is supported and augmented online with our learning management system, Canvas. 
Courses
Natural Resources, Conservation, and the Environment
Note: This course listing is for informational purposes only and does not constitute a contract between CIEE and any applicant, student, institution, or other party. The courses, as described, may be subject to change as a result of ongoing curricular revisions, assignment of lecturers and teaching staff, and program development. Courses may be canceled due to insufficient enrollment.
"(GI)" denotes courses that originated at CIEE's Global Institutes and that are offered at multiple CIEE sites.
Dates & Fees
You get more for every dollar when you study abroad with CIEE, because our high-quality programs include everything from excursions to insurance. There are no hidden charges, and no disappointing surprises when you arrive.
Program

Application Due

Start Date

End Date

Fees & Housing

Program

January 2024

3 weeks
Start Date

End Date

Fees & Housing $3,850
To help you budget, keep in mind that students are responsible for the cost of international airfare, local transportation, books and supplies, visas, and personal expenses. In addition, your college or university may charge additional fees for study abroad, or may require you to receive a transcript via CIEE's School of Record, which carries an additional fee of $500.
Program Fees
CIEE offers the most student support of any provider in its program fee, including an airport greeting, full-time leadership and support, orientation, cultural activities, local excursions, pre-departure advising, and CIEE iNext travel protection with benefits.
Participation Confirmation = $300*
Educational Costs = $2,690
Housing = $780
Insurance = $80
Total Fees = $3,850
Estimated Costs
Students are responsible and manage costs related to travel, meals, books, and personal expenses. Below are estimates for consideration.
Meals not included in program fee = $168†
International Airfare = $650††
Local Transportation = $100†††
Books & Supplies = $20††††
Personal expenses = $125†††††
Total Costs = $1,063
Financial Aid
CIEE offers the most grants and scholarships of any study abroad organization, including $8 million/year in travel grants, merit-based scholarships, institutional and MSI grants, and Gilman Go Global Grants.
*non-refundable
†For students in homestays, families provide 2 meals (breakfast and lunch). For students in apartments, you should budget approx. $296 per month for groceries if you plan on making your own meals, and more if you plan on eating out regularly.
††round-trip based on U.S. East Coast departure
†††Based on public transportation.
††††In Jterm courses, most of the materials are online resources.
†††††$100 emergency fund + cell phone expense + toiletries
Cultural and/or Co-curricular Activities
Staff
Karla is the Center Director of CIEE in Yucatán, and she brings to CIEE more than 20 years of experience working in the international education field.
Program & Student Life Manager
Alan joined CIEE Yucatan in March 2022 as Student Life and Academics Manager. He is an experienced Psychologist focused on student coaching and tutoring.
Get Started Steps
Get Started
Here's what you need to do to take the next steps:
Start an Application
You're one step closer to an amazing study abroad experience!
Connect With Your Campus Study Abroad Office 
Share your plans and confirm you're on track to meet all required steps to go abroad.
Contact Us 
Send us an email if you still have questions or need information about applying to this program.