Explore Sydney, Australia 
When you study abroad in Sydney, you'll be in a multicultural city that welcomes students from around the globe with open arms. Once a British penal colony, today the largest city in the land down under hosts some 35,000 international students who enjoy Sydney's sunny skies, outdoor lifestyle, national parks, arts, culture, and more.
You'll be in one of the most livable cities in the world with magnificent beaches, social inclusion, and diverse industry. If you want to study abroad in Australia's safest city and experience Sydney life, check out CIEE's study abroad programs in Sydney.
Study Tours & Cultural Excursions in Sydney
Every CIEE semester program has frequent cultural excursions uniquely designed to complement the program's academics and enhance students' cultural immersion. Past study tours and cultural experiences in Sydney have included:
Go on an overnight excursion to Canberra for a historical overview of Australia's past
Kayak with fellow students through Sydney Harbor
Visit the Sydney Opera House for a performance
Explore national parks like Darling Harbour National Park and Tomaree National Park
Enjoy a traditional and unforgettable Australian BBQ
Hike the Blue Mountains with experienced guides
If you're looking to learn fun facts about Sydney and join in on unique experiences with your fellow classmates, CIEE's tours and excursions allow you to do just that! From abundant sea and wildlife to diverse cultures and history, Sydney offers something for every student.
About the Center
Situated in a bustling urban area, CIEE Sydney boasts three classrooms, a student lounge, an academic advising office, a student life office, and complimentary WiFi and printer access. Just outside the Center, students will find they're near cafés, restaurants, and shops, providing them with a dynamic environment to learn and explore.
Beyond the Center, students will discover CIEE Sydney's location is one of its most defining features, with its easy access to the city's most iconic landmarks and cultural attractions. By utilizing Sydney's excellent public transportation options, students can easily navigate to stunning beaches, the renowned Sydney Opera House, countless museums, and much more.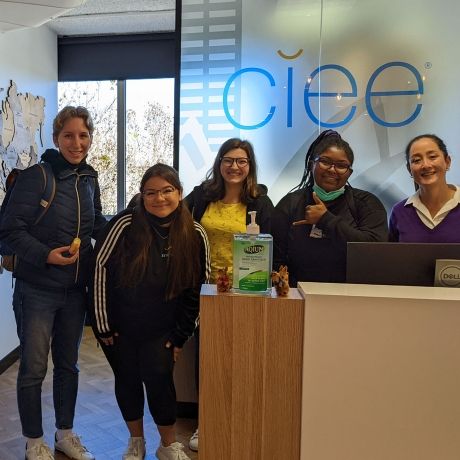 Where Students Study
CIEE Sydney
CIEE Sydney is part of the CIEE Open Campus Block Network and is perfect for exploring every inch of this seaside city.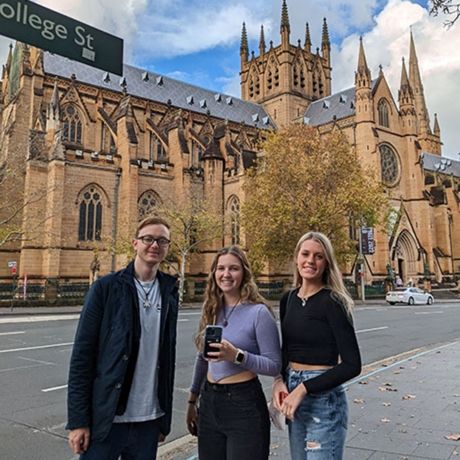 Internships & Volunteering
Depending on their program of study and availability, students may be able to participate in an internship or volunteer. Students interested in interning in Sydney may be placed at a company ranging from innovative start-ups in business to global organizations and NGOs.
Students looking to volunteer in Sydney may be able to work on projects to support the needs of stray dogs and cats, peer-to-peer tutor at the Indigenous Education Center, or help young learners with basic computing skills.
Study Abroad Programs in Sydney
Currency 
Australian Dollars (AUD)
Spoken Languages IN Sydney 
English
Available Transportation 
Train, light rail, bus, ferry
Famous Local 
Chris Hemsworth – Australian actor known for Thor
Climate 
Sunny, warm summers with rainy, cool winters with an average temperature of 67°F
Places to Explore 
Sydney Opera House – iconic performing arts venue
Airport 
Sydney Kingsford Smith International Airport (SYD)
Social Norms 
"G'Day!" is a common informal slang term to greet others
What to Pack 
Comfy shoes, jeans, jacket, sandals
Frequently Asked Questions
Besides Australia's wonderful year-round weather, Sydney is a great place to study abroad for students looking for a multicultural city with convenient transportation and quality courses. Whether you want to study environmental health, complete an internship, or just experience life in Sydney, this city offers something for everyone.
Life in Sydney, Australia is generally regarded as safe, lively, and beautiful. Sydney exposes students to diverse cultures, world-famous attractions, an outdoor lifestyle, spectacular beaches, and so much more.
Sydney is the safest city in Australia and one of the safest in the world. As with any study abroad program in a new city, we encourage students to travel in groups, keep their personal belongings safe, and use their best judgment when traveling.
In order to ensure our students feel welcomed, supported, and empowered while studying abroad, CIEE staff completes comprehensive diversity equity and inclusion (DEI) training. Staff provide students with advice, resources, and ongoing support both before and during their study abroad program in Sydney.
For more detailed information on diversity in Sydney, visit our Diversity in Sydney page.
Study Abroad Scholarships & Grants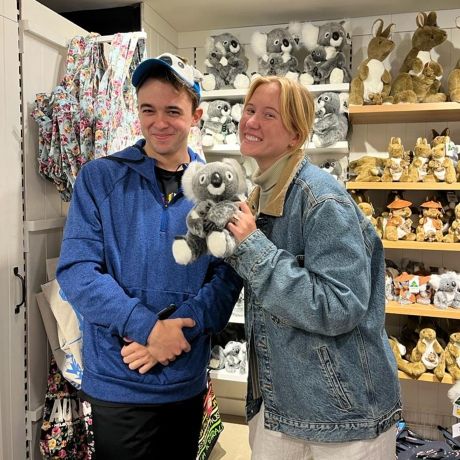 Apply in 1,2,3!
You may be wondering if there are any scholarships to study in Sydney. CIEE offers scholarships and grants for study abroad programs in Sydney to students with demonstrated financial need, proven academic merit, and for specific CIEE programs. Students can apply for scholarships through 3 simple steps:
Search for and apply to your dream program
Review all available funding opportunities
Complete the Scholarship & Grants portion of your application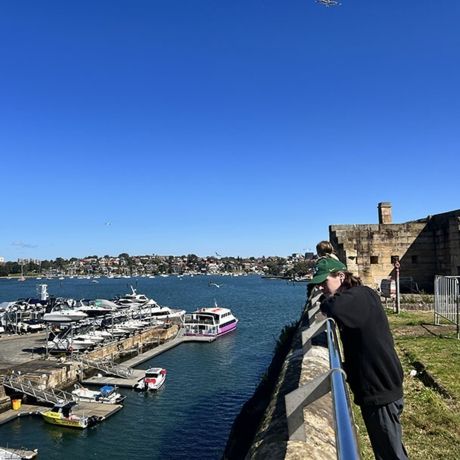 Study Abroad Scholarships
NEED-BASED SCHOLARSHIPS
Based on students' Estimated Family Contribution (EFC) from their Free Application for Federal Student Aid (FAFSA) and enrolled institution. Complete the Scholarships & Grants portion of your program application to be considered for all awards to which you are eligible.
MERIT SCHOLARSHIPS
Based on academic achievement. Complete the Scholarships & Grants portion of your program application, along with an essay, to be considered for all awards to which you are eligible.
OTHER SCHOLARSHIPS
Other scholarship awards are based on program or alumni status.
Talk to a Student Who's Lived it...
Reach out to one of our Student Ambassadors to learn what CIEE Study Abroad is really like from alums who've lived it! Address any questions you may have about Sydney, from your academic interests and travel planning to housing and cultural differences.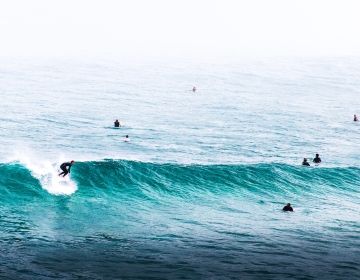 Embarking on a study abroad journey is a thrilling adventure, and choosing the right destination can significantly enhance your experience. For those considering the vibrant city of Sydney with CIEE)... keep reading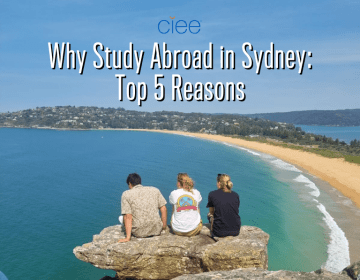 As one of Australia's largest cities, Sydney is an incredible destination and a perfect place for a study abroad adventure! From its iconic cityscape and stunning architecture to its brilliant... keep reading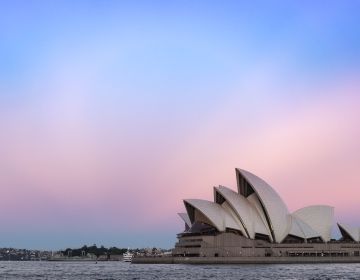 Sydney, Australia is one of the most popular destinations for university students studying abroad. The city has a unique blend of modernity and culture, and there is no shortage of... keep reading