Top 10 Study Abroad Myths (Debunked!)
There are a lot of misconceptions about studying abroad. And we're here to set the record straight!  
Let's dive in as we debunk common study abroad myths.  
Read More: What are the Advantages and Disadvantages of Studying Abroad? 
Top Study Abroad Myths  
There are a lot of study abroad myths. In fact, these myths sometimes actually prevent students from studying abroad – which is totally uncool – and why we want to disprove them! Sometimes a little context and reassurance are all you need to help you make your study abroad dreams a reality.  
Read More: Your Study Abroad FAQs [Answered!] 
Myth #1: "Study abroad programs are expensive."  
This is one of the most common myths about study abroad – most students think study abroad programs are significantly more expensive than their typical programs on campus.  
Reality: CIEE study abroad programs range in pricing, and some may even be less expensive than a regular semester on campus at institutions in the United States. For example, we offer J-term programs that start at $3,650 and even semester-long programs starting at $12,950. There are a wide variety of programs, so you can choose a study abroad option that fits into your budget.  
And it's important to note that our one-time program fee covers most expenses, including:  
Tuition 
Housing 
Pre-departure advising 
Orientation  
On-site staff and 24/7 emergency support 
Culture and co-curricular activities 
Travel protection  
Take a close look at all our study abroad programs to find one that works for you!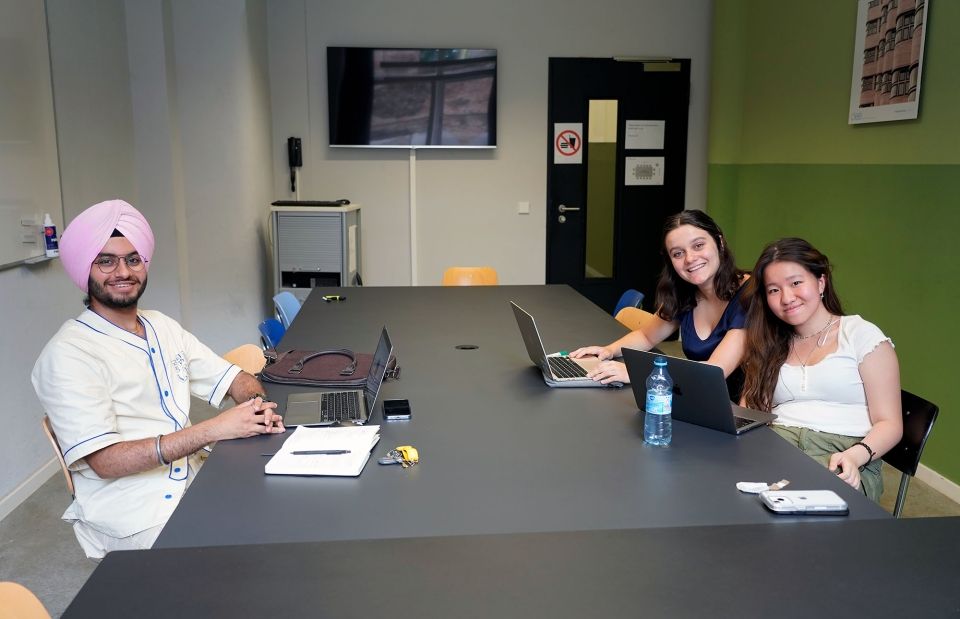 Read More: Top 10 Most Affordable Study Abroad Programs 
Myth #2: "I won't qualify for a study abroad scholarship."  
Reality: CIEE awards millions in scholarships and grants annually to help students study abroad. Financial assistance is awarded to students across three categories: Need-based, merit-based, and other areas of funding.  
Here is a breakdown of the scholarship categories:  
Need-Based Scholarships: Based on students' Estimated Family Contribution (EFC) and their Free Application for Federal Student Aid (FAFSA). 
Merit Scholarships: Based on academic achievement.  
Other Scholarships: Based on other factors like program, alumni status, or enrolled institution.  
Read More: Study Abroad Scholarships: Everything You Need to Know  
Myth #3: "I can't study abroad because of my sports commitments."  
Another common myth about study abroad for student athletes is that their on-campus sports commitments don't allow for study abroad programs.  
Reality: CIEE offers study abroad programs that don't impact semesters and occur during school breaks, like January programs, summer programs, and even online programs. It might even be a good idea to talk with a coach and academic advisor to see if you're able to participate in a study abroad program during your off-season. There are options for every student!  
Myth #4: "If I study abroad, I'll miss out on campus activities back home."  
Reality: If you're concerned about missing out on activities on-campus, check out our programs offered during school breaks!  
Read More: The 10 Best Summer Study Abroad Programs for 2023 
Or, if you're really wanting to do a semester-long study abroad trip and you're on the fence about missing out on activities back home, remind yourself that studying abroad means getting the experience of a lifetime. Plus, depending on where you're at in your college career, those on-campus activities will be there for you next year (or the year after!)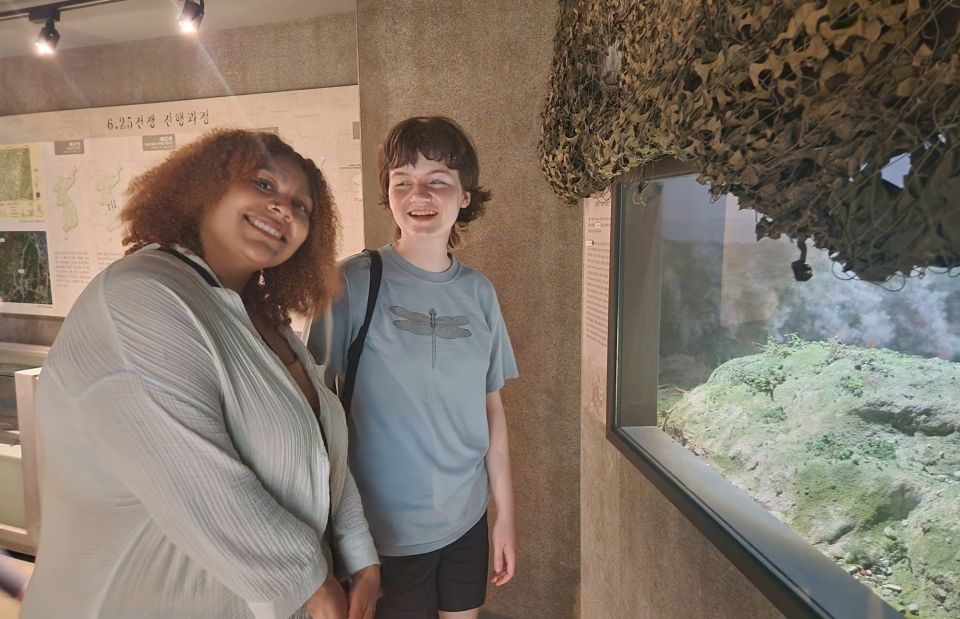 Read More: Why Study Abroad? Top 7 Benefits of Studying Abroad  
Myth #5: "My classes won't align with a study abroad program."  
Reality: With CIEE, our study abroad courses run the gamut of disciplines, so no matter your intended degree, you can take courses relating to it, and that will align with your on-campus classes. Your academic advisor and on-campus study abroad counselor will help you with this, too! And we're always available for questions.  
We offer high-quality and interesting courses in:  
Art and Architecture 
Business 
Communication, New Media, and Journalism 
Global and Community Health 
International Relations and Political Science 
Language, Literature, and Culture 
STEM and Society  
No matter what you're studying, you'll stay on track with your coursework.  
Myth #6: "I won't graduate on time."  
Reality: While this is a common myth about study abroad, it is absolutely not true! You earn credits toward your degree when studying abroad and as long as you keep up with your coursework and check in with your academic advisor ahead of your travels, you will graduate without issue. Thousands of students throughout the United States study abroad each year and graduate right on time!  
Myth #7: "I won't know the language abroad."  
Reality: Depending on where you go during your study abroad program, it's likely that you might not know, or be fluent in, your destination's official language. However, it's important to keep in mind that much of the world speaks English, and depending on your program of choice, you can take courses in English, too.  
Plus, it's worth mentioning that you'll be embarking on your study abroad adventure with other classmates and CIEE staff who all speak English, so you'll be surrounded by others you'll be able to easily communicate with.  
And take learning a new language as a fun opportunity – brush up on common words and phrases ahead of your trip and you might pick up on a new language faster than you think!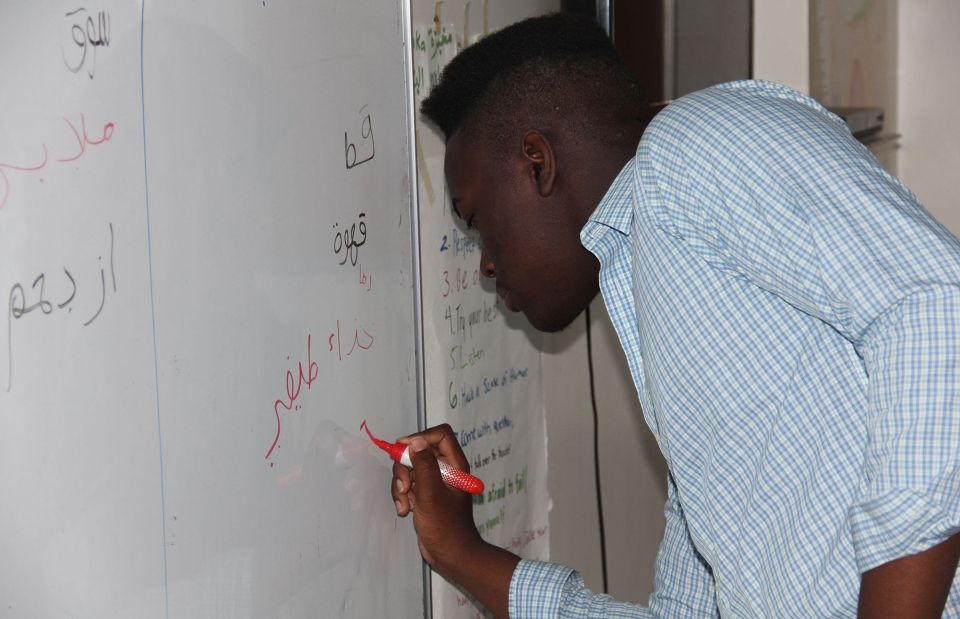 Myth #8: "I won't feel safe in a new country."  
Reality: We understand that traveling to a new place and an entirely new country can seem overwhelming. While this might be something you feel ahead of your study abroad program, we're doubtful you'll feel that way once you settle in! CIEE ensures your safety with a 24/7 emergency support team and CIEE-approved housing. Just like in the U.S., you should be mindful with your belongings and be cautious if traveling alone. 
Myth #9: "I won't have any support abroad."    
Reality: This study abroad myth couldn't be further from the truth! Not only will you start your study abroad travels with a group of peers, CIEE has support teams available throughout the entirety of your trip. You're also bound to make friends and become close with others you'll meet during your adventure.  
And even if you get homesick or feel like you need more support, know that these feelings are normal, and you can always reach out to the CIEE team.  
Read More: Challenges of Studying Abroad You May Face (And How to Overcome Them) 
Myth #10: "International education won't help my career."  
Reality: An international education does quite the opposite – it helps people build their dream careers! The hard and soft skills you acquire during a studying abroad program are invaluable. To name a few: 
Leadership skills 
Communication skills 
Independence  
Problem-solving skills  
You'll also enhance your global perspective and thinking, demonstrate cross-cultural understanding, and tons more. A study abroad experience will give you a competitive advantage over your peers and will help make your resume a standout.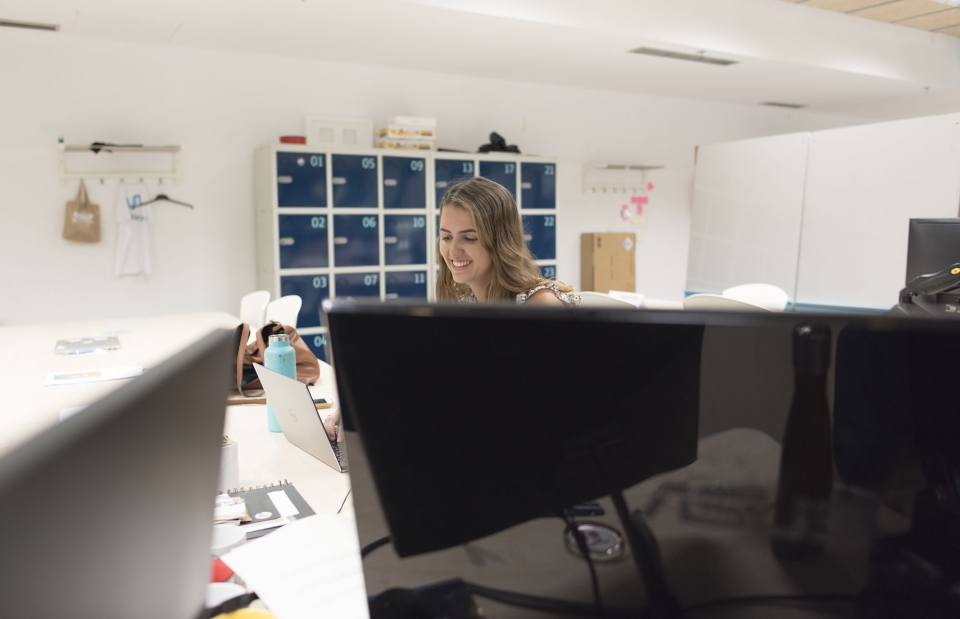 Read More: How to Put Study Abroad on Your Resume: 4 Steps  
Get on Your Way 
We try to make studying abroad an accessible and adaptable experience for all students from different backgrounds because we truly believe that studying abroad helps create global citizens who will shape a brighter future. And now that we've debunked these common myths about study abroad, you can get started on your own adventure today!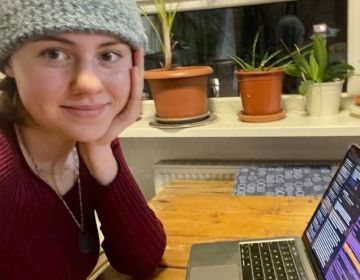 Kate Miller is one of our Open Campus students of this Fall Semester 2023. She has been studying and doing her internship at a local startup called Tuesday Coworking, environmentally-conscientious... keep reading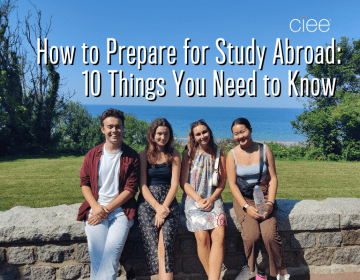 Prepping for the adventure of a lifetime can be exciting and overwhelming. All at the same time. That's why we've compiled a list of the most important things to consider... keep reading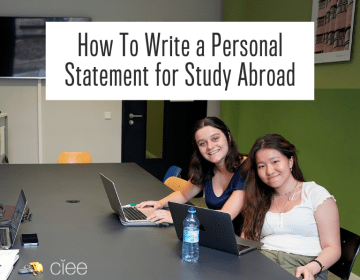 Writing a personal statement is an important aspect of the study abroad application process. However, if you're unfamiliar with the practice, it can seem overwhelming. Have no fear – CIEE... keep reading