Your Study Abroad FAQs [Answered!]
We know you put a lot of thought into choosing the right study abroad program. It makes sense you might have some questions about the process. 
So, here we outline some of the most frequently asked questions students ask about studying abroad. Use it as a general overview of what our programs are like and be sure to note the many rewards of an international adventure.  
Are
Study Abroad Programs Hard
to Get Into?
With CIEE, there are some general requirements you will need to meet to qualify for our study abroad programs, which, at times, can be competitive. Most of our programs require an overall 2.5 or 3.0 GPA.  
Before planning your study abroad trip, it's a smart idea to discuss your travels with an academic advisor and study abroad counselor on your campus. An advisor will be able to determine if you're eligible for a study abroad program and to ensure the program you choose will keep you on your academic track.  
A study abroad counselor will also be able to review other important details about the program and will serve as a resource throughout the planning process. And we're available too as a resource to answer any of your questions.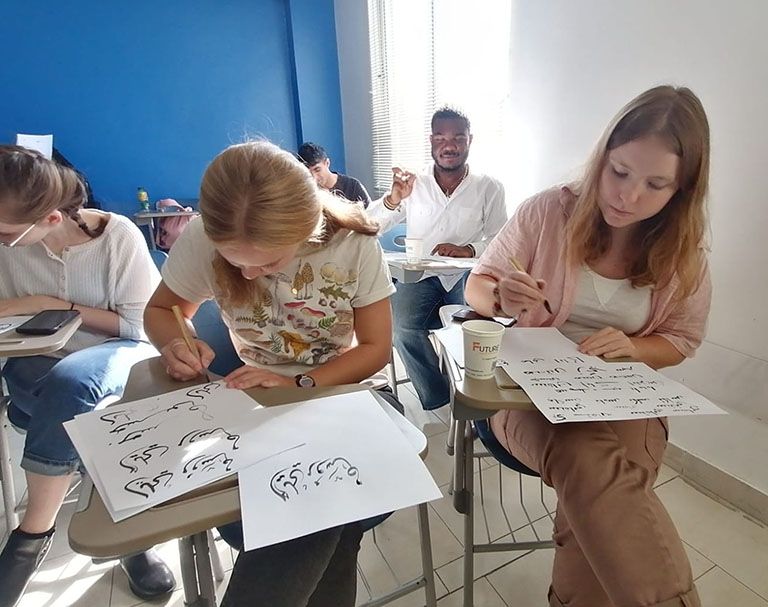 Are Study Abroad Classes Easy? 
The rigor of your study abroad coursework depends on the study abroad program you choose.  
You might discover that your study abroad classes are more challenging than you thought because other countries have different education styles.  
For example, the U.K. style of education typically focuses on a narrower number of subjects but really dives deep into the matter. Some countries may have a more student-independent style and others may be research-focused. On the other hand, you might find that you prefer a non-American education style and really enjoy the class structure.  
It's also important to be mindful that you may experience some communication barriers in class. While most of our study abroad courses are taught in English, a good number include the local language.  
Even if a class is taught in English, the dialect or accent might be unfamiliar, and even cultural references or common phrases used during certain lectures may be confusing. Think of unusual common American phrases that you understand but international students might have trouble deciphering like, "raining cats and dogs," or "a wild goose chase."  
You'll need to be diligent to ensure that you're understanding your professors and the course content correctly.  
Another thing to keep in mind: Studying abroad is fun and promises the adventure of a lifetime. However, you may find that balancing your explorations with schoolwork can be overwhelming. Take a look at some common challenges you may face during a study abroad trip and try to stay on top of your studies as much as possible by finding a study buddy, meeting with professors one-on-one, and staying on top of coursework as much as possible. Having a good study foundation will be helpful for your ultimate study abroad success.  
Anyone! Any student attending an institution with a study abroad program who meets the program requirements, like GPA eligibility, can apply to study abroad.  
With CIEE, we try our best to ensure students who want to study abroad can by offering millions in financial assistance each year. We offer diverse scholarships and grants options broken down into three scholarship types: 
Need-Based Scholarships: Based on financial need
Merit-Based Scholarships: Based on academic standing
Other Funding: Based on alumni status or specific program choice 
Find what type of assistance you're eligible for to help make your study abroad dream a reality. And we're here too if you have any questions.  
Also note that while we encourage all students to study abroad, there are some study abroad locations that might have different cultural views on a variety of topics that might be important to you, like gender, socioeconomic status, race, or sexuality. Take a look at our City-Specific Resources page to get a better sense of conditions and cultural attitudes you might encounter in different study abroad cities.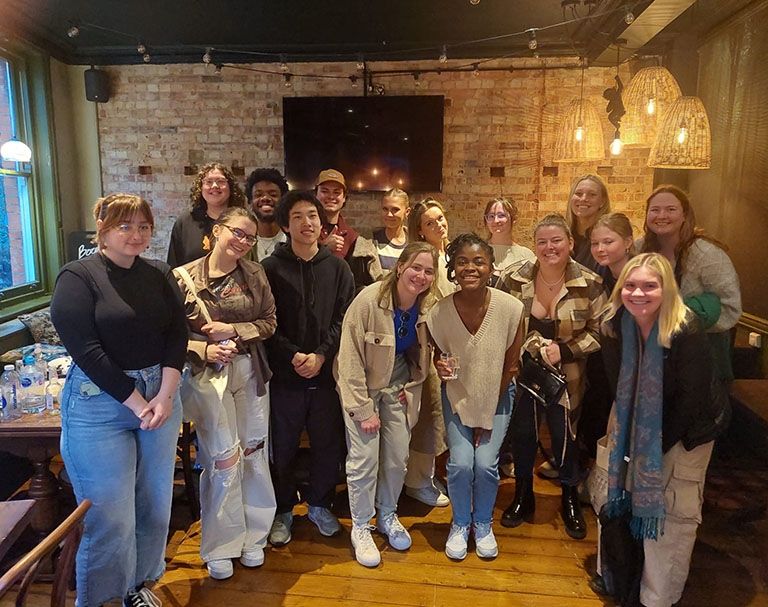 When to Study Abroad
in College?
Some colleges may have specific guidelines for when students are eligible to study abroad. Statistically, most students study abroad during their junior or senior years. This is due to a variety of factors such as already having a declared major by the time you're an upperclassman, a more robust GPA, the ability to align credits with your academic track, and more.  
It's best to also discuss this with your academic advisor and on-campus study abroad office – they'll be able to provide you with plenty of details on your school's study abroad policies and more.  
No matter when you choose to study abroad, we recommend planning your trip as soon as possible! We offer a ton of different options so getting a sense of what you'd like to achieve during a study abroad program ahead of time will help as you continue your studies. Make sure to check out our Planning Study Abroad page for a broad overview of the study abroad process.  
How Does Study Abroad Change You?
There's no denying that a study abroad experience will change you. But we promise you'll change in all the best ways. After your adventure of a lifetime, you'll gain: 
An expanded (and quite literally, global) perspective
Lifelong connections
Essential skills that will last a lifetime (and will help you achieve a competitive edge)
The tools and experiences to become best version of yourself 
Learning from others from diverse backgrounds, gaining cross-cultural competencies, and navigating the ins and outs of international traveling (even something mundane like learning new transportation systems) will provide invaluable experience. You'll come back from your trip a changed person for the better.  
A study abroad experience is calling – get started today!