Challenges of Studying Abroad You May Face (And How to Overcome Them)
Studying abroad is an adventure of a lifetime, yet like anything, it can come with some challenges and learning curves. After all, you are exploring a (likely) brand new country with its own customs and norms, as well as traveling far from home.  
It's normal to find some parts of studying abroad difficult. Unfortunately, not everything can be all fun all the time, (although we think our study abroad programs come pretty close!) but you'll have us as a resource, as well as a whole group of fellow peers who are navigating this adventure with you. You got this.  
Read on as we list some common challenges of studying abroad that you might encounter and how to overcome them.  
Challenge #1: Homesickness
During your study abroad, you'll be in an unfamiliar place miles away from home and surrounded by new people. It's completely natural to feel homesick at times. 
Here are a few ways to help you manage these feelings while still enjoying this rewarding experience: 
Stay in touch with your family and friends. 
Make sure to download an app (like WhatsApp) so you can text and video chat with your friends and family frequently. You can even go old school and write letters or send postcards. Your people back home will be happy to hear about your international updates, and snail mail can be a welcome surprise!  
Sometimes, the best way to overcome homesick feelings is to get outdoors and do some good old-fashioned exploring. Step out of your comfort zone! Visit a new café, take photos of your new favorite coastline or monument, or just take a walk to interesting places, like public parks, theaters, and more. Continuing to explore will serve as a reset and a reminder of all the new opportunities yet to be discovered.  
Talk with your friends or CIEE support staff if you're feeling homesick. It's likely that your friends on the trip will feel similarly sometimes. Talking about it can help!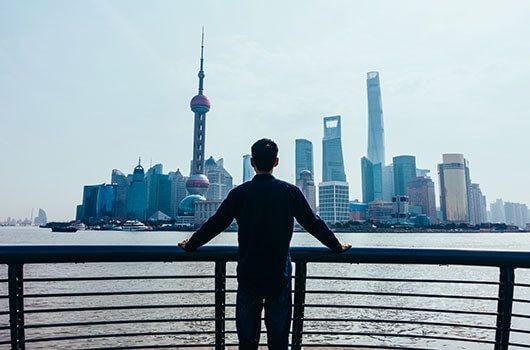 Challenge #2: Language Barrier 
It's possible that you may run into language barriers and communication challenges during your study abroad trip. That said, we should note that you'll probably never be stuck in a situation where you can't find a single English speaker, particularly in major cities. Either way, we're here for support and you'll be with a group of other (English-speaking) students.  
While this may be a challenge, being in another country where English is not the first language can also be fun and exciting! Take this opportunity to immerse yourself in a new way of communicating.  
Here are a few things you can do to tackle possible language barrier issues: 
Bring a language learning book with you.
Wherever your study abroad travels take you, it's a smart idea to read up on some common phrases and questions ahead of your trip.  
When in doubt, try Google translator.
No, it's not perfect, but it can come in handy when experiencing some communication troubles. 
Challenge #3: Balancing Academics and Fun
There's no doubt that studying abroad is fun. You're exploring a new country, trying new foods, meeting new people, learning new cultures, and more. But it's important to remember that this experience is a step in your academic career, and you will still have academic obligations to fulfill. So, balancing it all can be another challenge of studying abroad.  
Stay on top of your studies and deadlines, so you'll be able to enjoy your study abroad adventure that much more because you won't be feeling the stress of procrastination and looming due dates. 
Consider the following tips to help you stay on top of your schoolwork: 
Connect with a study buddy.
Work on projects together or bounce ideas off one another and keep each other accountable. Plus, studying with a friend in your new favorite café or restaurant is a lot more fun than going alone. 
Don't be afraid to ask your professors questions.
They know you're studying in a new place, and they are there to help you. 
Learn and take inspiration from all that's around you!
Really dive into your study abroad location's culture, history, business scene, and anything else that piques your interest. Participate in our scheduled excursions and even explore attractions that may seem a little off the beaten path. What better way to learn something than to see and experience it for yourself? (That's kind of the point, after all!) 
Challenge #4: Adapting to a New Class Schedule 
Your study abroad schedule may be a lot different than the one you're currently used to. Take note of a few tips below to adapt to your new routine.  
Write out your new class schedule in an agenda or online calendar.
This will help you get a better sense of your weekly commitments and be sure to note possible commute times to class too.  
Sleep is everything. Get as much as you can so you feel well rested ahead of your courses.  
Adjusting to a new schedule can be difficult; take it in stride and remind yourself it's okay if it takes time to get the hang of your new routine.  
Challenge #5: Currency Differences 
Everything's a little different when you study abroad. Some things are a lot different. And this includes money. You'll need to convert some U.S. dollars to the country's local currency.  
Here's a quick list of currencies used in countries where we offer study abroad programs:  
​​​​It will take some time getting used to a currency that differs from the U.S. dollar. Make sure to read up on the valuation compared to U.S. dollars ahead of your travels. For example, $1 USD may be equivalent to $0.90 Euro, while the same amount is equivalent to $1.47 in the Australian dollar. Plus, these valuations change based on several economic factors, so stay up to date before your trip.  
There are several places you can convert American cash to new currency:  
Local banks

 

Credit unions

 

Major banks with overseas locations

(e.g. Chase or Bank of America) 

International airports

 

Some hotels

 

Some

tourist centers 
A note about airport kiosks, hotels, and tourist centers: the conversion rates are usually higher than those available in financial institutions. Plus, you may incur a required currency exchange fee for any transactions.  
Alternatively, you could visit an ATM upon arrival or take a prepaid card with you on your study abroad journey and use credit cards and mobile payment apps, like Google Pay or Apple Pay. Some countries will even accept U.S. dollars. However, it's always a good idea to have cash in the country's currency where you'll be just in case some restaurants, shops, and even sites don't take any other alternatives. Just be sure to keep it well secured, just as you would at home. 
Challenge #6: Cultural Misunderstandings 
Experiencing cultural misunderstandings can be a challenge of studying abroad. Every country – including the U.S. – has its own cultural norms and traditions.  
In a lot of countries, tipping waitstaff or others isn't mandatory and can often be considered rude. In Japan, it's considered disrespectful to point at others and even yourself. In Jordan, it's inappropriate to take photos of local people.  
How to keep it all straight? There are plenty of cultural nuances to learn about ahead of your travels. But remember, this adjustment is normal, and your fellow students will be experiencing this new culture alongside you.  
There are plenty of resources available online and in travel guides and books where you can learn about the cultural norms in the country that you'll be visiting. Still need more info? Chat with a trusted CIEE advisor, as they know all about this stuff.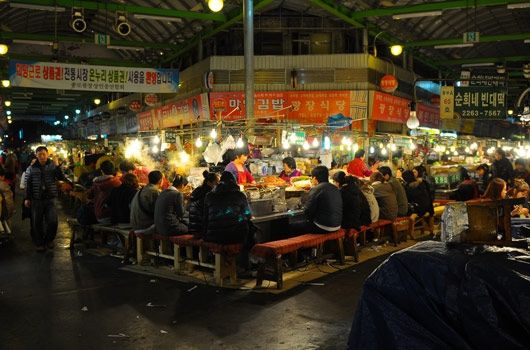 Challenge #7: Time Zone Changes
Getting used to a new time zone can be difficult. The human body needs anywhere from a few days to even a few weeks to acclimate to a new time zone, so if you're feeling tired or out of place when you first arrive at your study abroad destination, don't worry. It's common and thankfully temporary – you will get used to it soon enough!  
There are a few things you can do that will help you prepare for living in a new time zone, like:  
Rest

ing as much as possible ahead of your journey  

Reduc

ing your caffeine and sugar intake  

Drink

ing plenty of water before and during your flight 

Depending on your arrival, try

to stay awake or go to sleep in accordance with the new time zone to try to acclimate quicker  
Challenge #8: Living Like a Local
Studying abroad provides plenty of learning opportunities beyond the classroom – and that's part of the fun! You'll need to grasp your new city's public transportation system, supermarket complexities, along with additional challenges of studying abroad that you might not realize until you get there.  
We suggest you check out the country's transportation systems and associated apps, popular grocery stores, and more ahead of your travels. This will help you feel more prepared in your new home away from home. 
No matter what you study, where you go, or when you get there, you should expect to face some challenges during your study abroad program. But know this: You'll work through them alongside peers and with CIEE support staff as guides and resources.  
It's important to be kind to yourself and allow yourself a few mistakes; even during an adventure of a lifetime, there are realities that come with living in a new and unfamiliar place.  
And the fact is, the challenges of studying abroad are so worth it. Not only will you get to explore a new country and meet fascinating people from all over the world, but you'll also come away from the experience a much more seasoned traveler and a stronger and more resilient individual.  
We can't wait for you to get started on your adventure!