How Do I Write a Personal Statement for Study Abroad?
Writing a personal statement is an important aspect of the study abroad application process. However, if you're unfamiliar with the practice, it can seem overwhelming. Have no fear – CIEE is here! Let's review how to write a personal statement for study abroad.  
What is a Study Abroad Personal Statement?  
First things first. What even is a study abroad personal statement? Knowing the definition of what it is will help you write one.  
Simply put, a study abroad personal statement is a component of your CIEE application, specifically in the CIEE scholarships and grants portion (which every student should fill out, by the way). It is a brief essay (300 words) in which you explain how a CIEE study abroad program will impact your college experience and/or your future career plans.  
Read More: How to Apply to a Study Abroad Scholarship at CIEE: 4 Steps
What Are Study Abroad Personal Statement Examples? 
To give you a better idea of how this content should develop, take a look at a few short study abroad personal statement examples:  
"Partaking in the Arts + Sciences program in Cape Town, South Africa will further my passion and dream career in public health by volunteering with local health and medical organizations and learning how to better support people in historically complex socioeconomic situations and aid them in finding the resources they need equitably."  
"The Sustainability + the Environment study abroad program in Monteverde, Costa Rica will provide me with the opportunity to gain hands-on experience in a variety of different environments, like the Lowland Rainforest, and conduct research alongside professionals in the field. Eventually, I want to be a researcher that helps bring sustainability and conservation issues to the forefront of each and every country."  
"I want to be a Spanish teacher. I have always loved the language and learning more about diverse Spanish traditions, and there's no better way to do both than by living and breathing the language and local culture during a study abroad program in Seville."  
While your own study abroad personal statement will be a bit longer than these quick topic sentences, these examples directly explain how a CIEE Study Abroad experience will enhance a student's passions and general career aspirations.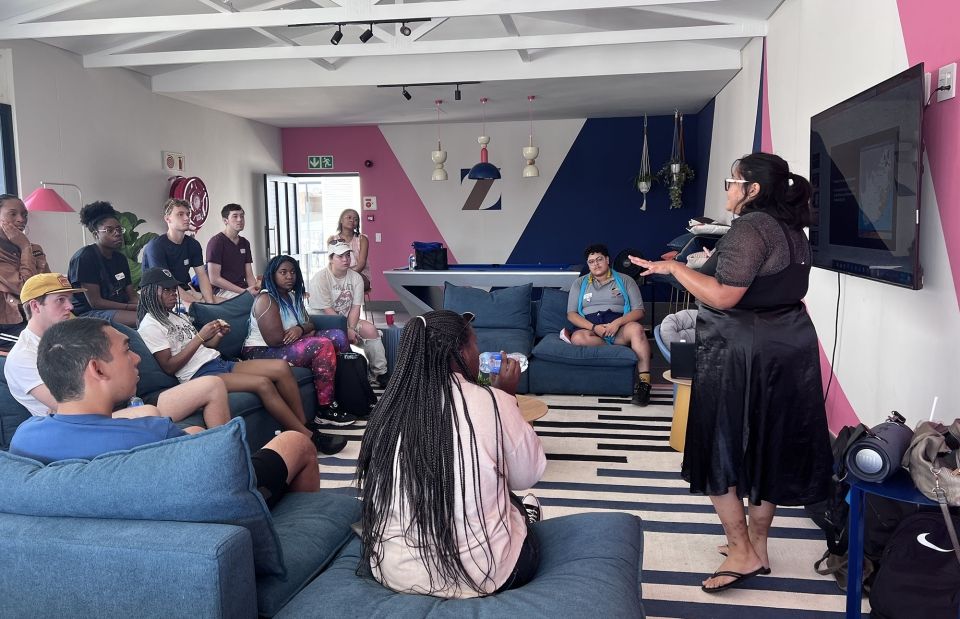 How to Write a Personal Statement for Study Abroad?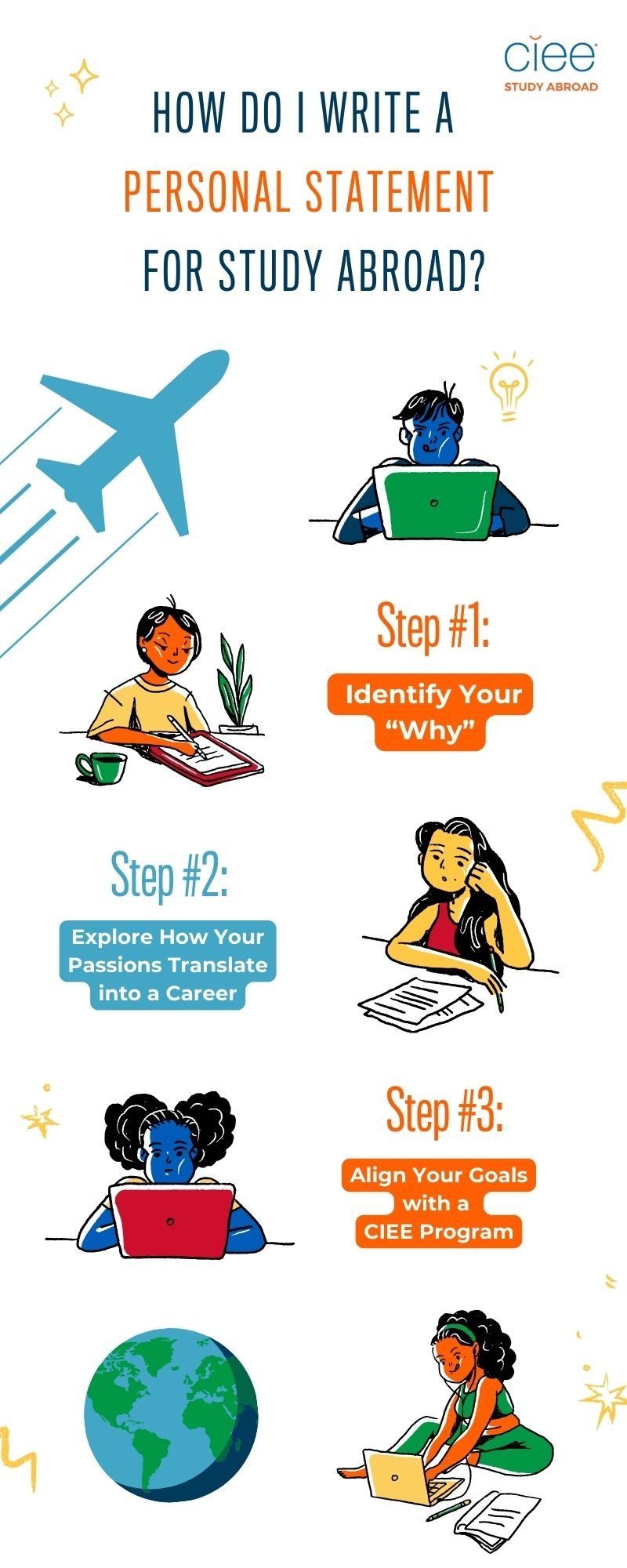 We have a few quick tips that will help you write your personal statement for studying abroad.  
How do you start a personal statement?  
Step #1: Identify Your "Why"
The best way to start a study abroad personal statement is by identifying what you're truly passionate about. This should be an easy start – if you've always been enthusiastic about history, explain why. If you love Japanese manga, explain how you got into it. If you're an avid hiker, describe when you first fell in love with a trek. Be yourself when writing about topics or activities that are important to you – we want to hear about it!  
Read More: What are Your Goals for Studying Abroad?
Step #2: Explore How Your Passions Translate into a Career
Next, think deeply about how you can turn your passions into a career, or at the very least, how you plan on practicing your interests in the future, whether in college or in a professional capacity.  
Referencing our former examples, if you're fascinated by history, you might have plans to go to graduate school and study archaeology. As a manga lover, you might start a youth club on the topic in your local community. As an avid hiker, you might want to become a professional conservationist to not only keep your beloved trails intact, but also to protect wildlife and natural sanctuaries.  
Read More: How to Put Study Abroad on Your Resume: 4 Steps
Step #3: Align Your Goals with a CIEE Program
The last step is putting it all together and aligning with CIEE study abroad programs. Once you've detailed your passions and how you want to incorporate them into your future plans, pinpoint which CIEE study abroad program will help you fulfill your goals.  
As a history and archaeology lover, studying abroad in Greater China, with ancient battlefields and some of the most impressive structures ever built, might be the best opportunity to kickstart your career. As a Japanese manga fan, heading to Kyoto, home to the world's first manga museum, will help you dive deep into the subject matter. To continue your hikes, traveling to the iconic Blue Mountains in Sydney will be your best bet.  
Read More: Is Studying Abroad Worth It? 10 Outcomes of Studying Abroad
How long should a personal statement be?  
Word counts for your study abroad personal statement will vary by CIEE program and by host institution (the university you'll be studying at overseas). Prepare to write at least 300 words, which is a little more than half a page, single-spaced.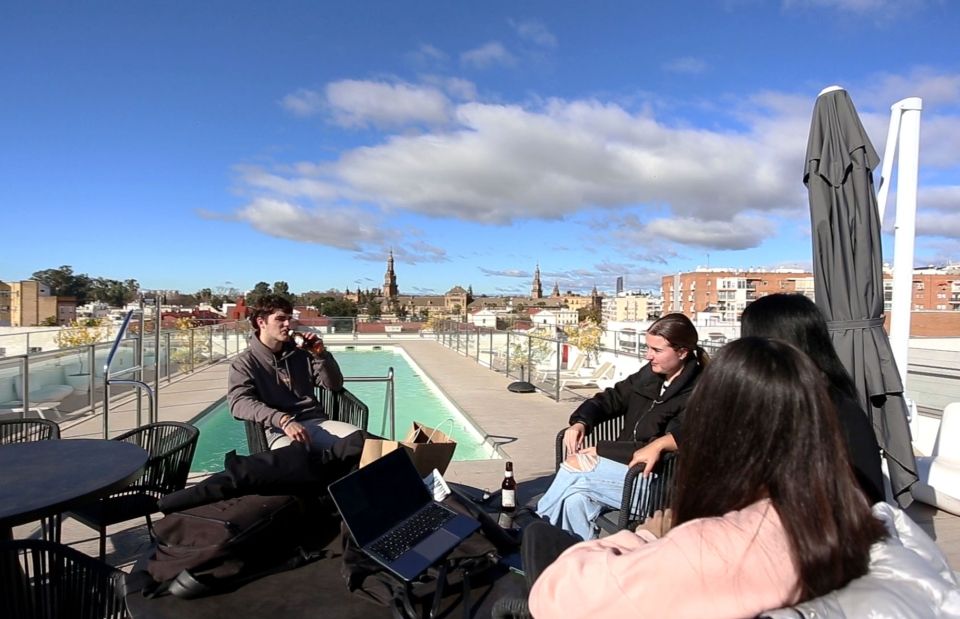 Does CIEE Require a Personal Statement?  
CIEE's study abroad personal statement requirements vary by program and not all guidelines are the same. Generally speaking, you should expect to be required to complete a personal statement if you decide to apply for CIEE funding (which, you totally should, as CIEE awards thousands each year to students like YOU!). Outside of any CIEE personal statements you may be required to complete, you should also check with your school's study abroad office to see what their requirements may be.
Make the World Your Classroom
While writing a personal statement for studying abroad may not be required based on your program of choice, it's still incredibly valuable, at the very least, to think about how a study abroad program will impact your college experience and/or future plans. Establishing this will provide a lot of meaning to your adventure and will really help you become the best version of yourself.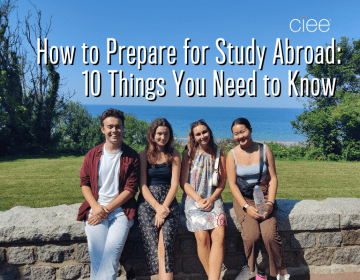 Prepping for the adventure of a lifetime can be exciting and overwhelming. All at the same time. That's why we've compiled a list of the most important things to consider... keep reading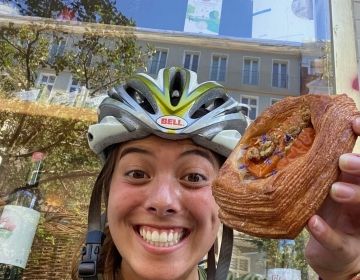 Olivia is one of our Open Campus students for this Fall 2023 semester. She is from California and is used to doing spots and enjoying the outdoors! She is currently a student at Colorado State University. In this interview, she tells us more about her time in Berlin!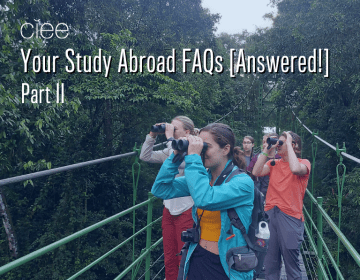 We get it. Embarking on the adventure of a lifetime raises some questions that require additional information. And that's what we're here to do! Read on as we answer your... keep reading