Is Studying Abroad Worth It? 10 Outcomes of Studying Abroad
Whether you've dreamed of studying abroad your whole life or you've only just begun unpacking what study abroad is, you probably have the same question other students ask us: is studying abroad worth it? Really? 
We get this question a lot. While our response is, of course, a resounding "YES!" we can't ignore the very real commitments and circumstances that hold some students back from having a life-changing adventure abroad.  
The fact is, living and learning in a foreign country requires sacrifice, like: 
Saying "see you later" to your family, friends, and classmates for a period of time

 

Missing out on sports, extracurriculars, or other

campus events  

Taking a hiatus from any work, internship, or professional commitments you have at home

 

Spending money to

fund

your study abroad program

 
Once you consider how you feel about these points, the benefits of studying abroad become clear. In fact, of CIEE students who went abroad: 
97% say they found employment within 12 months of graduation 

 

97% say they deepened their understanding of their host culture

 

91% believe they are now more aware of global issues

 

79% built skills relevant to their careers

 

25% earn higher salaries than their peers who did not study abroad

 
Add to that the fact that CIEE awards millions in scholarships and grants each year, it's understandable why so many students decide to take their studies global. 
If you're asking is it worth it to study abroad or why is it important to study abroad, then our list of the top 10 outcomes of studying overseas was made for you! Read on to learn why you should say "yes" to studying abroad. 
Top 10 Outcomes of Studying Abroad

 
1. Get

O

ut of

Y

our

C

omfort

Z

one

 
Yes, living in a new place can be stressful, challenging, and even a little scary, but immersing yourself in a new culture will heighten your senses and open doors to new experiences and possibilities. As the saying goes, "everything you want is just outside your comfort zone." So, push yourself and see what the world has to offer!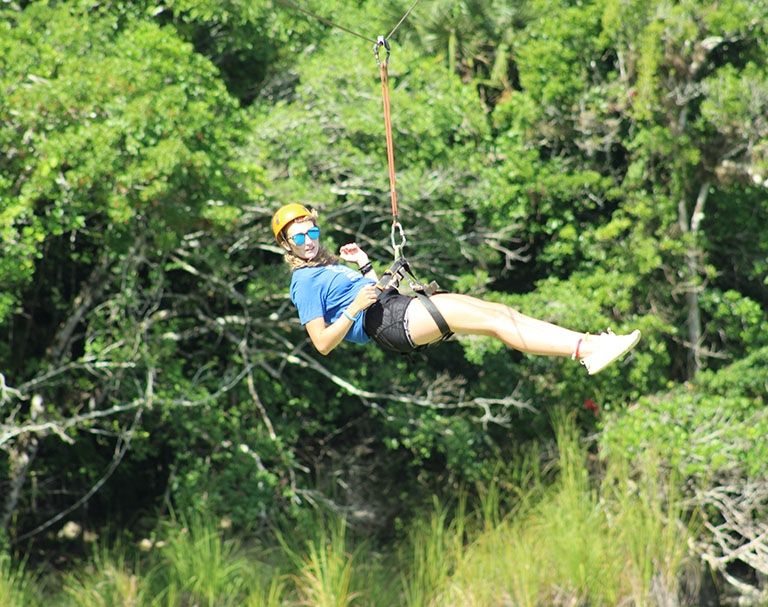 2. Gain

I

ndependence and

S

elf

C

onfidence

 
The first step is the hardest, but once you decide to study abroad, CIEE is here to support you every step of the way, 24/7. We are even on-site in your host city. You'll have the support you need to confidently experience your chosen destination in a safe and meaningful way. 
3. Discover a

N

ew

C

ulture

 
Yes, vacations are great. We recommend you take them! But vacations typically barely scratch the surface of a country's local culture. When you study abroad, you live and breathe the culture. You eat the food. You communicate with the locals. You spend extended time exploring nearby cities, museums, cafes, and the country at large. In other words, you actually discover the place firsthand.  
One of the best ways to make a new friend is to share an experience together. Studying overseas is no exception! While abroad, you'll have the opportunity to share once-in-a-lifetime experiences with classmates and locals alike. And the friendships you make abroad could last forever!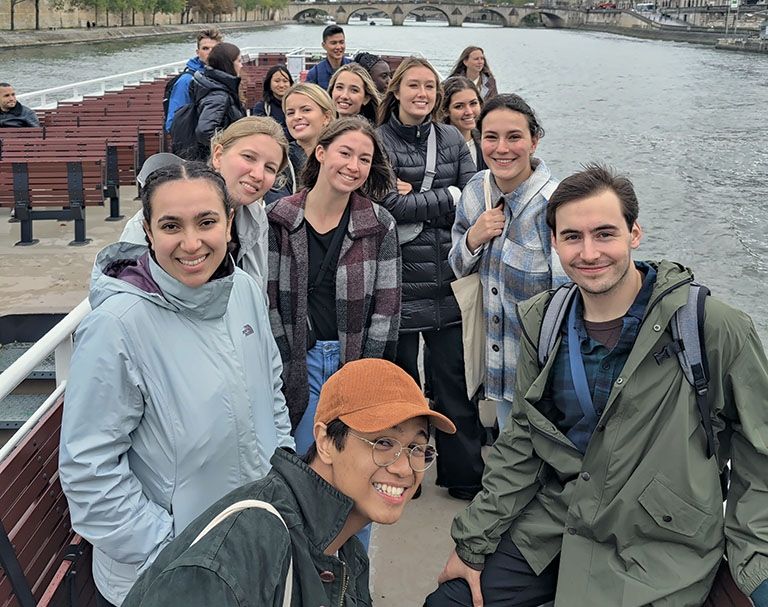 The surest way to learn a new language is to immerse yourself in it 24/7. Study abroad gives you the opportunity to do just that! Note, however, that most CIEE courses are delivered in English unless you're in a language class or program designed for advanced speakers. Regardless, once you step outside of the classroom, well, that's where your real language learning begins.  
6. Advance

Y

our

F

uture

C

areer

 
Studying abroad is an excellent way to make your resume stand out. International education demonstrates to potential employers that you have confidence, worldly knowledge, and are up for new experiences. If you're interested in gaining real-world experience, check out our global internship programs. We offer full- and part-time internship opportunities abroad across a variety of industries. 
7. Discover

N

ew

I

nterests

 
Opening yourself to a new culture means you're opening yourself to new interests. You may never know how much you love to cook until you take a pasta-making class in Rome or how skilled you are at dancing until you practice the salsa with Argentines in Buenos Aires. Funny how new experiences can bring interests and skills out in you that you never considered before! 
Adaptability is a practical life skill that will apply to many different scenarios throughout your lifetime. Studying in an entirely new country is a fabulous way to build this competency. While abroad, you'll have to adapt to learning alongside new peers, following instructions from new professors, paying with a new currency, communicating in a new language, using a new public transit system, eating new food, and so much more. But it's all exciting and CIEE will support you from start to finish.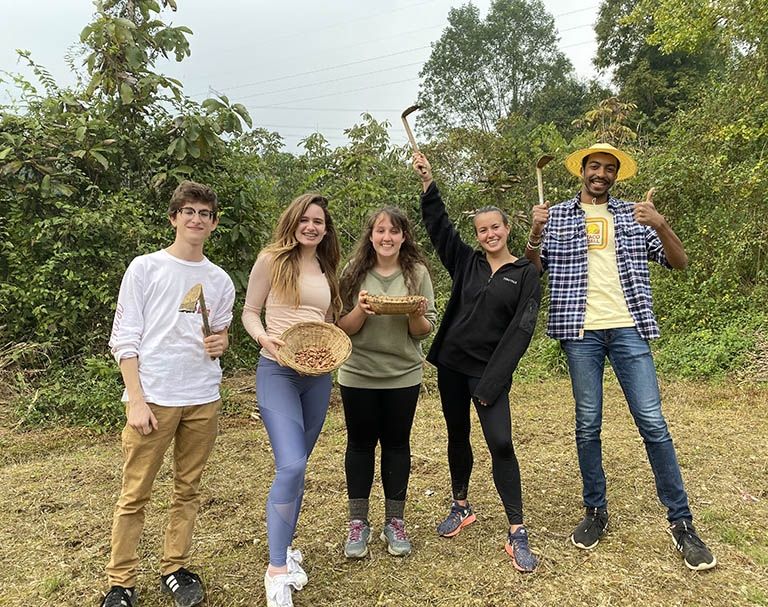 9.

Gain

I

ntercultural

C

ommunication

S

kills

 
Beyond the local language, every culture has its own way of interacting. Some countries are quite formal and hierarchal in their interpersonal interactions. Others are more direct, informal, or even casual. Understanding these distinctions is so important for a broad cultural understanding. Not to mention your personal marketability for future international careers! 
10.

Have the

T

ime of

Y

our

L

ife

 
Above all else, studying overseas is a fun, extraordinary, and ultimately life-changing experience. The memories you make abroad are priceless and you'll refer back to the skills you gain over and over again. While the CIEE program you choose is only a few weeks (or a few months) long, the feelings, moments, friendships, connections, skills, and learnings you bring home from your time abroad will last forever.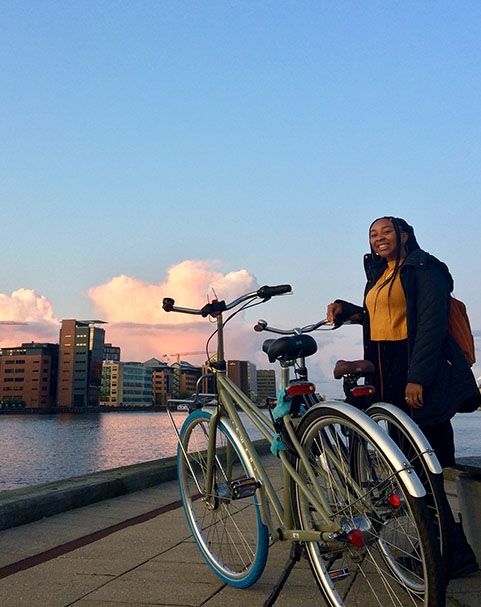 Ultimately, only you can determine if studying abroad is worth it. While CIEE and our incredible alums overwhelmingly agree it is, it's up to you to experience firsthand how studying abroad cab change your life in the best ways.  
If you're ready to explore why studying abroad is beneficial, connect with us to learn more.