How Much Does it Cost to Study Abroad in 2023?
Let's break down the average cost of studying abroad, the cheapest places to study abroad, and the best scholarship opportunities for college students looking to take their studies international! 
*Disclaimer: Study abroad costs vary by program type, length, and location. All figures outlined in this post are estimates. For costs not included in your program's outlined fees, it's important to consider factors surrounding your individual journey while abroad.  
How

m

uch

d

oes

i

t

c

ost to

s

tudy

a

broad

?

 
And bear in mind that CIEE tuition always includes a high level of student support (e.g. pre-departure advising, 24/7 emergency on-site support, iNext travel insurance, etc.). Not every program out there can say the same. Be sure to read the fine print! 
Average cost of a semester abroad by region

 
| | |
| --- | --- |
| Average cost of studying abroad in Asia-Pacific:  | Asia - $19,568; Australia - $19,100   |
| Average cost of studying abroad in Europe: | $19,968 |
| Average cost of studying abroad in Latin America: | $17,291 |
| Average cost of studying abroad in Middle East/North Africa:  | $18,450  |
| Average cost of studying abroad in Africa:  | $18,790  |
Keep in mind, CIEE offers various scholarships, grants, and savings for summer-only programs. Our four-week summer sessions automatically include a 20% discount when you enroll in two or more four-week sessions. Similarly, STEM majors may be eligible for a $500 CIEE STEM scholarship toward any qualifying summer STEM program.  
JANUARY PROGRAMS: CIEE also features select study abroad programs during the month of January. These three-week, three-credit programs are among our most affordable options available. From Singapore to Monteverde to Legon, you can study abroad during your winter break for around $3,650! 
OPEN CAMPUS BLOCK PROGRAMS: When it comes to CIEE's Open Campus Block program, in which students can study abroad for up to three consecutive six-week blocks, the cost is around $18,750, but drops significantly to a little over $6,000 for students who choose to pursue only one block (six weeks) or about $12,000 for two blocks (12 weeks).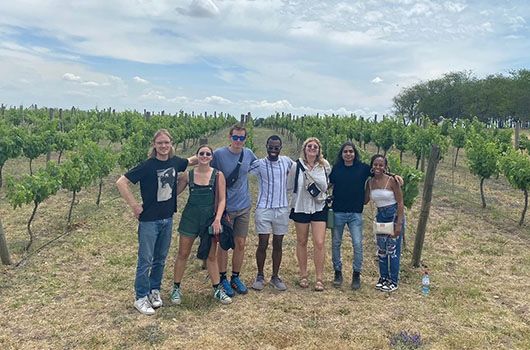 What's included in the CIEE program fee?
Simply put, a lot. In fact, the CIEE program fee offers the most student support of any study abroad provider. Most of the essentials – outside of airfare and meals – are covered by the program fee. This typically includes: 
Tuition

Housing

 

Pre-departure advising

 

Orientation

 

On-site staff + 24/7 emergency on-site support

  

Cultural

+ co-curricular activities 

Travel protection

 
To be sure, there is some variance among programs. So, students should check their specific program's information section for exact details about cost and what is covered vs. what is not.  
So,

housing

is included

,

but not

meals and transportation?

 
For the most part, that's true. Most CIEE programs include housing. Meals are generally not included – with the exception being homestay students who can eat breakfast and dinner with their host families.  
Students should also budget for the cost of international airfare and local transportation. Again, there is some difference between programs, so confirm this fee structure with your specific program.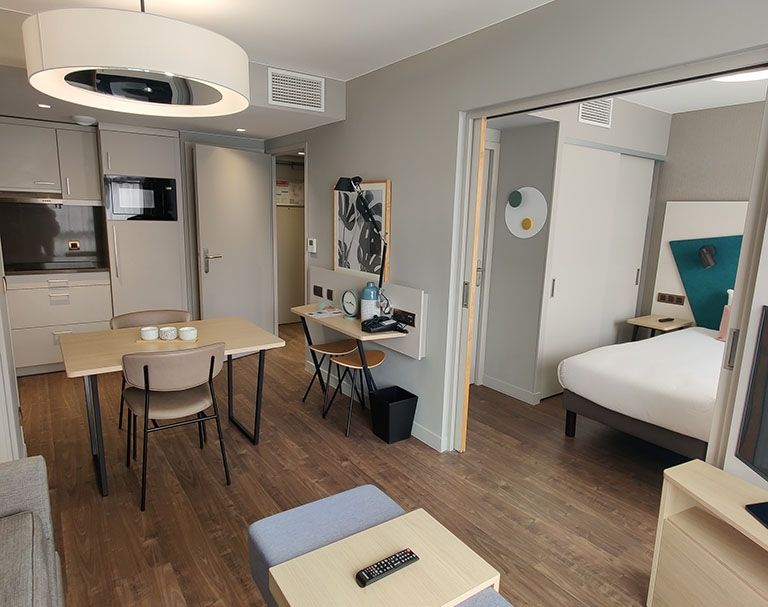 What about additional expenses?

 
To help you budget, keep in mind that students are responsible for the cost of international airfare, local transportation, books and supplies, visas, and personal expenses. Additionally, your college or university may charge their own study abroad fees or may require you to receive a transcript via CIEE's School of Record, which carries an additional fee of $500. 
W

hich place

is the

c

heapest

to

s

tudy

a

broad?

 
Some of the most affordable places to study abroad, in terms of tuition, tend to be for programs based in Latin America, followed by destinations in the Middle East and North Africa. Explore CIEE's programs offered in the culturally rich Latin America and the alluring Middle East.  
For those who want a European experience, Prague is among the more affordable capital cities in Europe and many students find it easy to enjoy that historic city on a budget.  
What are the b

est

s

cholarships

f

o

r

s

tudy

ing

a

broad

?

 
Many colleges and universities have their own scholarships for students wanting to study abroad. Be sure to check with your study abroad office for more details on how you can apply and qualify.  
But also check with us. We award millions of dollars in scholarships and grants to students who plan to study overseas on our programs. Awards are based on need, merit, and other areas of funding, such as program and alumni status. All you need to do is complete the Scholarships & Grants portion of your study abroad application, and our team will determine the best scholarship and grant opportunities for you. 
Important annual scholarship and grant deadlines for CIEE students: 
Summer

and Fall:

April 1

 
Spring:

October 15

 
You do not need to have already been accepted into a program to be considered for a scholarship award, but you do need to apply early. Visit our scholarships and grants page for a list of available aid and application deadlines. Of course, you should discuss all financial planning with your campus financial aid officer well in advance of applying as well.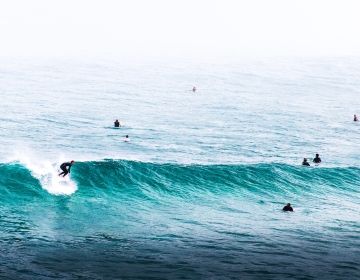 Embarking on a study abroad journey is a thrilling adventure, and choosing the right destination can significantly enhance your experience. For those considering the vibrant city of Sydney with CIEE)... keep reading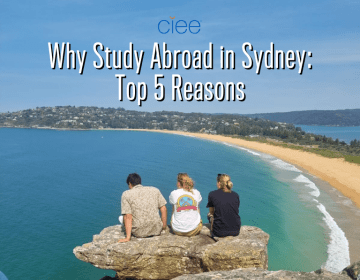 As one of Australia's largest cities, Sydney is an incredible destination and a perfect place for a study abroad adventure! From its iconic cityscape and stunning architecture to its brilliant... keep reading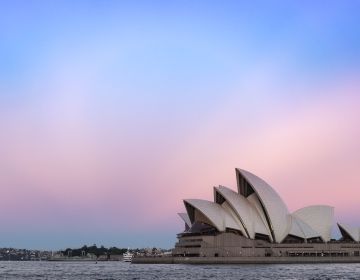 Sydney, Australia is one of the most popular destinations for university students studying abroad. The city has a unique blend of modernity and culture, and there is no shortage of... keep reading