Top 10 Pros of a Semester Abroad Program
If you're thinking about embarking on a study abroad adventure, or you're about to get started on study abroad travels soon, keep this blog post handy as we list 10 of the top benefits of a semester abroad program.  
And as you likely already know, you're making a great choice when you decide to study abroad! Let's dive in.  
Read More: Why Study Abroad? Top 7 Benefits of Studying Abroad 
What is a Semester Study Abroad Program?  
A semester abroad program is an opportunity for college students to spend a semester studying in another country while still earning credits toward their intended degree. With CIEE, you can take courses at another country's institution or at a CIEE partner school, depending on the destination and program details.  
While you study abroad, you live in CIEE-approved housing, which may include an apartment or residence hall. Some programs even offer homestays with local families!  
Simply put, spending a semester studying abroad means immersing yourself in a new culture and learning new things both inside a classroom and out.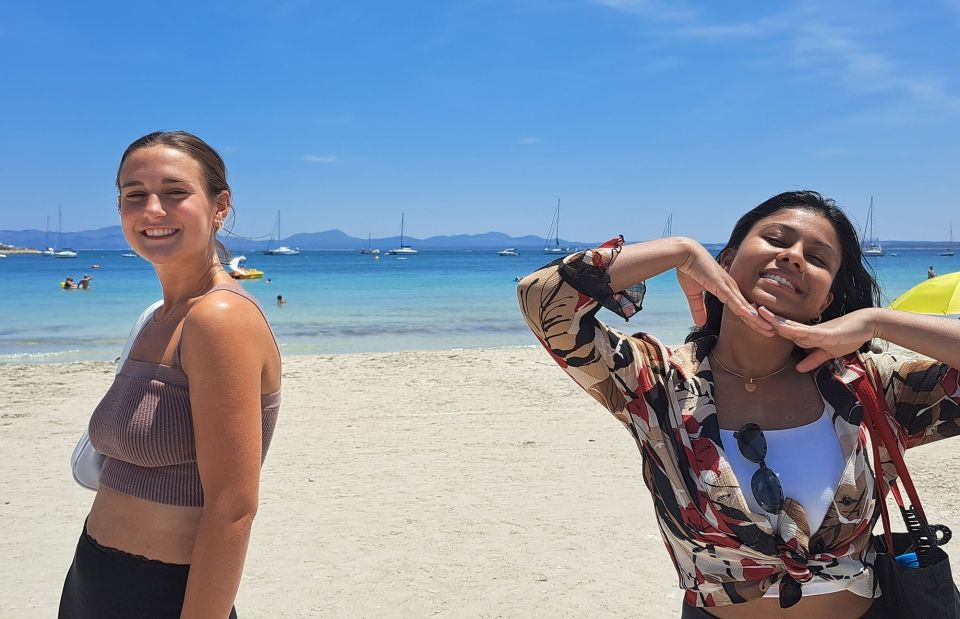 How long are semester study abroad programs?  
Semester abroad programs typically last about 15 weeks, the same length as a regular college semester in U.S. institutions. CIEE partners with schools that follow quarter systems as well, so we've also designed programs that fit those academic lengths and credits, too!  
Read More: The Ultimate Guide to Quarter Study Abroad Programs at CIEE 
How do I choose a semester study abroad program?   
It's both a good thing and a bad thing that we offer so many different incredible semester study abroad programs across the world because it makes choosing just one even harder! We simplify the process as much as possible:  
Step 1: Map out your journey. 
The best place to start when choosing a semester abroad program is determining where in the world you want to go! We offer 40+ global cities across 27+ countries as study abroad destinations, so exploring each one will help you decide! 
If you're interested in ancient history, you might consider a study abroad program in Japan, or if you've always wanted to improve your Spanish language skills, you might want to choose a program in Spain or Chile.  
After you determine the location, take a closer look at the different programs and course options that align with your personal and academic goals. We offer high-quality and fun courses in many disciplines, so you'll find a great fit.  
For example, if you're a STEM major, look for programs with STEM courses, or if you're pursuing a minor in history, gain some extra credits by taking courses that cover that subject as well. The possibilities are virtually endless!  
Step 2: Get some expert advice.  
Chat with your school's study abroad office and academic advisor to ensure your study abroad plan supports your academic path.  
It's also a good idea to check in with your family and guardians about your study abroad plans too – a little extra help is always a good idea! Plus, we're always available for questions, too. 
Step 3: Get organized.  
Take a close look at our application process and scholarship and grant options to help you fully prepare for a study abroad adventure. You'll want to apply for your passport, keep track of program deadlines, and more. We even have application FAQ videos to use as a guide, too.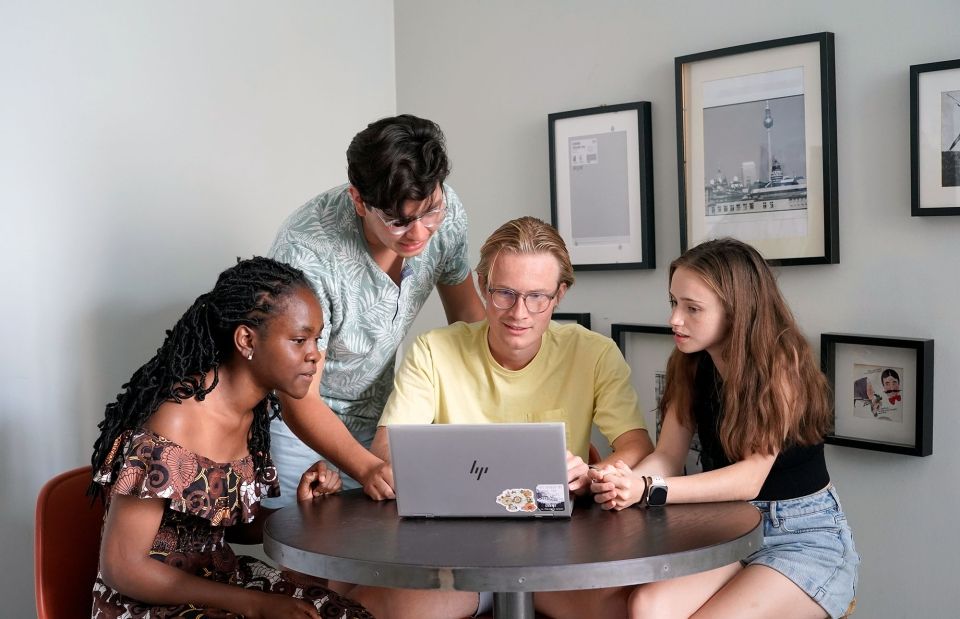 Read More: How to Study Abroad: 5 Steps to Apply with CIEE 
Should I study abroad for a semester or year?  
The choice is yours! If you prefer to study abroad for a year and find courses that continue you on your personal and academic path, you can! Again, make sure to check in with the experts in your life, as well as family and friends, to ensure that you can make your study abroad dream – whether it's for a semester or a year – a reality.  
10 Pros of a Semester Study Abroad Program  
There are many benefits of studying abroad, ranging from the existential and globally impactful benefits to tangible experiences during your trip. We've tried to narrow down the top benefits here – read on!   
Read More: Is Studying Abroad Worth It? 10 Outcomes of Studying Abroad 
Pro #1: Gain a global perspective.  
When you study abroad, you're going to encounter people with a variety of different beliefs, values, and perspectives. You'll quickly realize that there are many different viewpoints throughout the world that differ from those you might be used to. And this is a good thing! Expanding your global perspective will help you become a compassionate and well-rounded person.  
Pro #2: Make new friends.  
When you study abroad, you're bound to make new friends in your CIEE program and in the classroom with classmates from around the world studying alongside you. Don't be afraid to put yourself out there!  
Pro #3: Learn about different cultures.  
A huge benefit of studying abroad is the ability to immerse yourself in local cultures and broaden your view of the world.  
Pro #4: Acquire skills that will last a lifetime.  
It's been proven through a variety of studies that students who study abroad and travel internationally have a professional competitive edge. When you study abroad, you learn a lot about the world around you, as well as yourself. You'll gain essential skills that will be applicable to every facet of your life.  
Pro #5: Develop language-learning skills.  
In addition to all the hard and soft skills you'll gain during your semester abroad trip, depending on your destination, you're likely going to pick up on the local language there – another benefit of being fully immersed in a new place!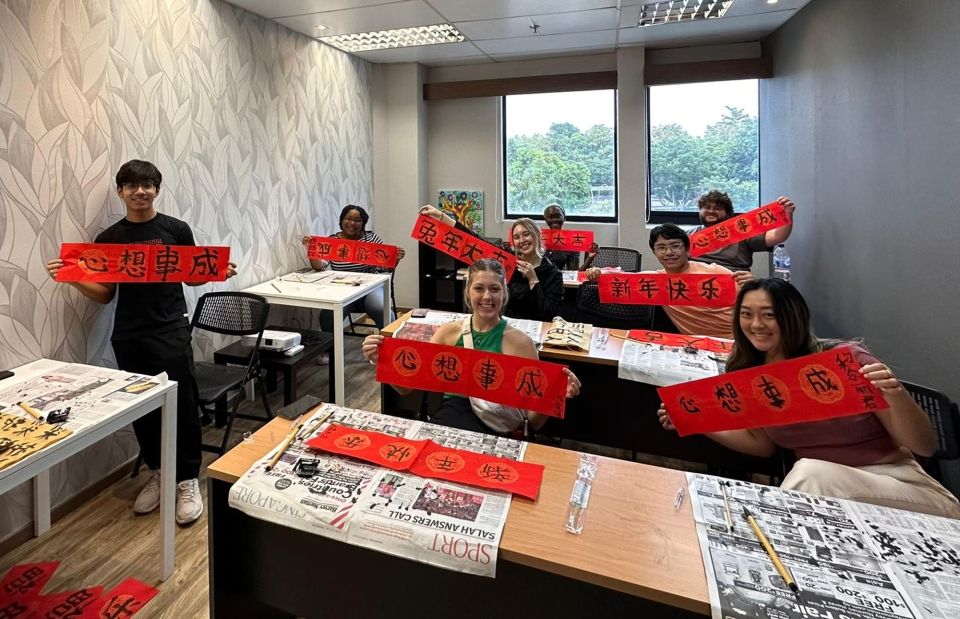 Pro #6: Find new interests.  
Another benefit of studying abroad is that you might find new interests and hobbies! When you push yourself out of your comfort zone and try new things, you might find yourself loving something new. For example, during a CIEE excursion or after an interesting course, you may fall in love with hiking or snorkeling, or even learning about international relations and world history.   
Pro #7: Observe some of the world's most iconic landmarks.  
Have we mentioned that we offer incredible study abroad locations? Each location boasts some of the world's most iconic landmarks that you'll get to see and experience for yourself! Depending on where you decide to go, you'll have the chance to see attractions like the Eiffel Tower, the Great Wall of China, the Sydney Opera House, Petra, Big Ben, and tons more.  
Pro #8: Expand a personal and professional network.  
When you travel the world, you meet many people. And when you meet many people, you're bound to grow both a personal and professional network! You'll be able to leverage your international experience and connections to help you build the life you've always imagined.   
Pro #9: Develop a strong sense of independence.  
You'll learn to rely on yourself and be independent when traveling internationally. For example, learning how to use a new public transportation system, converting cash to a new currency, and even trying your best to communicate with locals. Developing a strong sense of independence will help you throughout the rest of your life.  
Pro #10: Become your best self.  
One of the top benefits of studying abroad is that you'll become the best version of yourself. A totally immersive and fun experience like studying abroad is life changing. For the better.  
Plan Your Semester Abroad 
Have we convinced you to do a semester abroad yet? If you're still on the fence, do some of your own exploring on our website! We can't wait to see the incredible things you'll accomplish.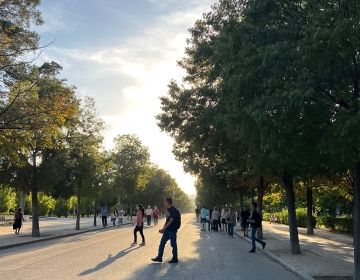 By: Sophie Lakin It feels like most of the time I try to talk to anyone in Spanish, they respond to me in English! I began to think if it... keep reading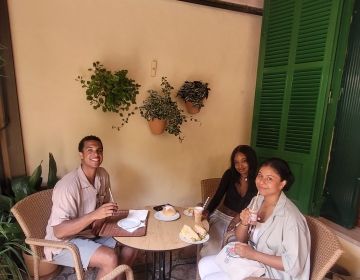 Nestled in the beautiful Serra de Tramuntana (UNESCO World Heritage Site), Valldemossa is a town that combines history, culture, and natural beauty. From its famous Coca de Patata to its... keep reading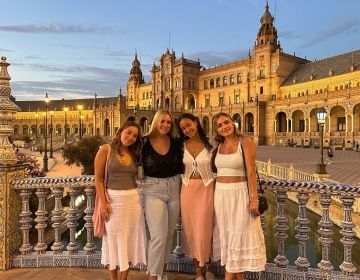 By: Amelia Asfaw To be completely honest, I had a lot of trouble deciding where I wanted to study abroad. I knew I wanted somewhere in Spain to practice my... keep reading