Is Uber in Spain? Top 5 Travel Apps to Use in Spain
You're already doing something right if you're considering a study abroad program in Spain. Now for the fun part: planning your adventures while you're there.  
Unfortunately, sorting through the logistics of simply (or not so simply) getting around can feel a bit cumbersome, but don't worry, we've got you covered.  
You might be asking, Is there Uber in Spain? What about DoorDash®? The short answer is ... kind of. Spain has a lot of great, user-friendly apps to help you navigate the country and more but differ slightly from what you might be used to in the United States.  
Below we've outlined some of the most popular apps in Spain that will make your study abroad travels easier and more fun! How's that for super helpful intel right in the palm of your hand?! 
During your study abroad program, keep in mind some of these most popular apps in Spain – they will make your travels, food explorations, social environment, and overall experience in this wonderful country that much easier.  
If you're looking to get around cities in Spain, like Madrid, Barcelona, and Seville, Cabify is your best option. Although the country does have Uber, it's not widely used as Cabify. Other than the use of kilometers instead of miles, the app is very similar to Uber or Lyft. 
Simply open the Cabify app, plug in your location, and an estimated pick-up wait time will appear. You can even get ahead of the game and reserve a pick-up in advance by entering your future time and location. You'll know the price of your desired trip ahead of time and have the option to decide what kind of car you want.  
Plus:

High-end cars  

Kid:

Safe cars complete with a child seat 

WiBLE

: Zero-emission cars 

Group:

Larger vehicles with space for six passengers 
And safety is built in, thankfully. Each Cabify driver is geo-tracked and identifiable, so the company always knows the whereabouts of its drivers and their passengers. Another cool fact about this app: Cabify offsets the CO2 of trips and ensures that all their motorcycles and scooters are 100% electric. Talk about environmentally friendly!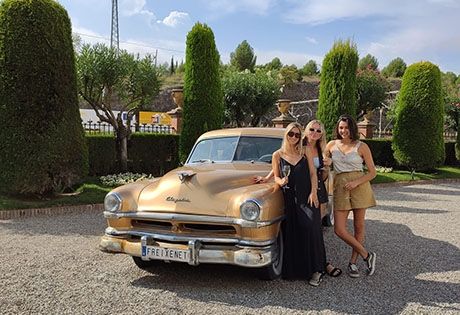 The Omio app has access to it all: bus and train routes, ferries, flights, and even airport transfers. It's so simple to use it's no surprise that Omio is considered the go-to app for travelers in Spain. 
While in the app, enter your current location and the future location you'd like to travel to, including important details like specific time and day, and Omio will populate several different travel options, including pricing, so you can compare all the possibilities.  
After deciding what route makes the most sense, you can download your tickets right through the app to show your driver or ticket service. No printer required. 
Traveling throughout Spain and Europe will be a breeze with Omio.  
Easily accessing and booking flights throughout Europe is straightforward and convenient with the Ryanair app.  
With its relatively affordable flight prices, simply pick your destination and preferred airport, enter in the important details like dates and times that work best for you, and voilá (or should we say, ¡ya esta!), Ryanair will populate different flight options for you to choose from.  
You'll be able to fly to so many European destinations easily with this app.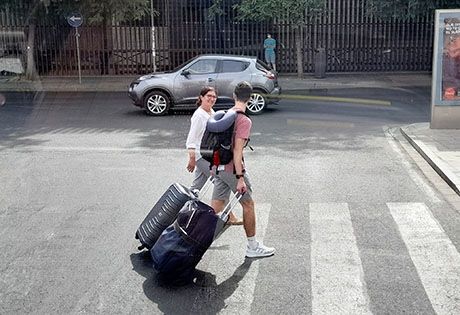 While the country does have recognizable apps like Uber Eats, they aren't as commonly used as they are in the U.S. Instead, the country uses Glovo - the most downloaded food delivery app in Spain in 2022.  
Glovo partners with popular spots in Spain, including McDonald's, KFC, Burger King, Goiko, TGB, and La Tagliatella, to deliver easy and delicious food right to your doorstep. And the app delivers more than just food! Click for groceries, pharmacies, and even other shops. Heavily used in the Glovo app, Glovo Market and Supermercado DIA are the top grocery markets in Spain. 
In the app, simply pick a restaurant, or store of choice, order your items, pay through the app, and receive an estimated wait time for your delivery. Promising fast delivery and a convenient way to explore nearby restaurants, Glovo is one of the best food delivery apps in Spain. (We're getting hungry just writing about it.) 
While common apps in the U.S., like Facebook, YouTube, Instagram, and Twitter, are used universally, WhatsApp is considered the most popular social media app in Spain.  
WhatsApp is an internationally available messaging platform that also includes a calling feature to help you stay connected with others.  
It's also a recommended download because U.S. mobile carriers typically charge a hefty fee for international text messaging. But with WhatsApp, you can stay in touch with your family and friends, new and old, for free. Make sure those you want to stay connected with also have the app.  
As easy as sending a conventional text message, you'll open the WhatsApp app, click the chat or call feature, choose a contact to send your message to, and begin drafting with the green circle that populates. That's it.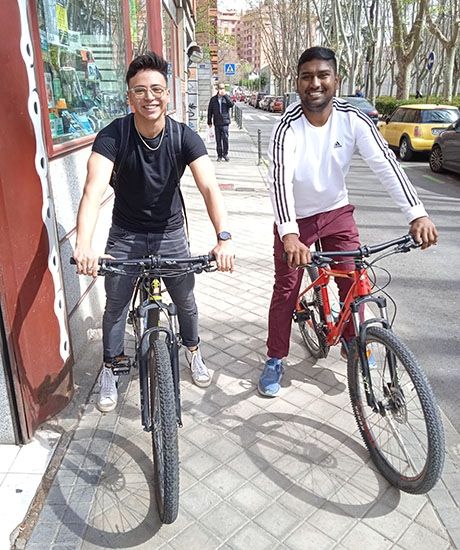 There are a ton of useful apps available in Spain that will make your study abroad trip more convenient. You'll be able to navigate the streets of Spain in no time, jet off to a neighboring country with ease, order some late-night McDonalds's with a quick tap on your screen, all while staying in touch with your loved ones back home. Ah, technology. 
Now that you've started planning the logistics of your travels, you're all set to choose a Spain study abroad program perfect for you! (We app-laud you.)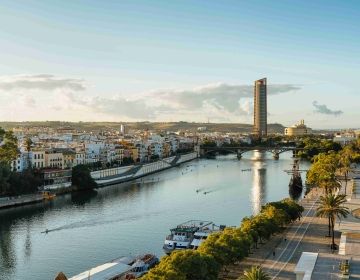 The Guadalquivir, or 'Gwad-al-keer' in Spanish, is the main river that defines and divides the city of Seville . Like other European cities, Seville has a rich history. Many citizens... keep reading
Sam Fouts / Universty of Iowa Why you need to be a part of the CIEE Linguistic Immersion Weekend A bubble-blowing competition, a bracelet war, a paintball showdown, a Just... keep reading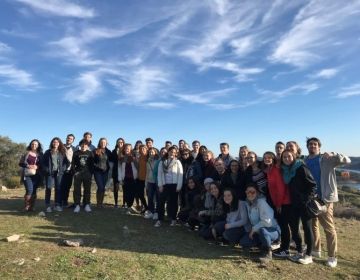 ¡Bienvenidos! Orientation CIEE SEVILLE ALA students´ semester started with their arrival last Wednesday, January 17. Our students were assisted by local CIEE staff members to get accommodated with their new... keep reading