Prague Study Abroad: FAQs and Answers
Known as the "City of a Hundred Spires," Prague is a colorful and magnificent study abroad location. If you've been dreaming of studying abroad in the Czech Republic's incredible capital, read on as we answer some frequently asked questions about what a study abroad in Prague entails.  
Is Prague a Good Place to Study Abroad? 

 
There are tons of reasons why Prague is a great place to study abroad. But we're certain it'll only take three for you to see why a Prague study abroad experience might be the best option for you.  
Reason #

1

: Prague is steeped in history

. 

 
This European capital has been inhabited since prehistoric times and played an important role in the medieval period, the Renaissance, and throughout the 18th, 19th, and 20th centuries. And this is just a small part of its story.   
Prague has been at the center of many world events and has plenty of museums and attractions that encompass its lengthy past. Make sure to check some of our favorites, including excursions you can take with CIEE, as well as explorations you can do on your own (and heads up, there's a lot), like:  
Trips to

Karlštejn

Castle, Český ráj (Czech Paradise), and Terezín (former Jewish ghetto and Nazi labor camp) 

KGB

Museum 

Prague National Museum 

 

Museum of Communism 

 

Strahov

Monastery  

Cold War Museum

 

Rosenberg Palace 

 

Prague Castle

 

Charles Bridge

 

Lennon Wall 

 

Franz Kafka Museum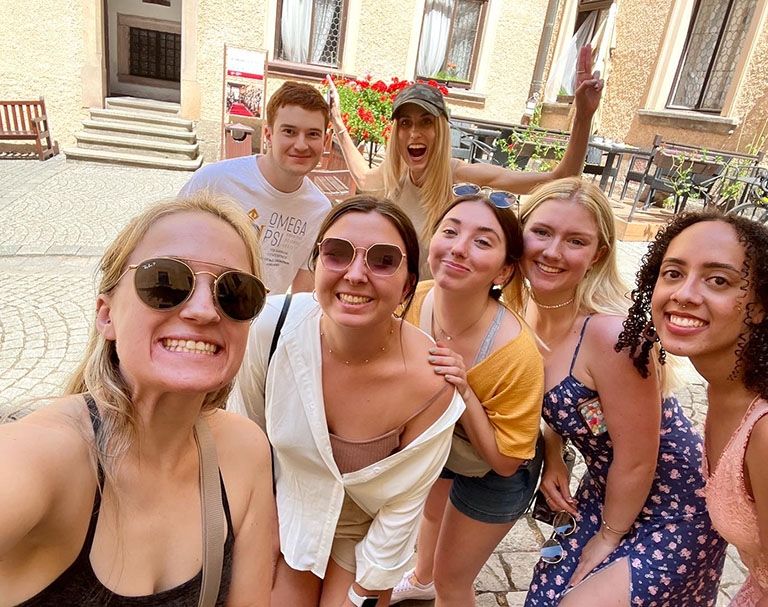 Reason #

2

:

P

rague

i

s

home to

fascinating architecture

. 

 
Prague is known for its beautiful architecture dating back thousands of years. With a combination of Gothic, Baroque, Romanesque, Renaissance, Art Nouvea styles, and modern concepts, Prague and its many spires look like something out of a fairy tale.  
There are a few legendary buildings known for their design that you'll need to see to believe (really, these constructions are incredible!), including: 
Powder Tower

 

St

. Nicholas Church 

Kinsky

Palace 

St

. George's Basilica  

Klementinum

  

Henry's Bell Tower

 

Villa M

üller  

Dancing House

 

St

. Vitus Cathedral  

Zizkov

Television Tower  

Old Town Bridge Tower 

 

Prague Astronomical Clock 

 
Another important landmark in Prague is its 12th-century Charles Square, one of the largest (and stunning) town squares in the world. Trust us when we say you'll be taking photos of this beautiful city at every corner.  
Reason #3:

Prague hosts

many exciting festivals. 

 
Prague is known for its musical marvels – Mozart, Giovanni, and Smetana, just to name a few. The country honors its famed musicians each year with a globally recognized music event known as the Prague Spring International Music Festival.  
There's also the Czech Beer Festival featuring more than 100 different beers, the International Jazz Festival (another ode to this city's musical talent), the culturally rich Bohemian Carnevale, and the Prague Winter Festival. These celebrations are just a small part of Prague's magic.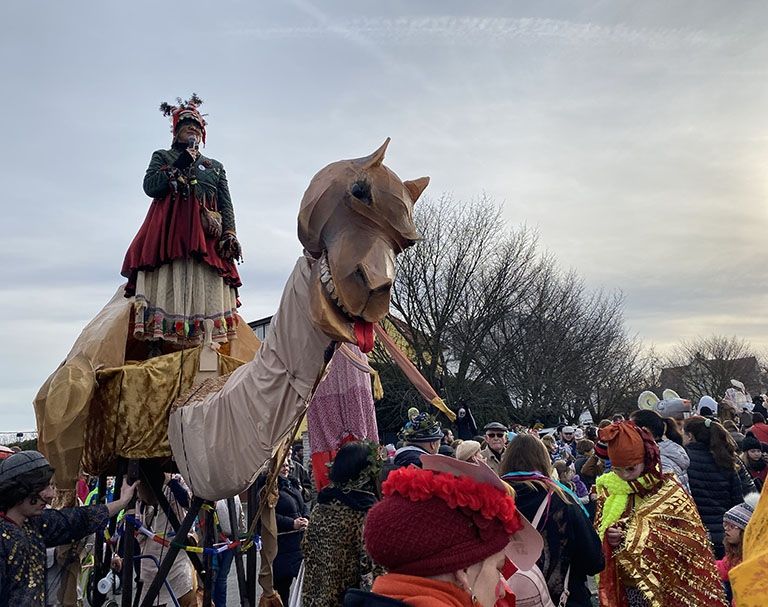 Why

i

s Prague the Best Study Abroad City?

 
Prague is considered one of the best study abroad cities for a variety of reasons. In addition to the many historical attractions, fun festivals, and architecture, this city is known for its vibrant nightlife, art scene, and efficient public transportation system (that makes for even more exploration!)  
Plus, there is a large international population in the city, and really, throughout the whole country, so you'll get to meet and study alongside a diverse group of people. You'll gain a new and refreshing global perspective.  
If we haven't listed enough attractions to visit, we also consider some of these museums and galleries to be must-sees, like:   
Mucha

Museum 

Illusion Art Museum Prague 

 

National Art Museum 

 

Museum of Medieval Art

 

Contemporary Art Museum

 

Art Nouveau Museum 

 
Another reason why Prague is one of the best study abroad cities: The many different Prague study abroad programs available through CIEE. These programs dive deep into a wide range of course disciplines, including:  
Take a look at all of our programs and decide which courses, program length, and credits make the most sense for your personal and academic goals. A Prague study abroad program promises an adventure! 
Is Prague Expensive to Study? 

 
Prague is considerably less expensive than other nearby European cities like Paris, Amsterdam, and Berlin. To make your study abroad trip even more affordable, take advantage of free attractions, join a free walking tour, visit local information centers for available discounts around the city, and cook your own meals when possible.  
Plus, with CIEE, your one-time program fee covers most expenses, including:  
Tuition

 

Housing

 

Pre-departure advising

 

Orientation

 

On-site staff and 24/7 emergency support

 

Culture and co-curricular activities

 

Travel protection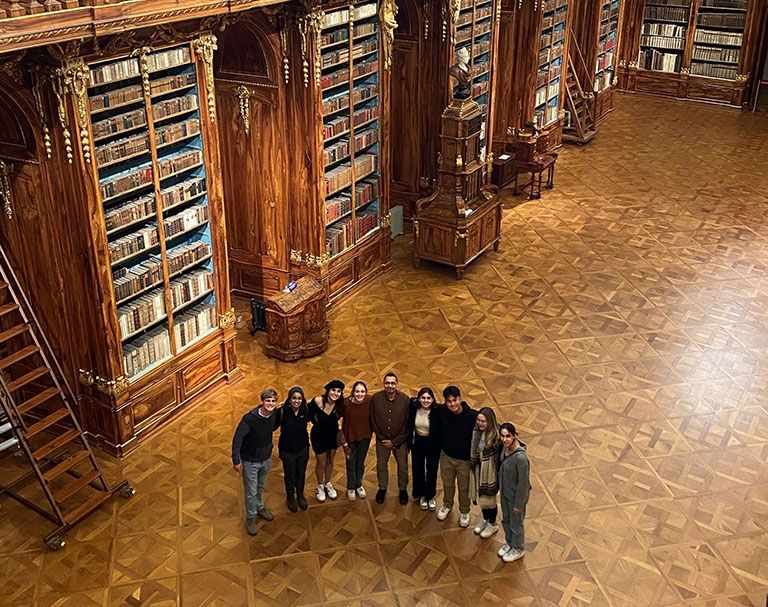 Apply for Scholarships +

Grants

 
You can also apply for financial assistance through the scholarships and grants portion of our application; we award millions in scholarships to students each year.  
 
We offer three scholarship types: 
Need-Based Scholarships:

Based on financial need,

you'll need to retrieve the Estimated Family Contribution (EFC) from your most recent Free Application for Federal Students Aid (FAFSA) and Student Aid Report (SAR).  
Merit-Based Scholarships:

Based on academic standing,

you'll need to complete the essay section of the application and provide your GPA and transcript.  
Other Funding:

Based on alumni status or specific program choice. 

 
There are plenty of ways to make studying abroad in Prague possible. And if you have any questions, we're always available to chat, too. Just contact us! 
Should I Study Abroad in the Czech Republic? 

 
While all our study abroad programs take place in the Czech Republic's capital, the rest of the country is an incredible place to explore.  
A few other fun facts about this fascinating country:  
There's

a thriving folk tradition, which includes

a lot

of

delicious food, alcohol, and music 

The country is

in the center of Europe, making additional European travel a breeze 

Many international companies are based in the country or founded here including Zara and Budweiser Budvar

 

It's

a castle-dominated country meaning you can find these extravagant constructions nearly everywhere. 

There are two distinct regions in the country: Bohemia in the west and Moravia in the east

; make sure to explore both 
A Prague study abroad program promises an exciting adventure full of history, architecture, beer, art, an international mix, and more. Discover your dream Prague study abroad program today!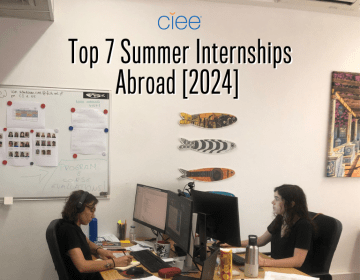 A summer internship abroad is an incredible way to boost your resume, gain international real-world experience, grow a professional global network, and develop skills that will last a lifetime. Bookmark... keep reading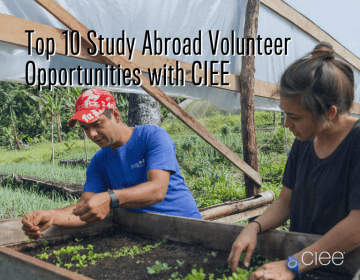 If you're itching to study abroad and truly make a difference during your trip, save this blog post as we dive into our Top 10 study abroad volunteer opportunities! Can... keep reading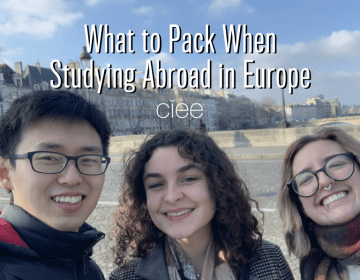 If you're beginning to pack for study abroad in Europe , t hen you'll want to take a deep dive into our list of the top 10 must-pack items... keep reading