How to Study Abroad in Europe: 3 Steps
Europe is the top dog for study abroad students. The latest indication: nearly two-thirds of all U.S. students studying abroad did so in Europe, as reported by the Institute of International Education in its annual Open Doors report. 
This year, Italy, Spain, the United Kingdom, and France were the leading host nations. But they're not the only countries welcoming international students. In fact, CIEE has outstanding programs in ten European countries – some on the beaten path, some off. 
If you're considering studying abroad, doing so in Europe has likely crossed your mind. Let's explore why this region is so popular and how you can study abroad in Europe in 3 easy steps:
Pick Your Dream Europe Study Abroad Location

Investigate Europe Study Abroad Programs
Start Your Application
Why Study Abroad in Europe

 
There's a lot to like about studying abroad in Europe.  
At the top of the list is the world-class education offered across the region in a wide range of disciplines. And we are thrilled to partner with some of the region's best.  
Europe is also home to 44 nations, each with its own distinct culture. So, no matter which country you select as your base, you'll have the opportunity to travel across borders to experience more of what Europe has to offer. Just think of the variety of places from which you can choose! 
And, if you're career-minded, studying abroad in Europe looks great on a resume (and could help land you a job in the very country where you studied abroad; more on that below). Future employers will see you as someone who's willing to step out of your comfort zone to explore something new and gain a broader understanding. Plus, you will be building a global network, which may come in handy as you prepare for work and life beyond graduation.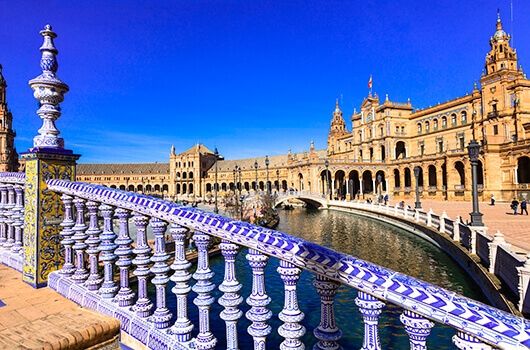 How to Study Abroad in Europe

 
Now, about actually figuring out how to study abroad in Europe. We've got you covered. Just follow these steps: 
Step #1: Pick Your Dream Europe Study Abroad Location

 
Browse the locations and see which ones most pique your interest. Look at each place, its culture, its top attractions, and the local language. All the while, think about why you want to study abroad and which location will help you best achieve your goals. 
Step #2: Investigate Europe Study Abroad Programs

 
Knowing generally where you want to study is important, but finding the right program is every bit as key. The experience must align with your academic goals. And your academic advisor at your school should be on board with your decision. 
Fortunately, CIEE offers a number of program options, including language studies, STEM, business, discipline-based programs, internships, and more. We feel certain there's a program that will fit you. 
For inspiration, check out our post "Top 10 Best Study Abroad Programs in Europe."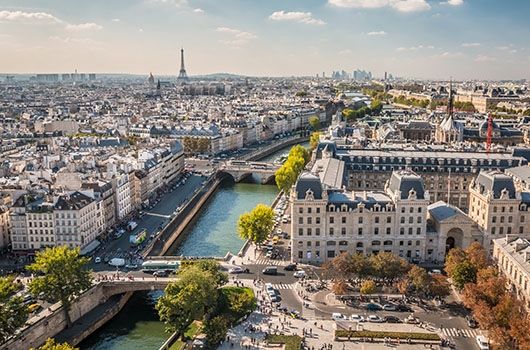 Step #3: Start Your Application

 
Once you've identified both the location and program, then it's time to get the application process underway. This includes talking with your academic advisor, your school's study abroad office, your parents, and with a CIEE admissions advisor.  
Then, once everyone is aligned on your goals and program, you can start your online application. You will need to include the name of our study abroad advisor at your university and emergency contacts, read the terms and conditions page, and finally, pay your application fee. Easy. For more details on this application process, check out our How to Apply page. 
PRO-TIP:

EXPLORE WAYS TO FUND YOUR PROGRAM

 
We know that budget is top-of-mind during the application phase. We do our best to make our programs as affordable as possible, without compromising academics, program benefits, 24/7 support, day trips, and experiences.  
Remember, our program fees include quite a bit, too. Things like tuition, cultural activities, excursions, pre-departure advising, airport meet-and-greet, on-site staff, travel protection, and more.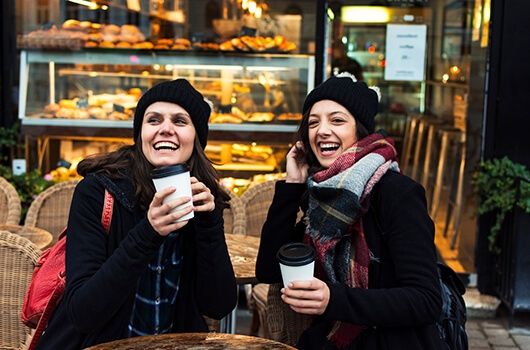 Study Abroad

in

Europe Tips

 
Studying abroad in Europe is an adventure of a lifetime. To make the most of it, we offer these practical tips. 
Learn the language and use it.

 
If your country's language is new to you, use it. If you're not confident you're saying the right words, say them anyway. Do your best. You'll be surprised at how far your language acquisition will come by the end of your stay. 
This may be your once-in-a-lifetime chance to see the Sistine Chapel or the Anne Frank House or La Ville Rose. Don't miss out! 
Whether through a co-curricular club, local volunteer opportunity, becoming a regular at a nearby café, or all of it, immerse yourself in the community. Get to know the people and you will get an inside look at the true culture. 
Europe is a great place to travel, and study abroad gives you the perfect opportunity to explore new places. Take advantage of weekends and holidays to explore nearby cities or even head to another country. There are many budget-friendly options available, too, like trains, buses, and affordable airlines. 
Cultural exploration requires quite a bit of walking. You'll love it, but make sure your feet do, too. Pack a pair, or two, of comfortable walking shoes. And if they're water resistant, all the better. 
Do you know that some CIEE alumni have returned to their study abroad country to work at a company in which they previously interned? It happens! Even if you aren't interning abroad, think long-term. Make connections. Build your network. And be open to whatever this life-changing opportunity brings.   
If you wanted to stick to life at home, then you'd stay there. Instead, you're choosing to study abroad to experience the way other cultures do life. So let yourself live like a local and embrace the new!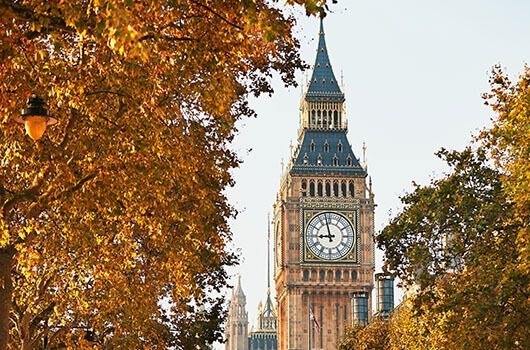 Can you see yourself studying abroad in Europe? We can! Make Europe study abroad a reality with one of our amazing CIEE Europe programs. Get started today! 
Last Friday, a group of students from small programs such as LA and ALA discovered the neighborhoods of El Born and La Barceloneta by bike. Did you know that the... keep reading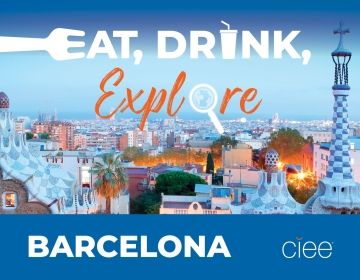 EAT A study abroad trip to Barcelona isn't complete without tasting Spain's famous paella. Paella originates from the Valencian region but is internationally recognized as Spain's national dish. Paella valenciana... keep reading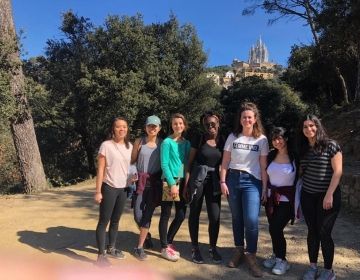 A typical Catalan weekend plan at this time of year involves heading up to the hills for a long hike followed by a calçotada, and this is just what a... keep reading