A ride around El Born: Pla de Palau
Last Friday, a group of students from small programs such as LA and ALA discovered the neighborhoods of El Born and La Barceloneta by bike. Did you know that the first picture ever taken in Spain was in Barcelona? It was taken in a very special square in the heart of El Born: Pla de Palau.
The name of this square comes from the palace located there, which was built in the 14th century. The square was the main entrace of goods and travelers from the sea to Barcelona. We discovered how did the trade work and that the names of the streets are after the products they sold. It was really eye-opening!
On the other side, Barcelona is known for its artistic legacy and we could not forget about Gaudí, Picasso and other notable artists. In fact, in that same square, Picasso used to live and Gaudí placed his first work of art: two beautiful streetlights, which can go unnoticed if you don't know about them.
The ride along the streets and history was fascinating, we are all very grateful to the guide as he was fantastic. We are for sure looking forward to discover more details about this marvelous city and its history, and if it's by bike, even more!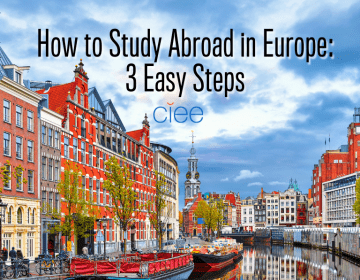 Europe is the top dog for study abroad students. The latest indication: nearly two-thirds of all U.S. students studying abroad did so in Europe, as reported by the Institute of... keep reading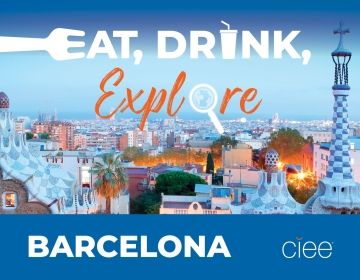 EAT A study abroad trip to Barcelona isn't complete without tasting Spain's famous paella. Paella originates from the Valencian region but is internationally recognized as Spain's national dish. Paella valenciana... keep reading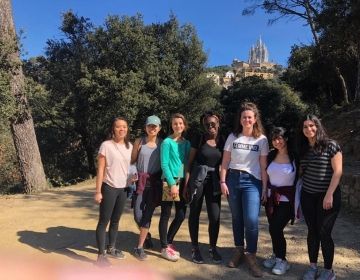 A typical Catalan weekend plan at this time of year involves heading up to the hills for a long hike followed by a calçotada, and this is just what a... keep reading