Credit
3 semester hours
4.5 quarter hours
Eligibility
Application Deadline
The application deadline has passed.
Apply Now
Overview
Admire Extensive Historical Sites
of this more than 2,500-year-old city while exploring and discovering the Indies Archives, the Gold Tower, the Cathedral of Seville, the Muslim Royal Palaces, and so many more locations around the city.
Take a Daytrip
to the historical cities of Cordoba Cádiz, Málaga, etc.
Discover
the picturesque setting of many movies and series such as Game of Thrones.
105 FT
Size of the Columbus Sculpture "Birth of a New Man"
2.5 M
International Visitors Annually
22
train stations in the Seville metro network
Experience
Your Destination
Seeking a life-changing experience in Spain? Then Seville is your destination. January in Seville students will have the life-changing experience of experiencing the magical scenes of the Christmas festivities in Spain. New Year's Eve celebrations, the Three Wise Men parade, and many more will create a unique experiential learning experience. And of course, all that while living in Seville and exploring its colorful streets, becoming captivated by the immemorial culture surrounding you, and falling in love with the heart of Andalucia. Discover a city brimming with life and history and learn how it has evolved through the centuries and inspired the rest of the world.  
Seville is a welcoming city that will captivate you immediately. Enjoy its tranquility and wander the streets during the day, taking in the Guadalquivir River, followed by tapas and flamenco, the highest form of art and expression in Southern Spain. The cuisine of Seville is an art form in itself and boasts very special regional artisan dishes that you cannot miss. And don't forget about its vibrant nightlife, and incredible weather all year round.  
CIEE Seville is in the historic downtown neighborhood of "Santa Cruz", very close to the University of Seville main buildings. Study and make local friends in an 18th-century palace while enjoying a large variety of weekly cultural activities and events. No better way to improve your intercultural skills and abilities.
CIEE wants all our students to feel welcomed, supported, and empowered to succeed while studying abroad. Local CIEE staff have provided details about conditions and cultural attitudes that students with specific identities might encounter in Seville.
Are you ready to capture your Seville experience? Come and join us!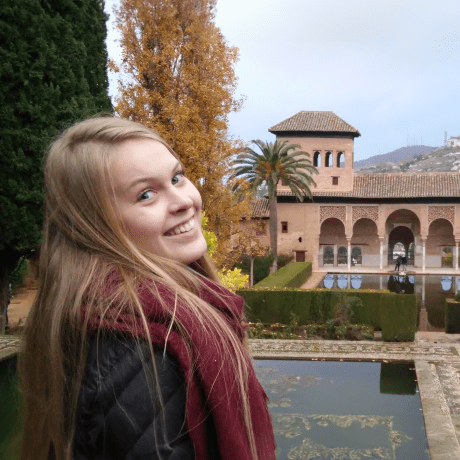 Featured Excursion
Come along and explore the beautiful and astonishing city of Granada. Famous for its grand Islamic architecture, Alhambra Palaces, free tapas culture, and iconic monuments, Granada is a once-in-a-lifetime must-see.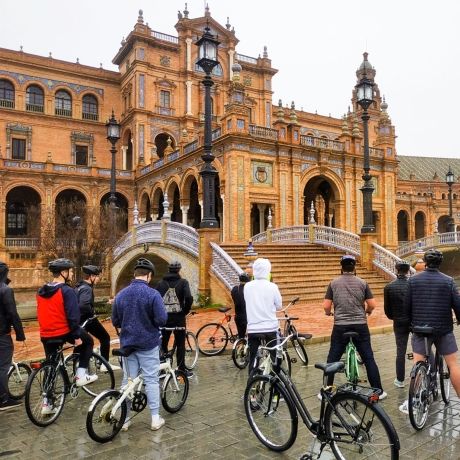 Other Excursions & Activities
Make friends with local Spanish students through weekly fun and engaging activities all around the city    
Engage in fun activities and workshops such as bike tours, wine tastings, cooking, flamenco, or ceramics classes.  
Become a Sevillano and see for yourself Seville's social lifestyle while engaging with the local community. Seville's lifestyle will make you fall in love with Spain's traditions and customs.  
Live with a local family who can introduce you to the city's culture and help you adapt to life in Seville. 
Soak up Spanish culture through neighborhood visits to some of the most emblematic locations such as Triana, Santa Cruz, etc. Get ready for the unexpected, you'll love it!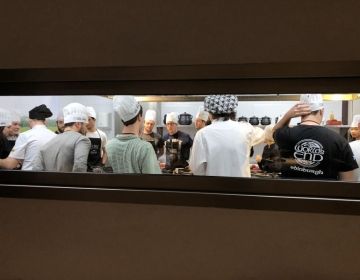 January has flown away, and I really can't believe it's been already 10 days since the J-term students left. The Barcelona January Business and Culture program has been a success... keep reading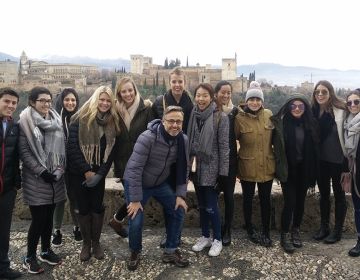 GREETINGS FROM SEVILLA! What a fantastic last two weeks, but time flies! And currently our students are now back in the US but before leaving our students had the chance... keep reading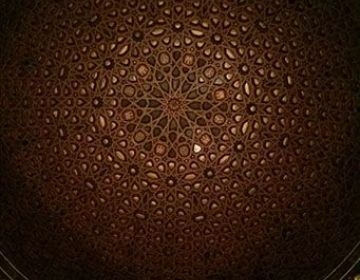 HAPPY NEW YEAR FROM SEVILLA! The J-Term students arrived safely and they seem to be very enthusiastic about this new experience. ORIENTATION After arriving, students attended to sessions about academics... keep reading
"I would absolutely recommend this course, it is well planned and the interactive real life visits solidify the material we are learning in a great way."

Cameron W., Quinnipiac University

"It was a great program and they always had something for us to do."

Gianna L.

"CIEE has great activities, staff members and opportunities to explore Spain while on this trip."

Robyn K., Quinnipiac University
Housing
All housing is within a 30- to 35-minute commute to CIEE. 
Homestays: Live with a Spanish-speaking family, with or without another CIEE student, and immerse yourself in the city's language and culture. Each student has an individual room. 
Residence Halls: Students usually live with a mix of CIEE and local and international students. Students live in studio apartments. Each studio apartment has two individual rooms and a shared bathroom and kitchen. Residence Halls have study rooms, meeting common spaces, tv rooms, a cinema room, laundry, a gym, a swimming pool, and many more services.   
Housing is tight in Seville. If we can't accommodate your first housing choice, we'll let you know before you arrive. 
Homestays: Three meals per day are included. 
Residence Halls: Meals are not included. Students have access to the studio apartment kitchens. 
Academics
The courses offered by the JTerm program are designed to teach the local culture, customs, art, and tradition of both Spain and Seville. In-class work is augmented with co-curricular visits to the city's rich variety of cultural institutions and organizations relevant to the course offering.
CIEE Seville – Our home is a beautifully renovated palace, originally built in 1725. Close to the Royal Alcazar palace, it's a 10-minute walk from the Universidad de Seville. It includes classrooms, a computer room, student services, and the Language Resource Center. 
Courses
History, Philosophy, Religion
Social Sciences
Note: This course listing is for informational purposes only and does not constitute a contract between CIEE and any applicant, student, institution, or other party. The courses, as described, may be subject to change as a result of ongoing curricular revisions, assignment of lecturers and teaching staff, and program development. Courses may be canceled due to insufficient enrollment.
"(GI)" denotes courses that originated at CIEE's Global Institutes and that are offered at multiple CIEE sites.
Dates & Fees
You get more for every dollar when you study abroad with CIEE, because our high-quality programs include everything from excursions to insurance. There are no hidden charges, and no disappointing surprises when you arrive.
Program

Application Due

Start Date

End Date

Fees & Housing

Program

January 2024

3 weeks
Application Due

Deadline Passed

Start Date

End Date

Fees & Housing $3,850
To help you budget, keep in mind that students are responsible for the cost of international airfare, local transportation, books and supplies, visas, and personal expenses. In addition, your college or university may charge additional fees for study abroad, or may require you to receive a transcript via CIEE's School of Record, which carries an additional fee of $500.
Program Fees
CIEE offers the most student support of any provider in its program fee, including an airport greeting, full-time leadership and support, orientation, cultural activities, local excursions, pre-departure advising, and CIEE iNext travel protection with benefits.
Participation Confirmation = $300*
Educational Costs = $2,690**
Housing = $780***
Insurance = $80
Total Fees = $3,850
Estimated Costs
Students are responsible and manage costs related to travel, meals, books, and personal expenses. Below are estimates for consideration.
Meals not included in program fee = $0†
International Airfare = $1,000††
Local Transportation = $30†††
Books & Supplies = $15
Personal expenses = $140††††
Total Costs = $1,185
Financial Aid
CIEE offers the most grants and scholarships of any study abroad organization, including $8 million/year in travel grants, merit-based scholarships, institutional and MSI grants, and Gilman Go Global Grants.
*non-refundable
**direct cost of education charged uniformly to all students
***includes all meals
†For students in homestays, families provide all meals (breakfast, lunch and dinner). For students in residence halls/apartments, you should budget approx. $260 per month for groceries if you plan on making your own meals, and more if you plan on eating out regularly.
††round-trip based on U.S. East Coast departure
†††Metro pass if needed
††††$100 emergency fund + cell phone expense + toiletries
Pre-departure Advising
Advising before you depart to set goals and answer questions
Optional on-site airport meet-and-greet
Orientation
Introduction to your program plus practical information about living in your host city
On-site Staff
Full-time program leadership and support in your city
Cultural and/or Co-curricular Activities
Excursions and/or Study Tours
Travel Protection
CIEE iNext travel protection
24/7 emergency on-site support
Staff
Salvador has been working at CIEE since 2000 and is passionate about international exchange. He holds a degree in History and Geography from the University of Seville, and a Master of Business Administration.
José Luis Martinez (Juli) has a B.A. in Hispanic Philology and an M.A. in Spanish Literature (Theater) from the Universidad de Seville. He has been working with CIEE since 2002.
María has been working at CIEE since 2007. She studied Journalism and Translation Studies (French and Italian) at University of Granada, and obtained a Masters degree in European Studies. Having...
Get Started Steps
Get Started
Here's what you need to do to take the next steps:
Start an Application 
You're one step closer to an amazing study abroad experience!
Connect With Your Campus Study Abroad Office 
Share your plans and confirm you're on track to meet all required steps to go abroad. 
Contact Us 
Send us an email if you still have questions or need information about applying to this program.