January has flown away, and I really can't believe it's been already 10 days since the J-term students left. The Barcelona January Business and Culture program has been a success from the beginning, but this year —with 46 students from 13 different universities— it has reached a record level. What's even more important than this is the mark that these students have left on us: curious and engaged, respectful and endearing, it was one of those groups that constantly reminds you why you love what you do. John, from Wofford College, really made my day last week with a totally unexpected email packed with beautiful pictures that ended up saying: "I had such a great experience, and I am very glad that I was a part of your program. Keep opening the eyes of people to the world and Spain specifically. It is an awesome thing. Thank you for everything!"
Things went very well from the beginning: Everybody arrived sound and safe and —after two full orientation sessions— students started classes normally. The course students took was International Marketing, of which we had two sections: one was taught by Francisco Gil and the other one by Jordi Garolera —two of our more experienced teachers. Jordi was simply amazed by the amount of participation in the classroom; "Paco" said this was one of the best groups he's ever had.
But culture, of course, is something that goes beyond the classroom, and that's why we'd planned several activities and trips to help our students enhance their experience. Some of the activities they took part in were: a guided walking tour around the Gothic Quarter and the old city; a "chocolate con churros" afternoon; a wonderful and intense Flamenco night; a mixer with other CIEE Students at Coco Vail Beer Hall; a hiking and picnic at the mountain range of Collserola; and a weekend trip to the city of Valencia, including a guided tour, visits to several museums and a group dinner.
Nevertheless, if I had to choose one among these activities, one that could serve as a highlight for the whole experience we had as a group, I would choose the Paella workshop we did in Valencia. Valencia, the third-largest city in Spain after Madrid and Barcelona, is famous for many things, but one of them (indeed!) is that it is the cradle of paella. So on the last day of our trip to Valencia we visited the "Escuela de Arroces y Paella Valenciana", where two professional chefs gave us aprons and hats and taught us how to make a real and authentic paella from scratch. Delicious!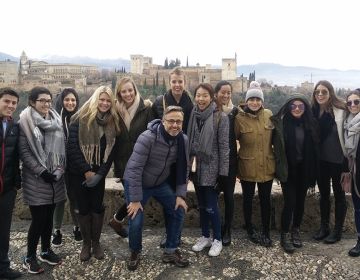 GREETINGS FROM SEVILLA! What a fantastic last two weeks, but time flies! And currently our students are now back in the US but before leaving our students had the chance... keep reading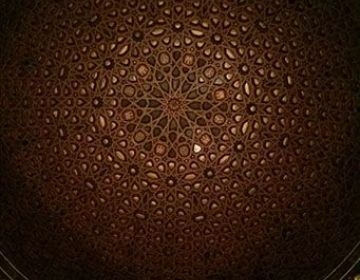 HAPPY NEW YEAR FROM SEVILLA! The J-Term students arrived safely and they seem to be very enthusiastic about this new experience. ORIENTATION After arriving, students attended to sessions about academics... keep reading
Greetings from Sevilla! The CIEE Language and Culture January Program has come to a close! Students completed their final exams last week and the majority flew home this past Friday... keep reading