Credit
3 semester hours
4.5 quarter hours
Eligibility
Overview
Take a bumboat
to the rustic Pulau Ubin Island and bike around. Encounter wild boars, macaques, and other local animals.
Eat
to your heart's content at one of Singapore's Michelin Star-winning hawker stands.
Watch
gigantic monitor lizards wander through the historic Singapore Botanical Gardens.
4
official language: English, Mandarin, Malay, and Tamil
18
length in hours of direct flight from New York to Singapore, one of the world's longest commercially operated routes
700 M
population of the Association of Southeast Asian Nations (ASEAN)
Experience
Your Destination
The city-state of Singapore lies one degree north of the equator in Southeast Asia. It blends Malay, Chinese, Arabic, and Indian cultures and religions. Since gaining independence in 1965, Singapore has become a flourishing country that excels in trade and education and is considered a model to developing nations. Singapore is one of the most competitive economies in the world and a founding member of the Association of Southeast Asian Nations (ASEAN).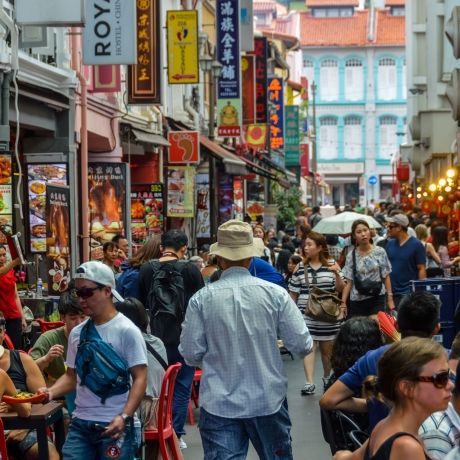 Excursions & Activities
Learn about different hawker cuisines and the history behind street food in Singapore. 
Visit Sentosa Island and learn about WWII battles on this strategic island. 
Explore the Bukit Timah Nature Reserve trail, the only primary forest in Singapore.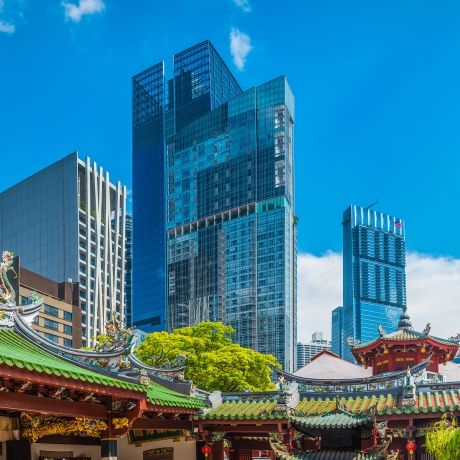 Projects and Volunteer Opportunities
Volunteer with Community Services or Charities in Singapore 
Explore service-learning at the Singapore nature and parks boards.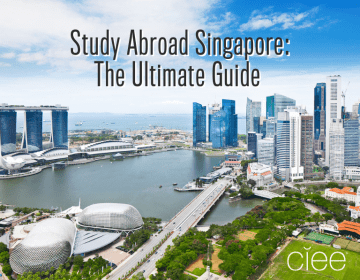 If you're looking for an adventure in a lively, busy city packed with incredible natural landscapes, a unique modern culture, and amazing food, consider Singapore . Read on as we... keep reading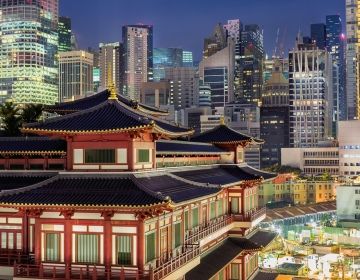 When you are a Global Intern in Singapore, the possibilities are endless. From beautiful landscapes and lush green spaces by the water, historic landmarks, and fresh seafood galore, there is... keep reading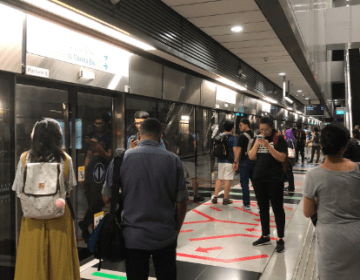 GETTING SETTLED: SINGAPORE GLOBAL INTERNSHIP I decided to participate in a program under AIC 's Global Internships program with UC Berkeley and the National University of Singapore where I get... keep reading
Housing
Students live in a dormitory for international students in a location accessible to public transportation. Singapore is a small city and major attractions are within easy reach via public transit. Commuting around the island nation takes about 60 minutes, even from its furthest points via public transportation. 
Food is widely available and affordable at locations such as local hawker centers, food courts, and coffee shops. A plate of chicken rice can cost as little as $3.  
Academics
During the January in Singapore program, all students will take a 3-credit course whose in-class work is augmented with co-curricular visits to the city's rich variety of cultural institutions and organizations relevant to the course offering. January in Singapore invites students to focus on a single 3-credit, intensive course offered during the 3-week session, with ample time to explore Singapore with your peers. Coursework is taught in English at CIEE Singapore. 
Courses
Business, Economics, Management, and Marketing
Social Sciences
Note: This course listing is for informational purposes only and does not constitute a contract between CIEE and any applicant, student, institution, or other party. The courses, as described, may be subject to change as a result of ongoing curricular revisions, assignment of lecturers and teaching staff, and program development. Courses may be canceled due to insufficient enrollment.
"(GI)" denotes courses that originated at CIEE's Global Institutes and that are offered at multiple CIEE sites.
Dates & Fees
You get more for every dollar when you study abroad with CIEE, because our high-quality programs include everything from excursions to insurance. There are no hidden charges, and no disappointing surprises when you arrive.
Program

Application Due

Start Date

End Date

Fees & Housing

Program

January 2024

3 weeks
Start Date

End Date

Fees & Housing $4,250
To help you budget, keep in mind that students are responsible for the cost of international airfare, local transportation, books and supplies, visas, and personal expenses. In addition, your college or university may charge additional fees for study abroad, or may require you to receive a transcript via CIEE's School of Record, which carries an additional fee of $500.
Program Fees
CIEE offers the most student support of any provider in its program fee, including an airport greeting, full-time leadership and support, orientation, cultural activities, local excursions, pre-departure advising, and CIEE iNext travel protection with benefits.
Participation Confirmation = $300*
Educational Costs = $2,710
Housing = $1,160
Insurance = $80
Total Fees = $4,250
Estimated Costs
Students are responsible and manage costs related to travel, meals, books, and personal expenses. Below are estimates for consideration.
Meals not included in program fee = $276†
International Airfare = $1,200††
Local Transportation = $150
Books & Supplies = $70
Personal expenses = $130†††
Total Costs = $1,826
Financial Aid
CIEE offers the most grants and scholarships of any study abroad organization, including $8 million/year in travel grants, merit-based scholarships, institutional and MSI grants, and Gilman Go Global Grants.
*non-refundable
†Meals are not provided and there is no access to a kitchen.
††round-trip based on U.S. East Coast departure
†††$100 emergency fund + cell phone expense + toiletries
Pre-departure Advising
Advising before you depart to set goals and answer questions
Optional on-site airport meet-and-greet
Orientation
Introduction to your program plus practical information about living in your host city
On-site Staff
Full-time program leadership and support in your city
Cultural and/or Co-curricular Activities
Excursions and/or Study Tours
Travel Protection
CIEE iNext travel protection
24/7 emergency on-site support
Staff
Marc has over 15 years of experience in the education and travel sectors. He holds an MBA and a postgraduate diploma in education.
Biona joined CIEE in 2022 after seven years of managing operations in the education travel industry. She holds a diploma in hospitality.
Get Started Steps
Get Started
Here's what you need to do to take the next steps:
Start an Application
You're one step closer to an amazing study abroad experience!
Connect With Your Campus Study Abroad Office 
Share your plans and confirm you're on track to meet all required steps to go abroad.
Contact Us 
Send us an email if you still have questions or need information about applying to this program.